Last updated: May 15, 2014
Cell phone, texting update: A plan to prohibit use of handheld cell phones while driving has been filed by state Rep. Peter Barca and state Sen. John Lehman. "It will not be easy to pass this bill, obviously," said Barca, father of Wisconsin's 2010 texting & driving law.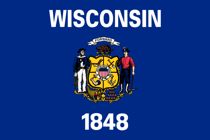 "This is a common-sense public safety proposal that would help keep Wisconsin's drivers and pedestrians safe," Barca said. "We must use technology, such as hands-free options, whenever possible to enhance safety." The plan would allow use of cell phone-based GPS.
The city of Wausau approved a ban on handheld cell phone use Feb. 11. Cell phone GPS use is allowed if destinations are input before the vehicle is in motion. Tickets will cost $111. Rhinelander OK'd its own law in mid-May, with $75 fines.
Wisconsin's ban on use of all cell phones by novice drivers went into effect Nov. 1, 2012. The law primarily impacts teen drivers with learner's permits, but it also affects drivers of any age with probationary licensing.
Fines for violating the new cell phone law are $20-$40 for the first offense; and $50 to $100 for subsequent convictions within a year.
Read the 2012 graduated driver's license cell phone law.
Current prohibitions:
Text messaging outlawed for all drivers. Fines from $20 to $400 with a possible 4 points against the driver's license. Primary enforcement.
Drivers with restricted licenses prohibited from using cell phones (effective Nov. 1, 2012).
The state outlaws distracted driving, or "being so engaged or occupied as to interfere with the safe driving of that vehicle." The fine is $173 and 4 points.
Distracted driving notes (2014):
A bill that would bar all drivers from using handheld cell phones in roadway construction zones has been filed by state Sen. Jerry Petrowski. Fines would range from $20 to $100. Petrowski's Senate Bill 479 was OK'd by the Transportation Committee in mid-January.
2013-2014 distracted driving legislation:
Distracted driving legislation (filed in 2014):
LRB 3084: Would outlaw driving while using handheld wireless communications devices. Fines: $20 to $400. Exempts GPS in phones. (Barca, Lehman)
Assembly Bill 639: Would prohibit driving while using a mobile phone in a construction zone unless a hands-free attachment is employed. Fines: $20 to $40 (first offense), then $50 to $100. Approved by the Transportation Committee in a unanimous vote of Feb. 4. (Spiros)
Senate Bill 479: Would prohibit drivers from using handheld cell phones in a construction zone ("highway maintenance or construction area or in a utility work area"). Fine: Up to $40 (first offense), then $50 to $100. Approved by Transportation on Jan. 16, 2014. (Petrowski)
Assembly Bill 124: Seeks to rewrite and clarify behaviors cited under state's general distracted driving law. To existing prohibition on operating a vehicle with TV display visible to driver, would add cable & satellite TV images and prerecorded video images. Exempts some commercial vehicles and emergency vehicles from video signal ban. Approved by Transportation Committee in a unanimous vote of Feb. 7, 2014. (Bies)
2013 distracted driving notes:
Lobbyists from the auto industry and Apple computers are among those weighing in on an Assembly plan to broaden the state's ban on driving while viewing video images.
Nationwide, auto industry lobbyists are busy opposing any state legislation that threatens use of in-dash "infotainment" systems. Apple is developing its own dashboard computer systems. The Wisconsin bill from state Rep. Gary Bies (AB 124) was OK'd by the Transportation Committee in February 2014.
Wisconsin Gov. Scott Walker declared September the "Don't Text & Drive: It Can Wait" awareness month. "While Wisconsin bans texting and driving, we must continue to raise awareness about the deadly consequences of this practice and urge all drivers to never text and drive," said State Patrol Superintendent Stephen Fitzgerald. The Wisconsin State Patrol, AT&T and AAA plan a series of distracted driving presentations for state high schools throughout the year.
Distracted driving notes (archive):
Vehicle crashes are the leading cause of death among state teenagers, the Wisconsin DOT reports. Rep. Kathy Bernier's Assembly Bill 291, the graduated license law, was approved unanimously by the House and Senate. The governor signed it into law March 29, 2012.
The Department of Transportation is getting out the word on the new cell phone law that went into effect Nov. 1, 2012. "Traffic crashes kill more teenagers in Wisconsin and the rest of the nation than any other cause of death," said Sandra Huxtable, director of the Wisconsin Bureau of Transportation Safety. "And distracted driving is a factor in many of these crashes. … Any lapse in attention to traffic or road conditions is a grave danger to you, your passengers and everyone else on the road," Huxtable said in a DOT press sheet on the cell phone law.
Wisconsin's new cell phone ban also applies to drivers of all ages with probationary licenses. That includes drivers licensed in other countries; people with suspended or revoked instruction permits or probationary licenses; new residents with fewer than three years of driving experience and/or are under age of 21; and new residents who surrender a license that is expired for more than six months.
A young adult from Stevens Point received a 10-year sentence Nov. 12, 2012, for killing a man after running a stop sign while texting. John French, 23, was convicted of second-degree reckless homicide under a plea bargain.
A young woman from Sun Prairie has been found guilty of vehicular homicide in the texting-related death of a college student. Stephanie Kanoff will be sentenced for homicide by negligent driving several months after the July 27, 2012, conviction by jury.
Rep. Kathy Bernier, R-Lake Hallie, found bipartisan support for her plan to bar teen drivers from using cell phones. "Cell phone use is terribly distracting, even for seasoned drivers," Bernier said after her legislation was approved by the governor in late March, 2012.
Wisconsin's ban on text messaging while driving specifically prohibits the writing and transmitting of messages while the vehicle is in motion. It does not outlaw the reading of text messages or use of the Internet. Police say they'll fall back on the inattentive driving law if other activities on handheld electronic devices lead to unsafe behaviors. Wisconsin was the 25th state to outlaw texting while behind the wheel. It went into effect in December 2010.
Law officers in Green Bay had written two tickets almost a year after the state's texting and driving law went into effect. Police and deputies blame the texting law itself, which allows typing on handheld devices in order to make a cell phone call. Wisconsin Assembly Bill 496 sponsor Rep. Peter Barca told WBAY: "The goal of the text-messaging ban was not to be able to issue all kinds of citations to make revenue for our community. It really was to try to help communicate how dangerous of a practice it is to text while driving."
State Rep. Dean Kaufert, R-Neenah, correctly predicted that legislation limiting use of cell phones while driving would not succeed in 2011. "Many legislators were reluctant to go any further (at the time of the texting ban's approval)," he told Gannett Wisconsin. "There's not a huge outcry to ban cell phones."
Inattentive driving was the most frequently cited "possible contributing factor" in crashes reported in 2010. Links to distracted driving logged 22,340 times.
State officials say 18 percent of Wisconsin's vehicle crashes in 2009 were caused by distracted drivers.
2011-2012 distracted driving legislation:
Assembly Bill 291: Would prohibit use of all cell phones and other wireless handheld communications devices by drivers with probationary licenses and instruction permits. Fines: $20-$40 (first offense), then $50-$100. (Original bill's fines were $50, then $50-$100.) Amended and then approved by the Assembly in a unanimous vote of Feb. 21, 2012. Approved by the Senate Transportation Committee in a 4-1 vote taken March 12. Approved by the Senate (without changes) on March 13. Enacted: Enacted by the governor March 29, 2012. Takes effect Nov. 1, 2012. (Bernier, Petrowski)
AB 131: Would prohibit a school bus driver or any driver involved in "pupil transportation services" from using a cellular telephone or other wireless telecommunications device while the vehicle is on the roadway or loading or unloading passengers. Fine: $200 then up to $500. With second conviction, loss of school bus license for six months. Killed in the Senate on March 23. (Kerkman)

AB 206: Would add cable TV and satellite TV to current prohibition against drivers' viewing of broadcast signals. Also prohibits drivers from viewing "fluctuating images" (catch-all term). Creates category of inattentive driving targeting any viewing of entertainment content by drivers. Killed in the Senate on March 23. (Bies)
2010 legislation:
Wisconsin Assembly Bill 496: Would outlaw text messaging while driving. Fines from $20 to $400 (formerly $100-$800). The Assembly Transportation Committee voted 12-0 to approve the bill on Nov. 10, 2009. Approved by the full Assembly on Jan. 19, 2010, and sent to Senate, which amended and signed off on the bill April 13. Final approval came in the Assembly on May 4 and AB 496 was sent to the governor, who signed the legislation May 5. (Barca)
Wisconsin Senate Bill 103: Would prohibit use of text messaging devices while driving on state roads and highways. Approved by the state Senate in a 27-5 bipartisan vote on Oct. 20, 2009. The Assembly approved its version, AB 496, above, on Jan. 19. (Lasee)
AB 341: Would prohibit any under age 18 who is driving under an instruction permit or probationary license from using a cell phone of any kind, or other wireless telecommunications devices if they are not installed in the vehicle. Last seen in Assembly Rules Committee. (Pasch)
SB 91: Would ban school bus drivers from using cell phones or other wireless communications devices while transporting students. Approved by the Senate Transportation Committee in a unanimous vote on Sept. 16, 2009, and sent to the Rules Committee. (Carpenter)
SB 355: Seeks to outlaw text messaging while driving. Sent to Senate Transportation Committee on Oct. 16, 2009. (Lehman)
2010 legislation notes:
Rep. Peter Barca, D-Kenosha, saw his anti-text messaging legislation AB 496 approved by the full Assembly in an 89-6 vote on Jan. 19. The Senate passed its version, SB 103, in October. Fines and penalties are the only differences of note between the two bills.
"We don't foresee a problem with the Barca bill," a spokeswoman for state Sen. Russ Decker, D-Weston, told the Wisconsin State Journal in a story on the text messaging bill passage.
Assembly Majority Leader Tom Nelson, D-Kaukauna, made it a priority to schedule a vote on the text messaging bill AB 496 when the 2010 session began.
The Wisconsin teen-driving bill, AB 341, would bring fines of up to $40 for a first offense and up to $100 for subsequent violations in the same year. Sponsor Rep. Sandy Pasch, D-Whitefish Bay, is not in favor of expanding the bill to include all drivers. "Many people are still reluctant to give up their cell phones, despite the evidence." The bill received an Assembly committee hearing on Sept. 10, 2009.
The text messaging bill SB 103 would bring fines of between $100 and $400 for first offenses; between $200 and $400 for subsequent offenses; and between $300 and $2,000 for causing bodily harm while texting. 30-day jail terms could apply for injury accidents. State Sen. Alan Lasee, R-De Pere, is the sponsor. The bill was approved by the transportation committee on July 17, 2009. Lasee agreed to change the bill to include just drivers under 18, but Republicans pushed for the plan to cover all drivers before passage on Oct. 20. The text messaging ban was sent to the Assembly and approved by its Transportation Committee.
A similar bill on driving while text messaging — SB 355 — passed the Senate but ultimately failed last year.
"It does not take a rocket scientist to come to the conclusion that text messaging is one of the most dangerous things that one can do while driving," Lasee has said. "This is no different than writing out Christmas cards to your family while driving down the road, and it is an accident waiting to happen."
The city of Black Rock is considering a ban on cell phone use for all drivers.
State Rep. Jerry Petrowski, R-Marathon, has three times proposed bans on teenage drivers using cell phones and text-messaging devices.
Here's a scary one: Two teenage girls in the Town of Rietbrock were both cited for driving while drinking and text messaging. They crashed their car and it rolled over. Apparently the passenger was steering while the driver text messaged.
Regional ordinances
Waupaca County has banned handheld cell phone use by drivers and text messaging, but the sheriff has refused to enforce the mobile phone ordinance. "I think the right way to go about it is statewide," Sheriff Brad Hardel said. "I would prefer to use it as a warning and educational device at this point."
The city of Kenosha has banned text messaging while driving. The ordinance was approved in November 2008.