Last updated: January 11, 2017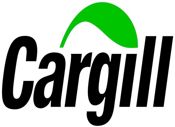 Agriculture giant Cargill has adopted a total ban on cell phone use by employees when they are driving. The move by the diversified Minnesota corporation became effective Jan. 1, 2017. Cargill's policy affects about 150,000 employees. The rules apply to all cell phone use, regardless of whether a hands-free device is employed. The National Safety Council — which advocates a total cell phone ban for drivers — said Cargill is the largest private corporation to adopt such a policy.
Auto insurer Geico is investing $1.3 million in New York State efforts to curb distracted driving. The insurer is sponsoring signs pointing to 52 "text stops" along state highways. "The idea is to get people to pull over to do anything that would require them to look away from the road," Geico said Sept. 1, 2016. The insurer also will fund posters at the texting zones warning against distracted driving. Department of Transportation Commissioner Matthew Driscoll said the partnership "supports New York's broad efforts to curb distracted driving and the traffic safety hazards it creates."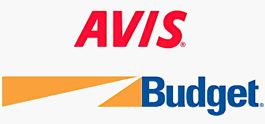 Longtime distracted driving campaigner Gov. Andrew Cuomo has teamed up with Avis Budget Group for a PSA push. The New York governor said Avis would feature a pair of public service announcements on its online-reservation confirmation pages for customers renting a vehicle in New York State. "These announcements will help amplify public awareness about the dangers of distracted driving, and I thank Avis Budget Group for working with us to keep people safe," Cuomo said in a press release July 6. Joe Ferraro, president for the Americas of Avis Budget Group noted: "Distracted driving is that much more dangerous when people are driving an unfamiliar vehicle in an unfamiliar area, which is typically the case with car rentals." The public service announcements also will be seen on the state's social media channels and broadcast TV.

Seven in 10 people who own smartphones and use them daily engage in some form of smartphone activity while driving, a survey conducted for wireless carrier AT&T shows. Most of those activities are against the law, depending on the state. Almost half of drivers distracted by their smartphones are busy using social media, the survey suggests. AT&T said May 19, 2015, that it would expand its It Can Wait distracted driving campaign to include the social media elements. "When we launched It Can Wait five years ago, we pleaded with people to realize that no text is worth a life," said Lori Lee of AT&T global marketing. "The same applies to other smartphone activities that people are doing while driving." Read more about the social media & driving survey. Read the AT&T It Can Wait press release.