West Virginia's yearlong adjustment period is over: Police can now stop and cite drivers who are talking on cell phones without hands-free attachments.
New distracted driving laws also went into effect July 1 in Virginia, South Dakota and Hawaii.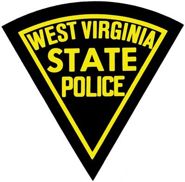 In West Virginia, "primary enforcement" now applies to both texting & driving and the use of handheld mobile phones while behind the wheel.
Text messaging and driving has been subject to primary enforcement since last summer. That means police need no other reason to pull over a driver whom they observe texting. Handheld cell phone use was enforced only if another violation was observed, such as weaving or missing a stop sign.
Lawmakers basically gave adult drivers a year to get used to the idea that handheld cell phone use was illegal. That year is over.
Delegate Nancy Guthrie, who championed distracted driving legislation, said in response: "Even if we save only a handful of lives each and every year, that's a handful more that we're not going to have to bury."
The fine for a first-time violation of the cell phone law is the same as the texting penalty: $100. For second offenses, the fine doubles. For third and subsequent convictions, the fine is $300 and it's accompanied by 3 points against the driver's license — almost certainly meaning higher insurance rates for serial offenders.
Meanwhile, in Virginia, texting & driving was upgraded to primary enforcement July 1, with higher fines for violators. Adult drivers are allowed to use handheld mobile phones in that state.
In South Dakota, most teen drivers are now barred from using mobile communications devices.
And in Hawaii, the islands' separate distracted driving laws have been replaced by a statewide law. Fines begin at $100 for a first offense, then $200 for a second offense within a year and then $300.
West Virginia's unusual graduated enforcement schedule was the result of a deal stuck by the Legislature in 2012. The Senate agreed to drop its resistance to primary enforcement for both texting and handheld cell phone use, while the House agreed to delay its preferred primary enforcement for a year.
The 2012 legislation came from the governor, who had envisioned secondary enforcement for both offenses. He signed off on the Legislature's plan, however, citing a dramatic increase in the number of driving fatalities linked to distracted driving.  "I want West Virginians to remain free from distracted drivers on our public highways," the governor said.
West Virginia had no electronic distracted driving laws affecting all drivers until the 2012 legislation succeeded in becoming law.
125 West Virginia drivers were convicted of electronic distracted driving in the first 10 months of the state's texting & talking law, state officials said. Police expect distracted driving ticketing to increase for texting because the cell phone law makes it much harder for drivers to deny they are in violation of the law.
In Virginia, penalties have been hiked from $20 to $125 for a first conviction. Fines for  subsequent offenses go from the current $50 to $250. There also will be a $250 minimum fine for reckless drivers who are texting at the time of the offense.
Lawmakers sought even higher fines, but Gov. Bob McDonnell succeeded in having them halved.
Virginia banned text messaging while operating a motor vehicle July 1, 2009. Lawmakers made repeated attempts to put teeth into the law, which had secondary enforcement. Efforts to pass a handheld cell phone ban have not been successful.
The Washington Post declared the upgraded texting law "all but toothless," however, because drivers who were texting can simply say they were dialing a phone number.
Hawaii's state law makes it a petty misdemeanor to operate a motor vehicle while using a text messaging device or otherwise accessing the Internet. The law provides for felony charges if injury or death results from violation. Previously, all Hawaii counties had similar distracted driving laws, so the restrictions haven't changed, just the punishments. Drivers under the age of 18, however, are barred from using all handheld electronic devices.
South Dakota's ban on use of handheld communications devices by teen drivers with restricted and learner's permits comes with only secondary enforcement. This is the first statewide distracted driving law.
Read more about the history of West Virginia's distracted driving laws.
Read more about the history of Virginia's texting & driving law.
Read more about the history of Hawaii's distracted driving laws.