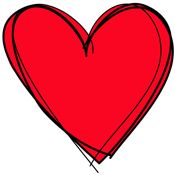 The national need to text and talk on handheld portable devices seems to be only growing stronger, as smartphones become as common as watches.
Researchers now are talking about the handheld devices in terms of obsession and addiction — with the potential for disaster when combined with motor vehicle operation.
Brains of many cell-phone-using young adults react to ringing and vibrating smartphones as they would to the arrival of a loved one, a recent study in San Diego suggests.
The same researcher reports that the sound of a vibrating cell phone ranked third among the most powerful and affecting sounds of the modern world — after the Intel chime and a baby's giggle. (Read the New York Times story on cell phone addiction.)
Perhaps you've heard the slang for Blackberry devices: Crackberries.
University of Arkansas researchers say, however, that the problem may not be addiction, but obsessive-compulsive disorder.
Management of objectionable behaviors linked to OCD and to addictions require totally different approaches, they said.
Professor Moez Limayem found that "the underlying motivation to use a mobile phone is not pleasure, as predicted by addictions studies, but rather a response to heightened stress and anxiety."
That stress often results from feeling an exaggerated need to attend to a family life while in the workplace, and to respond to business demands while with family and friends, they said.
The Arkansas findings showed that "the most significant predictor of dangerous mobile phone usage was answering text messages while driving. Incoming alerts triggered dangerous usage. Conversely, initiating text messages was not a significant factor."
That means that the driving force is to respond to a call or text, not to stay in touch at inappropriate times.
"The possibility that mobile phone usage is a compulsion rather than an addiction may suggest more effective legislative interventions and prevention tactics," Limayem said.
That view supports education over punitive action such as tickets and fines, the Arkansas team said. Use of differing ring tones to separate important and less vital callers could help as well, they said.