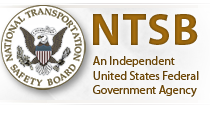 Horrified by the findings of its probe of a fatal text messaging crash, the NTSB has come out in favor of a nationwide ban on the use of portable handheld electronic devices by drivers.
"It is time for all of us to stand up for safety by turning off electronic devices when driving," NTSB chairman Deborah Hersman said at a Dec. 13 hearing on the 2010 multi-vehicle wreck. "How many more lives will be lost before we, as a society, change our attitudes about the deadliness of distractions?"
Electronic distracted driving "is becoming the new DUI," board member Robert Sumwalt said. "It's becoming epidemic."
States would have to sign off on the NTSB plan for it to take effect, far from a given. Seventeen states have yet to outlaw all text messaging while driving, including Florida, Ohio and South Carolina. No state has banned all use of cell phones by drivers, although a few legislatures have briefly considered such a prohibition.
State legislatures that have banned the use of cell phones while driving have all exempted devices with hands-free accessories such as Bluetooth headsets. The NTSB recommendation is for a ban on non-emergency use of all cell phones, text messaging devices, smartphones and other portable electronic devices not related to operation of the vehicle. The board vote was unanimous.
The NHTSA board called for high-visibility enforcement to support distracted driving bans as well as campaigns to inform motorists of the new law and heightened enforcement. It noted that the Missouri State Highway Patrol handed out only 120 citations for texting (by drivers under 21) in a recent two-year period.
In the Gray Summit, Mo., crash, Daniel A. Schatz of Sullivan, driver of the pickup truck, rammed a truck-tractor after sending and receiving 11 text messages in the 11 minutes before the wreck. "The last text was received moments before the pickup struck the truck-tractor," the NTSB reported in its findings on the Missouri chain reaction crash.
The pickup truck then was rear-ended by one school bus, which was then rear-ended by another school bus. Two people died, including Schatz. At least 38 people were injured.
"Driving was not (Schatz's) only priority," Hersman said. "No call, no text, no update is worth a human life."
The NTSB report cited several other highly publicized distracted driving accidents, including:
The 2008 commuter crash in Chatsworth, Calif., caused by a texting operator. Twenty-five people died and dozens were injured.
The 2010 crash caused by a cell phoning tractor-trailer driver near Munfordville, Ky., in which 11 people died.
The 2010 airline incident in which two pilots explained their one-hour overshoot of the Minneapolis airport by saying they were distracted by laptop computers.
The NTSB noted its first investigation of an electronic distracted driving crash came in 2002, when a novice driver using a cell phone veered off the roadway in Largo, Md., crossed the median, flipped over the car and killed five people.
A National Highway Traffic Safety Administration report released in early December estimated that 13.5 million drivers are on cell phones during any moment in daylight hours. One in 100 drivers are making phone calls, texting or using the Internet at any moment, the report said.
The U.S. Transportation Department banned handheld cell phone use by interstate truck and bus drivers on Nov. 23. The DOT reported Dec. 8 that 3,092 people died in accidents linked to distracted driving in 2010.