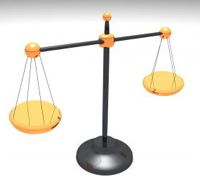 Legislators in New Jersey and Maryland have moved to significantly toughen their state's electronic distracted driving laws.
In New Jersey, what appears to be "the toughest hands-free cell phone law in the nation" is closer to enactment as the Legislature sent a distracted driving measure to Gov. Chris Christie.
In Maine, a bill that gives primary enforcement status to the current wireless communications law has advanced from the House to the Senate. The bill also hikes fines for texting & talking on handheld cell phones while driving to as much as $500.
First-time distracted driving offenders in New Jersey would be looking at fines between $200 and $400 under the plan sent to Gov. Chris Christie on March 21. Second-timers could be fined $400 to $600.
"The third and subsequent fines is where we're really going to get serious," said Assemblywoman Annette Quijano, who was active in S69's passage.
That means fines of up to $800, three points against the licenses, and a possible three-month suspension of the violator's license.
Last summer, Christie signed into law "the Kulesh and Kubert bill," which provides for charge of vehicular homicide if a death occurs due to a driver's cell phone use.
State Sen. Richard Codey's bill was approved by the full Assembly in a 73-2 vote of March 21. Codey authored the 2007 legislation that upgraded New Jersey's handheld cell phone ban to primary enforcement.
Maryland's move toward primary enforcement in Maryland had legislative traction in 2013 as several other bills sought to remove the secondary enforcement limitation, which was often criticized by law officers and safety advocates.
Delegate James Malone's House Bill 73 was OK'd in a 106-29 vote taken March 21.
It also seeks to close a loophole, clarifying that violations of the handheld cell phone law occur during use in "the travel portion of the roadway," not just while vehicle is in motion. That largely addresses use of cell phones at red lights.
The bill would replace the current fines of up to $40 (first offense) and $100 (subsequent offenses) with fines of up to $500, giving judges significant leeway in sentencing.