New Jersey's offensive against distracted driving continues, as Gov. Chris Christie signed into law significant increases in fines for those who text & drive or use handheld cell phones.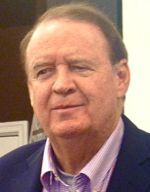 Sponsor state Sen. Richard Codey (pictured) greeted the news with tough talk: "Watch out New Jersey drivers, we're coming after you if you text and drive," he said. "If you do it we're going to get you."
The new fines are to begin late next summer. The first offense for texting or using a handheld mobile phone, currently $100, increases to as much as $400. Three-time offenders face fines up to $800, increased insurance rates and a three-month loss of license.
These new penalties give the state what's been called "the toughest hands-free cell phone law in the nation."
"The third and subsequent fines is where we're really going to get serious," said Assemblywoman Annette Quijano, who backed State Sen. Richard Codey's plan.
The stiff fines follow last summer's adoption of a law allowing full prosecution of cell phone users if they drive recklessly and cause serious harm or death. Penalties for those reckless drivers include prison time and fines up to $150,000.
On June 20, lawmakers also sent to the governor a plan to erect signs warning of the state's texting & driving law. The measure was billed as "Nikki's Law," in memory of a teen whose death may or may not have been caused by electronic distracted driving. Both houses of the Legislature approved that legislation unanimously.
State Sen. Fred Madden, who sponsored the signage legislation, also pushed the new fines through the Senate. He noted that their legislation, S60, also has an education component:
"It takes a two-prong approach to addressing dangerous driving practices. Increasing penalties for those who commit this offense and directing these fines to educate the public about the dangers of texting while driving will go a long way in reducing this dangerous trend," Madden said in a release.
Under the new law, revenue from distracted driving fines will be divided equally between the county and municipality where the violation occurred and the New Jersey Motor Vehicle Commission for use in a public education program.
Madden, Codey and Quijano have been the key legislative activists in establishing New Jersey's distracted driving laws. Codey is a former state governor.
New Jersey was one of the first states to ban hand-held cell phone use and text messaging while driving. It also was a leader in prohibiting all cell phone use by drivers with permits. In 2007, its existing cell phone driving law was updated to a primary offense, meaning police can stop suspected violators solely for that reason. The texting rules went into effect in March 2008.
Here are the new graduated fines:
First offense: $200 to $400
Second offense: $400 to $600
Third and subsequent violations: Up to $800, three points vs. driver's license. Possible 90-day suspension of license.
The governor signed the 2013 measure increasing fines June 27, without immediate comment.