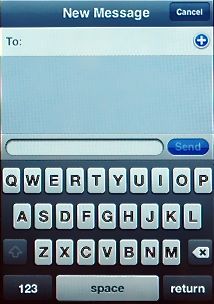 The Michigan House voted to ban text messaging by drivers, but once again rejected a plan to restrict yakking motorists to handheld cell phones.
The HB 5117 texting prohibition was approved by a strong 68-32 vote on Dec. 4. The legislation now must clear the Senate. The text-message vote specifics were not recorded due to the sponsor's request.
Rep. Gino Polidori, D-Dearborn, was quoted as saying he expected his cell phone legislation HB 4982 to fail, which it did in a vote that wasn't close. "It's just a matter of time," Polidori said. "It will be back again next session. …
"Keeping drivers off the phone and focused on the road will go a long way toward eliminating safety threats to other drivers and innocent bystanders," Polidori has said.
The text messaging law would prohibit drivers from reading, writing or sending text messages using wireless devices, including cellular phones. Use of the devices in emergencies is exempted.