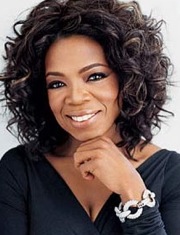 A Washington lobbying group has been pitching cell phone companies and car manufacturers on a plan to derail distracted-driving legislation, according to several media reports this week.
July 7 update: The lobbyists abandoned the effort to derail distracted driving laws after a scolding from U.S. Transportation Secretary Ray LaHood. The lobbyists said they had succeeded in opening up the debate — at any rate they succeeded in attracting a lot of publicity /update
Oprah Winfrey and the DOT's LaHood are seen as threats to the mobile communications industry, according to the 10-page memo obtained by the FairWarning investigative site. The memo cites a "full-throttle assault on mobile technology," the FairWarning report says.
The Washington Post identified the lobbyists behind the push as Seward Square Group and Eris Group. Eris, however, told the Post that it had withdrawn from the effort due to client conflicts.
In response to the memo, a DOT spokesman told the Post: "We are doing everything possible to combat talking on the phone and texting while driving and others who care about safety will join our effort — not undermine it."
DRIVE — which stands for "Drivers for Responsibility, Innovation and Vehicle Education" — plans to advocate awareness instead of laws and legislation, FairWarning reports. Spearheading the campaign would be James E. Hall, chairman of the National Transportation Safety Board for the Clinton administration, the memo says.
GPS makers, insurance companies and public safety groups also were targeted for the push, the Post said.