Last updated: December 18, 2017
Distracted driving news from around the globe. (Does not include the EU member states or Canada.) View the European distracted driving news page and the Australia & New Zealand cell phone laws roundup.
In the Commonwealth of the Northern Mariana Islands, the governor vetoed a "short-sighted" distracted driving bill. The measure would have barred handheld cell phone use. Gov. Ralph DLG Torres said in late November that the plan needed to allow for emergency use of the mobiles as well as cover more wireless communications devices such as tablets. He encouraged lawmakers to update the plan's language and resubmit the bill, from minority leader Rep. Edmund Villagomez.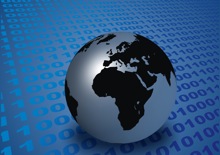 In India, a survey finds widespread distractions on the part of pedestrians and drivers. A third of pedestrians said they take selfies while crossing streets and almost 65 percent said they answer the phone in an intersection. Meanwhile, 6 in 10 drivers of two-wheel vehicles said they routinely answer their phones while on the road. A third of car drivers said they would send a text message if they considered it important. India prohibits drivers from using their mobile phones, but the laws are not strictly enforced.
In the Philippines, the Anti-Distracted Driving law is now in effect. Its sanctions include texting and receiving or making phone calls with handheld devices. Fines start at Php 5,000 (about $100), then Php 10,000, and top out at Php 20,000. Using a mobile in the vicinity of a school brings a Php 30,000 fine and a three-month license suspension. Other prohibited activities include watching videos and using the Internet. The Anti-Distracted Driving Act had been set to take effect May 23, but it was postponed until July 6 after being revised to clear up some confusion on its provisions.
Abu Dhabi drivers received 40,000 citations for electronic distracted driving during 2016, police said in March 2017. Officials pinned about 10 percent of crashes in the United Arab Emirates' capital city on smartphone use. The head of the traffic unit said mobile phone use while driving "has become an addiction for many motorists, especially the youth." Penalties are Dh 200 (about $50 U.S.) and 4 demerit points vs. the license.
In India, a study by the Indian Institute of Technology, Bombay, found that drivers' reaction times were twice as long if they were distracted by texting. "A majority of Indians use mobile phones while driving," researcher Nagendra Velaga said. "Phone use is the most significant factor in degrading driving performance." Of the 100 drivers studied, 36 percent responded to all phone calls while driving, while 39 percent didn't pick up.
In Vietnam, the new year brings a ban on use of cell phones while driving. Fines range from VND600,000 (just over $26) to VND800,000 (about $35). Motorbike drivers previously were subject to fines, but not operators of cars and trucks. In August, fines for motorbike drivers distracted by their cell phones were almost tripled, to VND200,000.
In Oman, a new distracted driving law allows authorities to jail offenders for up to 10 days, in addition to a maximum fine of 300 OMR (about $780). "Using the phone while driving is an extremely dangerous task that could cost your life as well as others," Royal Oman Police warned in late August, on the eve of the handheld cell phone ban going into effect in the Arabian Peninsula nation.
In Qatar, officials urged motorists not to play Pokemon Go and drive. "The end result will be disastrous," the Ministry of Interior told drivers in late July 2016. It also warned about most uses of smartphones while behind the wheel. "Remember — it's not about fine of QR500 (about $137), but (about) your life as well as others'," the ministry said on social media.
In the Philippines, a broad ban on electronic distracted driving is becoming law. It includes texting and receiving or making phone calls with handheld devices. The bill, which received final legislative approval in early June 2016, cites "the ruinous and extremely injurious effects of vehicular accidents." Fine: P15,000 (about $321 US) with third offenses leading to license suspensions. Senate Bill 3211 (amendment to House Bill 4531) was sent to the president as the Anti-Distracted Driving Act and became law after he neither signed nor vetoed it.
In Tehran, Iran, drivers face tripled fines for driving distracted, local police say. Use of handheld communications devices now brings a 100,000 rials (about $30) penalty. That's up from 300,000 rials. About a third of crashes in Tehran are caused by distractions, a deputy police chief said in late May 2016. Talking, texting and emailing are among the banned activities on handheld devices.
In South Africa, Cape Town police are busy confiscating the mobile phones of those who violate the distracted driving law. As of early July 2015, 9,465 cell phones were taken from drivers, the city said — that's an average of 3,155 impoundments a year under the policy. Less than half of the drivers retrieved their wireless devices after paying the impound fee. Police have the drivers remove the SIM and memory cards from their phones. Offenders can retrieve their mobiles at a city traffic office after 24 hours.
In South Korea, nine out of 10 drivers participate in text messaging while driving, a survey suggests. The practice, which is legal in South Korea, was widespread across all age groups, peaking with drivers in their 30s and 40s. Seven out of 10 said they texted at traffic lights. South Korea does outlaw use of handheld cell phone calls. As for texting, a spokesman for survey sponsor Hyundai Insurance said the government "should recognize that such distraction results in a high number of deaths."
In Dubai, just under 41,000 tickets were handed out for mobile phone-related infractions as 2014 drew to a close. That's down from 2013 (below), but up from 2012. Distracted drivers face fines of Dh200 (about $55 U.S.) and four points vs. the license. Six deaths and 111 crashes were blamed on inattentive drivers in 2014, Dubai Traffic Police said.
In Jamaica, a ban on drivers' use of handheld wireless communications devices such as cell phones is a key feature of a new Road Traffic Act. The fine would be $30,000 (US$270). The badly needed highway-law modernization proposal was filed in mid-June. The National Road Safety Council reported more than 300 traffic fatalities for 2013. The group said distracted drivers and distracted pedestrians were factors in the number of deaths, up significantly from 2012.
In Dubai, more than 44,000 tickets have been handed out for electronic distracted driving in the first 10 months of the year. That's ahead of the pace of 37,000 in 2012. Dubai police have been cracking down since mid-summer on drivers who text or use handheld cell phones, Gulf News reports. "We will not tolerate such violations that often result in catastrophic accidents," a traffic department director said.
In Bermuda, The daughter of Premier Craig Cannonier is challenging the island's handheld cell phone law. Samaela Cannonier, 23, was ticketed for using a cell phone while riding a motorcycle. Her attorney said in early November that the distracted driving law is too broadly worded, casting "a far wider net than other jurisdictions." The island's chief justice previously expressed concerns that the law was "too restrictive of personal freedom." A decision is expected in February 2014.
Saudi Arabia, South Africa and South Korean top a list of countries whose citizens are most likely to engage in distracted driving behaviors. In Saudi Arabia, 43 percent of respondents to a September 2013 survey said they text, email or use social email while behind the wheel. In South Africa, it was 41 percent. South Korea logged 33 percent. For comparison, the U.S. percentage was 27 percent and the Japanese was 18 percent. China, Brazil and Russia also posted a high percentage of distracted drivers. The smallest percentage came from Great Britain (8 percent) and Hungary (9 percent). The survey was conducted by the research firm Ipsos OTX.
In India, texting and driving has surpassed cell phone use as the cause of distraction-related crashes, local media were told in July 2013. Ford India has launched a "driving skills for life" program in the nation.
Police in China having been cracking down on distracted drivers in 2013, according to a U.S. headset maker. Plantronics reported a surge in its sales in China due to the new hands-free law that went into effect Jan. 1. A poll of September 2013 (above) found 27 percent of Chinese drivers engaged in texting, email or social media.
The Cayman Islands' new distracted driving ban went into effect Sept. 21 (2012). Use of a handheld cell phone or text messaging while driving brings a $150 fine. "Too many people have become too accustomed to checking e-mail or sending a text while behind the wheel, even though it's as dangerous as drinking and driving," Deputy Premier O'Connor-Connolly said. The law requires hands-free devices to operate with only one button, a rule that apparently targets text messaging. Drivers are permitted to use their handheld cell phones if stopped in a traffic jam or at stop lights. The new traffic law was approved in late 2011 (detail below.)
Police in Cape Town, South Africa, are impounding the cell phones of motorists caught using them without a hands-free device. At least 16 cell phones were seized July 6 as a swarm of media covered the initial traffic stops. Reactions ranged from disbelief to sobbing to rage, local media reported. Police had the drivers remove the SIM and memory cards from their phones. Offenders could retrieve their mobiles at a city traffic office after 24 hours, unless the offense occurred on a weekend. "Cell phone use while driving is classified as distracted driving and is as bad as drunk driving," a Cape Town safety official said. About 8,000 distracted driving tickets are issued there per month.
Ghana now prohibits the use of handheld cell phones and texting while driving. The law, effective July 6, 2012, also bars drivers from accessing the Internet and watching videos. "It is believed that the prohibition of the use of the devices would greatly minimize accidents on the roads," a Ghana legislative committee said in a report backing the distracted driving law.
In Jamaica, texting and using cell phones while driving should be illegal by the end of 2012, the island nation's transportation minister predicts. The regulations had been expected as early as a year ago. "We intend to launch pre-emptive strikes against those who are intent on creating imbalances in the traffic environment," Omar Davies told members of the International Road Federation on May 9. "Our commitment to Road Safety is clear and unambiguous." A draft bill is expected to reach Parliament in the fall.
India is moving toward a ban on mobile phone use while driving. The Union Cabinet (of ministers) on March 1, 2012, approved a package of safety-related changes to the Motor Vehicle Act that includes the distracted driving plan. Fines would be RS 500 (first offense, about $10 US) and then up to RS 5,000. The legislation moves to the Parliament.
The U.S. Commonwealth of the Northern Mariana Islands (Saipan, mostly) is considering legislation that would outlaw texting and the use of handheld cell phones while driving. The House Judiciary Committee recommended approval of House Bill 17-143 on Feb. 7, 2012. Rep. Stanley Torres, Ind-Saipan, is the sponsor. The measure also would ban all cell phone use by teen drivers. Fines: $50, then $100.
Also in the western Pacific, Guam has banned handheld cell phone use by drivers. The island already prohibited texting & driving. Sen. Tom Ada filed the Guam distracted driving legislation Dec. 14, 2011, and it was voted in unanimously Feb. 17. The acting governor signed the plan into law March 1. Fines $100 (first offense), $500 (subsequent) and $1,000/possible license loss if an accident results from the distraction. Commercial vehicles have a temporary 30-day exemption from the law. (Guam, a U.S. territory, decided to mirror the recent federal regulations regarding some commercial vehicles.)
Taking action against "a dreadful phenomenon," Bermuda has outlawed use of handheld cell phones and other wireless communications devices while driving. Videos also are prohibited from viewing TV/DVD screens. Police said they wrote more than 100 tickets under the new law in its first month. Fines range from $500 to $1,000. MPs unanimously approved the measure Dec. 2, 2011. The government issued a detailed explanation of the new distracted driving law Jan. 12. The regulations are part of the Traffic Offences (Penalties) Amendment Act 2011. Bermuda is a British territory located about 650 miles off North Carolina. The United Kingdom banned handheld cell phone use while driving in 2003.
Cayman Islands lawmakers approved a new traffic law Nov. 20, 2011. The legislation includes a ban on handheld cell phone use while driving. The law requires hands-free devices to operate with only one button, a rule that apparently targets text messaging. Drivers are permitted to use their handheld cell phones if stopped in a traffic jam or at stop lights. The Royal Cayman Islands Police Service has been pushing for a ban on handheld cell phones, although they'd prefer a total ban. The ban was removed from the Traffic Bill earlier in 2011 but was revised for the final vote. Police currently use careless-driving laws against drivers whose cell phone use is endangering others.
The Emirate of Abu Dhabi struggles with one of the highest rates of road fatalities in the world. Police reported that a recent three-day outage of Blackberry messaging service coincided with a 40 percent drop in traffic accidents. "Absolutely nothing has happened in the past week in terms of killings on the road," the police chief said. "People are slowly starting to realize the dangers of using their phone while driving. The roads became much safer when BlackBerry stopped working."
The Philippines' Department of Justice has ruled that distracted driving can be considered a violation of law, punishable for that infraction alone, or for the damages done to others. The DOJ said May 30, 2011, that distracted driving occurs while "operating a motor vehicle inattentively on account of various activities not related to driving." Local laws against "texting or calling while driving" already are in effect in Sagada and Roxas City.
India already bans the use of handheld cell phones while driving, with penalties running INR 2,000 (about $40). Now, the government reportedly is debating a plan to prohibit drivers from using hands-free cell phones and Bluetooth gadgets such as wireless headsets.
The Northern Mariana Islands (CNMI) will consider bans on text messaging and handheld cell phone use by drivers. Rep. Stanley Torres, Ind-Saipan, introduced HB 17-143, the "Commonwealth Wireless Telephone Restrictions in Vehicles Safety Act of 2011," on Jan. 13. Fines: $50 (first violation) then $100. Penalties double for taxi and bus drivers.
Trinidad and Tobago's ban on handheld cell phones went into effect Feb. 2, 2011. The Motor Vehicles Amendment Bill was approved by Cabinet in October 2010 and then by the Parliament. Enactment was delayed a month and fines apparently have been lowered. Fines are now set at $1,500 TTD (about $235 U.S.), according to transportation minister Jack Warner, who urged motorists to use the extra time to get used to not using handheld cell phones.
Jamaica's road safety director expects a ban on drivers' use of cell phones by August 2011. The law would include other devices, such as portable DVD players. The Ministry of Transport and Works proposed the new distracted driving rules at the end of 2010.
"We have no doubt that any legislation banning the use of cellphones while driving will attract a lot of resistance in Jamaica," the Observer editorialized Jan. 27, 2011
Bermuda has a twist on the usual distracted driving issues. Shadow Transport Minister Michael Fahy explains: "The phenomenon of the use of cell phones on bikes seems to be almost unique to Bermuda, where we constantly see people texting whilst driving their bikes, or a phone shoved in a helmet. It is only a matter of time before serious injury or death results from this poor driving habit."