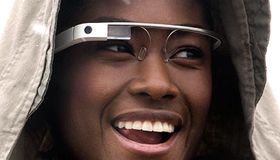 The high-fashion high-tech Google glasses won't be in style for West Virginia motorists. At least that's the idea behind new legislation seeking to outlaw driving while wearing computer headgear with visual displays.
Gary Howell, a conservative delegate, said he was inspired to pre-emptively ban the so-called Google Glass by reading articles about the emerging technology.
Google Glass is not yet on the market, but the promotional push already is under way. The glasses would run afoul of Howell's proposed law because they "project visual information into the field of vision of the wearer." (They also take HD videos of what's seen by the wearer.)
Howell admits that one reason for filing the legislation was to generate publicity that would "increase awareness that when driving, you should be concentrating on driving." Howell knows a thing or two about driving, having built and raced stock cars and drag cars.
When asked if the visual displays wouldn't be similar to head-up displays already used in planes and some cars, Howell said: "I doubt a fighter pilot will ever watch a video or receive text from his girlfriend on his HUD."
Google is rolling out the product to early-adopter "Glass Explorers" who applied online. The Google Glass promo video shows the technology in use in many real-life situations — including a bicycle ride — but not driving. Upon voice command, "It provides roadway directions "right in front of you," apparently via Google Maps. In California, Lieutenant Gov. Gavin Newsom has been spotted with "the Glass."
If the West Virginia idea catches on, it could be bad for the Glass.
"New technologies always raise new issues," a Google spokesperson told Mashable. "We actually believe there is tremendous potential to improve safety on our roads and reduce accidents."
Google has been developing self-driving cars.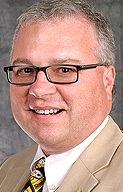 Howell, who wears glasses, said he'd be eager to try the Google Glass, but not while driving.
Howell told PC magazine: "The youth in our society are those that are most likely to try new technology, and they are also our less skilled drivers. That is a bad combination."
Howell's legislation would add the computer headgear to West Virginia's current bans on texting and using handheld cell phones while driving. Since it's a hands-free technology, it would be legal under the distracted driving laws.