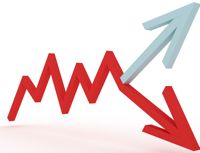 Days after a group of state highway safety officials urged a halt to new handheld cell phone legislation, the federal DOT is out with its own study indicating that distracted driving bans can indeed work.
The U.S. Transportation Department said July 11 that two local crackdowns on handheld cell phone use and text messaging while driving — in Syracuse, N.Y., and Hartford, Ct. — resulted in significant drops in those distracted driving behaviors.
"It is crystal clear that those who try to minimize this dangerous behavior are making a serious error in judgment, especially when half a million people are injured and thousands more are killed in distracted driving accidents," DOT chief Ray LaHood wrote, almost certainly pointing the finger at the Governors Highway Safety Association.
Four days earlier, the GHSA released a "comprehensive overview" of more than 350 scientific papers published between 2000 and 2011. It found "no evidence that cell phone or texting bans have reduced crashes." The GHSA did no field work of its own.
Among its recommendations: "States that have not already passed handheld bans should wait until more definitive research and data are available on these laws' effectiveness."
The Syracuse and Hartford enforcement crackdowns — funded in large part by the federal DOT — posted these results, according to the DOT:
In Syracuse, a one-third reduction in drivers' handheld cell phone use and text messaging.
In Hartford, a 57 percent drop in handheld phone use and an almost 75 percent reduction in text messaging.
Syracuse police issued 9,587 citations for electronic distracted driving, while Hartford officers wrote 9,658 tickets.
There were four periods of increased enforcement in these pilot cities over the past year.
The DOT said its results were logged by National Highway Traffic Safety Administration personnel who "actively observed cell phone use and conducted public awareness surveys at driver licensing offices." The GHSA agreed that the DOT sweeps worked but did not say how it came to that conclusion.
GHSA executive director Barbara Harsha, who headed that group's study of studies, noted that "much of the research is incomplete or contradictory" on electronic distracted driving. The GHSA report did call for texting bans for all drivers, as well as laws against the use of wireless communications devices by inexperienced drivers.
The GHSA's top recommendations included the installation of "effective, low-cost roadway countermeasures such as edgeline and centerline rumble strips, which alert motorists when they are drifting out of their driving lane."
The GHSA report clearly provides support for opponents of handheld cell phone legislation, as did a recent insurance industry study that found state bans ineffective at stopping crashes. State Farm funded the GHSA report.
The DOT next plans to test the Syracuse-Hartford template of tough laws, enforcement sweeps and education efforts at the statewide level.