Last updated: February 20, 2015 at 22:06 pm
Distracted driving news: State Rep. Jovan Melton has filed legislation for the 2015 session that would allow use of handheld cell phones with one earphone. Colorado's current but apparently outdated law bars the use of earphones by drivers. The bill's prospects "are pretty good," Melton told Hands Free Info. The legislation "would make it legal to use a Bluetooth or one ear bud while talking on the phone." The legislation cleared the full House on Feb. 20 and heads to the Senate.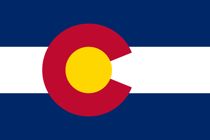 Melton says he filed the headset bill after a constituent told him about getting a ticket for using a Bluetooth headset. "I don't think we should be punishing people who are trying to drive safely and having both hands on the wheel when the law just hasn't caught up with technology," Melton told 7NEWS in Denver. Melton's plan to bar Colorado drivers from using cell phones without hands-free accessories was rejected by the House Transportation Committee in March 2014. It was the only distracted driving bill up for consideration during the 2014 legislative session.
Colorado outlawed texting and cell phone use by teen drivers in 2009.
Current prohibitions:
Text messaging prohibited for all drivers in Colorado.
Drivers under 18 are prohibited from using cell phones as well as text messaging.
Colorado law prohibits drivers with any type of instruction permit from using a "mobile communication device," including cell phones and text messaging units. This includes instruction permit holders of all ages.

Use of earphones by drivers prohibited.
Distracted driving legislation (2015):
House Bill 1207: Would allow use of audio headset covering one ear and attached to a handheld cell phone. Bluetooth OK. Applies to current law barring use of earphones while driving. Approved unanimously by the House Transportation Committee on Feb. 12. Approved by the full House on Feb. 20. (Melton)
2014 distracted driving legislation:
HB 1225 (14-1225): Would prohibit use of cell phones without hands-free attachments. Bars use of mobile-device applications. Secondary enforcement unless violation occurs in school zone or work zone. Fine: $50 (first offense), then $100. Defeated in the House Committee on Transportation on March 12. (Melton)
Distracted driving notes (2014):
State Rep. Jovan Melton's cell phone legislation singled out Web applications as well, citing the temptations of playing "Angry Birds" in traffic. House Bill 1225 called for secondary enforcement unless the driver is in a school zone or roadway construction area. Melton said he proposed the lightly regarded secondary enforcement because primary enforcement might be "too burdensome for our law enforcement."
State Rep. Dominick Moreno, one of two Democrats to vote against the cell phone bill, said he was concerned the measure didn't go far enough due to its secondary enforcement provision.
Rep. Melton, D-Aurora, says he added use of mobile applications to his distracted driving bill because, "Technically, I can be playing Angry Birds on my phone in 5 o'clock traffic."
2013 distracted driving legislation:
Senate Bill 16 (13-016): Would establish rules for operation of self-driving vehicles in Colorado. States that operator of vehicle may use a cell phone and text message while using the guidance system. Postponed indefinitely by Transportation Committee on Feb. 5. (Brophy)
2013 distracted driving notes:
The grieving parents of a Boulder college student released an image of his smartphone with a unfinished text message that apparently led to his death. "I can't bear the thought of anyone else having to go through something like this," said the mother of Alexander Heit. He died April 3 while driving & texting in Greeley, police said. Heit drifted into oncoming traffic, flipped his vehicle while trying to avoid a crash and died shortly after. View image of the fatal text message.
2012 legislation notes:
Only one piece of distracted driving legislation was before lawmakers in 2012: The return of a bill that revised the existing state prohibition against video screens visible to drivers. Senate Bill 12 was approved by the General Assembly, and then signed into law by the governor.
The author of Colorado's text messaging law, Rep. Claire Levy, said late in the 2012 session that she would not introduce a bill due to ongoing resistance from House Speaker Frank McNulty.
In 2009, Levy's hands-free bill was approved by the House after wrenching testimony from a mother who lost her 9-year-old to a cell phone-related accident. It was watered down in the Senate to include only bans on text messaging and cell phoning by teen drivers. The weakened legislation was signed by Gov. Bill Ritter on June 1, 2009, and went into effect Dec. 1, 2009.
The Denver Police Department says it wrote 165 texting and driving citations so far in 2012, as of mid-November. A local TV report on the distracted driving law said enforcement was "spotty, sometimes non-existent" across Front Range cities such as Aurora.
2012 distracted driving legislation:
SB 92 (12-092): Would eliminate the current ban on video devices that are not located behind the driver's seat. Would outlaw operating a vehicle while a video screen is visible to the driver. Inserts language approving use of computers, data terminals and safety equipment provided they do not display "visual entertainment" — Internet, email, social media — to the driver. Similar to SB 14 of 2011 but amended by both Houses. OK'd by the Senate Transportation Committee in a 7-0 vote taken Feb. 14. Approved by the Senate on Feb. 23. Approved by the House Transportation Committee in a 12-1 vote of March 15 and then by the full House on March 27. Senate then OK'd House changes. Latest legislative action: Signed by the governor April 13. (Jahn)
2011 legislation:
SB 14: Would eliminate the current ban on video devices that are not located behind the driver's seat. Seeks to allow use of screens that are not visible to the driver. Specifies that screens must not be allowed to display "visual entertainment" to the driver. Postponed indefinitely by the Senate Transportation Committee on Jan. 25, 2011. (Jahn)
2010 legislation:
No bills related to drivers' use of handheld cell phones or text messaging were introduced.
2010 legislation notes:
The Colorado State Patrol said it has issued 90 texting while driving citations since it went into effect in December 2009 (as of late April).
U.S. Rep. Betsy Markey, D-Fort Collins, has proposed "Erica's Law," which would penalize states that do not outlaw use of cell phones in school zones. The federal distracted driving legislation is named after 9-year-old Erica Forney, who was killed by an SUV driver using a cell phone. The girl was biking home after school. Erica lived in Markey's district of Fort Collins.
Boulder's County sheriff calls the Colorado text-messaging ban "a feel good law" that he won't be enforcing to the letter. As in not pulling over drivers for simply using a phone or pushing buttons. Sheriff Joe Pelle said his department's emphasis would be on "bad driving." The bill that became law was authored by Rep. Claire Levy, D-Boulder.
2009 legislation:
HB 1094: Would require hands-free accessories for drivers using cell phones. Would prohibit drivers under 18 from using cell phones regardless of whether a hands-free device is attached. Would ban cell phone use by school drivers and motor vehicle carriers regulated by the public utilities commission. On May 4 2009, the Senate removed the cell phone restrictions for all drivers and returned it to the House. The amended texting legislation then was signed by Gov. Bill Ritter on June 1. The law took effect Dec. 1. (Levy)
2009 cell phone, texting legislation notes:
Fines for violating Colorado's new texting law are $50 for the first offense and $100 thereafter.
The cell phone legislation HB 1094 came under heavy fire in the Senate, where it was reduced to bans on text messaging for all drivers and cell phone use by those under 18.
Gov. Bill Ritter signed the text-messaging ban in Fort Collins, home of schoolgirl Erica Forney, who was killed by a texting driver.
HB 1094 initially was approved by the Colorado House in a 39-25 vote on April 8, 2009. The bill was then approved by the Senate Finance Committee on April 23 and sent to appropriations.
The House Transportation Committee approved HB 1094 on Feb. 3, 2009, after hearing testimony from the mother of 9-year-old Erica Forney, killed by a driver using a cell phone. The vote was 8-2. "Cell-phone use and text messaging have gotten out of control and is literally killing people," sponsor Rep. Claire Levy, D-Boulder, said.
"People are dying," testified the mother, Shelley Forney. "People are severely injured, and there are no laws in place preventing people from talking or texting on their phones." The painful testimony moved several committee members to tears.
Rep. Levy says of her HB 1094: "What part of you is focused on the task of driving when you're reading, entering text and thinking about what you're composing?" she asked. "I can't imagine how that's safe." Violations of the law would be primary offenses with fines of up to $100.
Loveland, home of 9-year-old Erica Forney, the girl who was killed, is considering its own handheld cell phone ban in the wake of the state Legislature's actions. The proposal is expected to go before the City Council by mid-August.
Sen. Bob Bacon and Rep. Randy Fischer, both D-Fort Collins, co-sponsor the Levy bill in 2009. Two bicyclists in their region were killed recently in cell phone-related accidents. Fischer is on the House Transportation Committee. "We really need to get out in front of this with some meaningful public policy," Fischer said. "We should have addressed this 10 or 15 years ago."
In 2007, the state House transportation committee killed a bill by Rep. Paul Weissman, D-Lousiville, that would have doubled penalties and fines against "distracted drivers" — including those on cell phones. HB 1006 was seen as a way to do something about distracted drivers without criminalizing their behavior, according to news reports. (Weissman did not file a similar bill in 2008.)
The law banning instruction permit holders from using cell phones and PDAs was approved by the Assembly in April 2005.
Cell phone use by drivers is prohibited on the state's major military bases, including Fort Carson and the Air Force Academy.
The Colorado Springs Gazette editorial page has urged that, "Before banning cell phones on Colorado's roadways, other driver distractions should also be considered."
Colorado state troopers have been reporting cell phone involvement in accidents since Jan. 1, 2007, with study results expected in 2008.