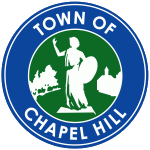 The nation's first blanket ban on cell phone use while driving has been approved by Chapel Hill, N.C.
Drivers will be barred from all cell phone conversations, including those conducted via hands-free and voice-activated accessories. The law takes effect June 1 and the fine is $25.
The town provided "some real leadership" on the distracted driving issue, the head of the National Transportation Safety Board said in response.
The Chapel Hill law isn't as groundbreaking as it may appear, however.
The new law presents two significant loopholes for those who can't go without driving and talking: Enforcement is secondary, meaning police will need another reason to stop and cite violators. And the ordinance has an unusual provision allow cell phone calls to immediate family members.
"This isn't really banning talking on cell phones, it's banning talking on a cell phone if you've done something noticeably bad with your vehicle," council member Ed Harrison pointed out before the 5-4 vote taken March 26.
Another council member, Donna Bell, said the ordinance did not go far enough, calling it "a first step … a conversation that needs to be continued." The town police chief recommended the secondary-enforcement limits.
Evanston, Ill., is considering a total ban on cell phone use while driving with primary enforcement. The Chicago suburb's plan, if approved by the City Council in April, would be the nation's most restrictive distracted driving law.
Still, NTSB chairwoman Deborah Hersman hailed the decision during a meeting in Washington. "It demonstrates some real leadership. If we don't do something, it's going to be too late." The NTSB issued a controversial call for total cell phone bans late last year.
On March 12, the Chapel Hill council deadlocked on what the mayor called the "driving while yakking ordinance." The council member with the deciding vote was absent at the time.
There are concerns that the ordinance could run afoul of state laws, and the town earlier received an opinion from the state attorney general's office that its move would be improper. Local distracted driving laws increasingly are facing court challenges.
Chapel Hill's move no doubt will be noted in Detroit. Council member Laurin Easthom noted that the ordinance covers high-tech dashboards that offer hands-free and voice-activated cell phone calling. (Easthom voted against the law.) Exemptions for the new-breed of wireless, Internet-connected dashboards are becoming common in states' distracted driving legislation.
Both Bell and Harrison said they would have preferred action by North Carolina lawmakers. "I'm sorry to say we have a decade or so before the state takes this up in any meaningful way," Harrison said.
Bell said she hoped the Chapel Hill move would inspire state lawmakers: "If they take on the example of little Chapel Hill I would be perfectly happy with that."
North Carolina already bans all cell phone use by teen drivers and school bus drivers. (The teen law also permits conversations with parents.) Texting also is prohibited while driving.
Chapel Hill has a large student population due to the presence of the University of North Carolina. The town ordinance cites "the large numbers of pedestrians walking and running and the large numbers of cyclists riding along and across the public streets."
Harrison, a cycling hobbyist, said in his experience the roadway dangers came not from drivers putting on makeup or eating, but from those using cell phones.