Last updated: May 14, 2013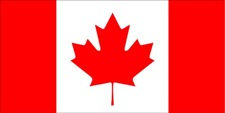 Canada cell phone/texting overview: Distracted driving laws have been enacted in all Canadian provinces, with restrictions similar to those being adopted in the United States.
These Canadian provinces have active laws against use of handheld cell phones and/or text messaging while driving — Quebec, Ontario, Alberta, New Brunswick, Saskatchewan, British Columbia, Nova Scotia, Manitoba, Prince Edward Island and Newfoundland/Labrador. Newfoundland (2002) was the first province to adopt a distracted driving law, and Alberta (2011) was the last.
Here's a guide to distracted driving laws in the provinces and territories.
The Northwest Territory's ban on handheld electronic devices took effect Jan. 1, 2012. The fine is $100 with 3 demerit points to the driver's license.
New Brunswick's distracted driving law took effect June 6, 2011. The law prohibits drivers from using handheld cell phones and texting devices. View the New Brunswick distracted driving news roundup.
Alberta's sweeping law targeting distracted drivers took effect Sept. 1, 2011. View the Alberta distracted driving news roundup.
The Yukon Territory's ban on drivers' use of cell phones and "similar electronic devices" went into effect April 1, 2011. Fines up to $250.
Prince Edward Island's ban on the use of handheld electronic devices went into effect Jan. 23, 2010. Fines: $250 to $400 plus 3 demerit points.
Saskatchewan's ban on talking and texting on handheld cellphones became law Jan. 1, 2010. The fine is $280 plus 4 points against the driver's license.
British Columbia's bans on handheld cell phone use and text messaging while driving became law Jan. 1, 2010. View the British Columbia distracted driving news page.
Manitoba's cell phone/texting law went into effect July 15, 2010. Fine: $200.
Ontario's law against text messaging and using handheld cell phones while driving went into full effect in February 2010. View the Ontario distracted driving news roundup.
2013 Canadian distracted driving news:
Manitoba drivers who violate the distracted driving laws soon will be facing 3 or 4 points against their licenses. The Selinger government said May 7 it planned to add the demerits in addition to existing $200 fines. Premier Greg Selinger said: "A demerit has a long-term impact on your ability to drive. If you get too many, your license can be up for review. This sends a serious message that this is a behavior that's extremely dangerous." The change is expected this spring.
Distracted driving contributed to 57 deaths and 2,100 injuries on Saskatchewan roads in 2012, SGI reported in early January. The province conducted its sixth distracted driving sweep in March 2013.
The RCMP in Saskatchewan say distracted driving ranked as one of the top two causes of 2012 traffic deaths. 162 people were killed in crashes in the RCMP's jurisdiction, with the overall number of deaths put at more than 173. The leading cause of deaths remains impaired driving.
At least 82 people died on Nova Scotia roads in 2012. That's up from 65 in 2011. Police say smartphone use — texting & talking — could be behind the increase.
2012 distracted driving news:
Manitobans believe drivers distracted by handheld cell phones and text messaging won't be caught — and the problem could be getting worse, the Canadian Automobile Association reports. Almost 83 percent of respondents to an online CAA poll taken in April 2012 say it's unlikely drivers illegally talking or texting will be stopped and cited. That's up 15 percent from 2011, the first full year under the distracted driving law that went into effect in July 2010. More than 61 percent said they see people talking or texting on a daily basis. That a 10 percent hike from 2011. CAA said it had more than 5,000 responses to its online survey.
CAA and the Traffic Injury Research Foundation hosted a distracted driving conference in Toronto on March 1. This was the first major Canadian conference of its type since 2005. Panelists said hands-free operation of cell phones remained a serious problem, despite laws that only banned handheld cell phone use.
Manitoba: The government insurance agency is funding a February crackdown on distracted drivers. Manitoba Public Insurance donated $120,000 to Winnipeg and Brandon police, as well as RCMP. Officers will be patrolling for drivers violating the province's texting and handheld cell phone laws.
An MPI poll taken in November and December 2011 indicated that 40 percent of Manitobans used cell phones without hands-free devices at least some of the time. Cell phone use was ranked the second biggest threat to safety on Manitoba's roads and highways, behind speeding and ahead of drinking & driving.
Winnipeg Police Service has issued about 5,000 citations under the province's electronic distracted driving laws since enactment in the summer of 2010, its chief says.
Saskatchewan: In the first 18 months of the province's cell phone and texting law, almost 3,500 drivers were convicted of violations. The law became effective Jan. 1, 2010. Officials say a quarter of crashes in the province are linked to distracted driving and it is the No. 1 traffic danger. A deadly car-truck crash on Highway 14 near Grandora was being investigated as the result of a woman's cell phone use. The Langham woman and her young daughter died in the January 2012 accident.
Saskatchewan Premier Brad Wall says the province's efforts against distracted driving won't be extended to a total ban on cell phones. "This is a serious issue, but we need to be able to say at some point it's up to individuals to be careful when they drive," Wall told reporters Jan. 31.
Canadian distracted driving notes (2011):
A "Blow the Whistle" driver study found more than 1,400 distracted drivers in an hour's observation in nine Canadian cities. Toronto, Montreal, Calgary and Moncton had the highest number of people engaged in distracted behaviors during the morning rush hour. Cell phone use accounted for 15 percent of the reports, while eating and drinking had the highest count, 25 percent. The observers also included "talking to passengers" and smoking, behaviors not usually connected with distracted driving. Allstate Insurance sponsored the study, with its agents and high school students doing the observing in September. View the reports (PDF)
Texting and cell phoning behind the wheel are among the most annoying driving habits cited by Canadians, an Automobile Association poll found. Text messaging came in third, cited by 85 percent of those polled (behind road rage and cutting off other drivers). Talking on cell phones came in fifth, with 78 percent annoyed by the practice. The Canadian Automobile Association (CAA) polled 5,044 Canadians.
Saskatchewan drivers ranked distracted driving above impaired driving as a roadway danger. 94 percent cited electronic distracted driving as a major problem in the Saskatchewan Government Insurance survey taken in September.
Manitoba's cell phone and texting law went into effect a year ago, but an automobile association study suggests that not much has changed in terms of distracted driving. Almost all of the 11,000 surveyed (99.4 percent) report that they still see other motorists talking on handheld cell phones or text messaging while driving. More than half of the 11,000 say they witness violations of the distracted driving law every day. (The Manitoba law went into effect July 15, 2010.)
CAA Manitoba's survey also found that almost half of the motorists say they owned a hands-free accessory (such as a Bluetooth headset). 58 percent are in favor of adding points against a violator's drivers license and 68 percent say it was unlikely that violators would be stopped and cited. All things considered, however, half of the respondents say they believe that the Manitoba roads are safer with the new distracted driving law. "Our members have identified distracted driving as the No. 1 road-safety concern," a spokeswoman for CAA Manitoba said. "We continue to support this law because it reminds motorists to shut out distractions and focus on their only job while behind the wheel: driving."
New Brunswick's bans on text messaging and handheld cell phone use while driving took effect June 6 with no warning period. The RCMP in New Brunswick reported that about 50 tickets were written in the two weeks after the law took effect. (Read more about the New Brunswick texting & cell phone ban.)
The Northwest Territory's legislators approved regulations against electronic distracted driving in August, amending the Motor Vehicles Act. The new driving rules take effect Jan. 1, 2012. They will ban use of handheld electronic devices while behind the wheel, with a fine of $100 plus 3 demerits.
On Prince Edward Island, police issued issued 113 citations for use of hand-held electronic communication devices in the law's first year and a half, the Department of Transportation said May 19. "Too many Islanders continue to ignore the law and risk," Transportation minister Ron MacKinley said.
The MLA for Yellowknife Centre is among a handful of legislators who had been pushing for a distracted driving law in the Northwest Territory. "I'm starting to wonder that perhaps maybe the (minister of Transportation) is waiting until cell phones become obsolete," Robert Hawkins quipped in October 2010. The minister, Michael McLeod, previously said NWT distracted driving laws were not needed because many areas don't have cell phone coverage.
The Yukon ban on drivers' talking and texting via handheld cell phones and "similar electronic devices" went into effect April 1, 2011, with no grace period. Fines up to $250 with a possible 3 points against the driver's license. Violators in the territory's graduated driver's license program will have to begin again.
During the debate on the Yukon bans, Liberal MLA Darius Elias told lawmakers: "I don't want the Yukon to be the last jurisdiction in Canada to protect its citizens in this way."
About 87 percent of Yukoners approved of a the ban against use of hand-held cell phones while driving, transportation officials said just before the vote was taken. The study of 1,600 drivers found that 94 percent wanted other hand-held electronic devices devices outlawed as well.
More distracted driving notes (background):
In Saskatchewan in 2010, there were about 8,500 collisions linked to distracted driving, with 60 deaths and about 2,300 injuries.
Total ban on cell phones: The Canadian Automobile Association is convinced that driving while using a hands-free cell phone is no safer than driving with a handheld cell phone. It's pushing the provincial governments to expand their bans.
Cell phone poll: Canadians remain split over the need to outlaw cell phone use while driving, with about half of those polled supporting outright bans. Forty-two percent were opposed. A clear majority (67%) told pollsters that drivers wouldn't obey cell phone bans, while half said police wouldn't enforce the laws anyway. Older respondents (58%) wanted bans on all types of cell phone use by drivers, while younger people generally were not supportive (28%). The poll of 1,007 adults was taken online in late October 2009 by TNS Canadian Facts.
Saskatchewan's ban on text messaging and use of handheld cell phones took effect Jan. 1, 2010. June Draude, minister for Saskatchewan Government Insurance, introduced the legislation Nov. 12 and it passed a final reading on Nov. 25. New drivers also will be prohibited from any cell phone use. Violators are to be fined $280 and will receive four demerit points.
Regina, Saskatchewan, police say they wrote almost 500 tickets for cell phone use in 2010. 31 warnings were handed out as well.
Prince Edward Island's law against driving while using handheld electronic devices went into effect Jan. 23, 2010. Fines range from $250 to $400 plus 3 points against license.
Manitoba's ban on drivers' use of hand-held cell phones and texting devices went into effect July 15, 2010. The fine is $191, the transportation ministry said. A public education campaign began in September 2009.
A Saskatchewan poll taken in September 2009 indicated that 60 percent of residents "strongly support" bans on cell phone use and text messaging by drivers. … Saskatoon's police chief has called for cell phoning and texting to be outlawed for motorists.
The market research company Angus Reid says 88 percent of Canadians surveyed were supportive of a ban on use of hand-held cell phones by drivers. 77 percent said this prohibition would make the country's roads and highways much safer.
Respondents in Atlantic Canada (94%) and Quebec (90%) hold the highest level of support for the cell phone ban, along with women (89%), Canadians over the age of 55 (92%) and university graduates (89%), Angus Reid said.
Editorials, opinion:
Alberta: "For some reason — some suggest it's fear of sliding further down the political popularity poll — the Stelmach government keeps dangling the carrot (of distracted driving laws), and then yanking it away. … Alberta … is set to become Canada's traffic-safety donkey once again." Michael Platt in the Calgary Sun (Jan. 19, 2010)
"The (Prince Edward Island) government is apparently ready to reintroduce legislation calling for a ban on talking and texting on hand-held cellphones while driving. It's about time. … The sooner the province can introduce legislation, the sooner it can be passed and brought into law. Let's just get it done. Motorists who like their phones may grumble at first, but surely they will adjust." — The Guardian (Sept. 18, 2009)