Last updated: January 5, 2018
Canada cell phone/texting overview: Distracted driving laws have been enacted in all Canadian provinces, with restrictions similar to those being adopted in the United States.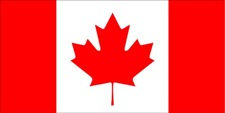 These Canadian provinces have active laws against use of handheld cell phones and/or text messaging while driving — Quebec, Ontario, Alberta, New Brunswick, Saskatchewan, British Columbia, Nova Scotia, Manitoba, Prince Edward Island and Newfoundland/Labrador. Newfoundland (2002) was the first province to adopt a distracted driving law, and Alberta (2011) was the last.
Here's a guide to distracted driving laws in the provinces and territories.
Quebec's ban on handheld wireless device use by drivers took effect in 2008. In April 2015, penalties were increased to a maximum fine of $100 (before fees) and 4 demerit points. View the Quebec distracted driving news roundup.
The Northwest Territories' ban on handheld electronic devices took effect Jan. 1, 2012. Two years later, the fine was increased to $322 with 3 demerit points to the driver's license.
New Brunswick's distracted driving law took effect June 6, 2011. The law prohibits drivers from using handheld cell phones and texting devices. Fine: $172 plus 3 demerit points. View the New Brunswick distracted driving news roundup.
Alberta's sweeping law targeting distracted drivers took effect in 2011 and was updated in 2016. Fine: $287 plus 3 demerit points. View the Alberta distracted driving news roundup.
The Yukon Territory's ban on drivers' use of cell phones and "similar electronic devices" went into effect April 1, 2011. Fines up to $250 plus 3 demerits.
Prince Edward Island's ban on the use of handheld electronic devices went into effect Jan. 23, 2010. Penalties were hiked in 2015. Fines: $500 to $1,200 plus 5 demerit points.
Saskatchewan's ban on talking and texting on handheld cellphones became law Jan. 1, 2010. A 2017 toughening of the law bars holding, viewing or manipulating cell phones while driving. The fine is $280 plus 4 points against the driver's license. A 2014 law allows for seven-day impoundment of serial offenders' vehicles.
British Columbia's bans on handheld cell phone use and text messaging while driving became law in 2010 and penalties were increased in 2016. Fine: $368 plus 4 demerits. View the British Columbia distracted driving news page.
Manitoba enacted its cell phone/texting law in July 2010 with updates in 2013 and 2015. Fine: $200 plus 5 demerit points.
Ontario's law against text messaging and using handheld cell phones while driving went into full effect in February 2010. Its penalties were increased in 2014 and 2015. Fines: $490 to $1,000 plus 3 demerits. View the Ontario distracted driving news roundup.
Nova Scotia revised its law against handheld device use while driving in early 2015. Fines are $234 plus 4 demerit points vs. the driver's license (first offense), then $349, then $579.
Newfoundland and Labrador's ban on use of handheld electronic devices while driving took effect in 2003. The maximum fine since has been increased to $400, with 4 demerit points vs. the driver's license.
2018 Canadian distracted driving news:
In Regina, Saskatchewan, 1,087 distracted driving charges were brought between January and November 2017. That's up from 574 in the same period in 2016. The BusCop enforcement sweep — in which police ride metro buses to catch violators — gets part of the credit.
2017 Canadian distracted driving news:
In Saskatchewan, distracted driving ticketing hit another record in November 2017. Police reported 636 distracted driving citations, 554 of them linked to cell phone use.
Saskatchewan officials say distracted driving is the No. 1 factor in vehicle crashes in the province, and the No. 2 cause of roadway fatalities. In 2016, Saskatchewan saw about 8,300 vehicle crashes linked to distracted driving, officials said in reporting the statistics in October 2017. Fatalities associated with distracted driving have increased in each of the past three years, Saskatchewan Government Insurance said, with 42 in 2016. The amount of distracted driving incidents is "not getting better," an SGI spokesman said.
Saskatchewan police say March 2017 hit a record number of distracted driving tickets. The 523 tickets far exceeded the number of impaired driving offenses (318). The increase most likely is linked to changes in the distracted driving law as of Jan. 1, below.
Transport Minister Marc Garneau has called for consistent penalties across the provinces for use of cell phones while driving. "Having robust and nationally consistent enforcement measures and penalties will help mitigate the negative impact of this increasingly pervasive problem on Canada's roads," Garneau wrote in a Feb. 21 letter to provincial road ministers.
A group called the Canadian Coalition on Distracted Driving has rolled out a 15-part "action plan" to "make Canadian roads less distracted." The group was founded by the Traffic Injury Research Foundation and insurance company The Co-operators. Steps include education, enforcement, and data and research — most of it familiar to anyone involved in the issue. "Some of the tasks included in the Action Plan are repeatedly duplicated by individual agencies because natural mechanisms to share information are lacking," says the group, which includes government, research and enforcement representatives.
Saskatchewan government officials have updated the electronic distracted driving laws. Courts found the previous wording vague or incomplete, so an amendment to the Traffic Safety Law outlaws "holding, viewing or manipulating" cell phones as well as "using" them. The changes went into effect Jan. 1, 2017. The exact wording: "Drivers prohibited from holding, viewing, using or manipulating a cell phone while driving."
2016 Canadian distracted driving news:
A third of Canadians continue to text message while at red lights, despite provincial laws, a national poll shows. The Canadian Automobile Association poll says 70 percent of citizens oppose the practice. "The effect of texting at a red light lingers well after the light turns green, making it a dangerous driving habit," says Jeff Walker, vice president of public affairs for CAA National.
In Nova Scotia, mounties say they have issued 1,585 distracted driving tickets in 2016, as of mid-October. Fines start at $234 plus 4 demerit points vs. the driver's license.
About half of the Canadians polled in September 2016 cited a "perceived failure of enforcement" of distracted driving laws, researchers at Insights West said. 90 percent backed the laws. And about two-thirds were in support of some kind of distracted walking ordinances for traffic areas.
Saskatchewan's police chief says he isn't in favor of criminalizing cell phone violations. "I'm thinking it might be more useful to find alternatives" similar to those employed for drunken driving, Chief Clive Weighill told CBC radio in late August. For example, after a second texting & driving offense, "the police immediately seize your vehicle." Weighill's comments came days after Quebec's new transport minister lobbied the federal government for criminal penalties in serious cases of distracted driving.
The newly minted Canadian Coalition on Distracted Driving completed a two-day working session in mid-June. The CCDD group — which includes government, research and enforcement representatives — is developing a National Action Plan for release in early 2017. "Sharing strategies and data will assist us all in addressing this increasingly significant issue," said John Lefebvre of the Ministry of Transportation of Ontario.
Saskatchewan convictions for handheld cell phone use numbered 4,300 in 2015, the government insurance outfit reported in mid-2016. That was down from almost 5,000 the year before.
2015 Canadian distracted driving news: In Newfoundland and Labrador, 1,144 tickets were handed out for electronic distracted driving offenses in the first nine months of 2015, the Royal Constabulary said. The peak month was January, with 322 citations. September saw only 17.
In Nova Scotia, the Supreme Court sided with a motorist who was ticketed for using the Siri feature on an iPhone to ask for directions. The high court ruled in late October 2015 that employing the voice-activated navigational system did not constitute "use" of the cell phone, which would be illegal. Justice Jamie Campbell said the related wording in the Nova Scotia's Motor Vehicle Act was too simple to keep up with the tech times. He said other provinces were more specific in their distracted driving restrictions. Read the iPhone decision.
In Nova Scotia, the province adopted some of the country's toughest penalties for distracted driving. Fines run from $234 (first offense) to $579 (third), plus 4 demerits. "We hope greater consequences will help influence driver behavior," said Geoff MacLellan, Minister of Transportation. The increased penalties went into effect Feb. 1, 2015.
In Saskatchewan, distracted driving-related traffic fatalities numbered 26 in 2014, with about 600 injuries. Distraction remains the top cause of wrecks, and the third-most-cited contributing factor in fatal collisions, Saskatchewan Government Insurance says. That's a "significant decrease" from 2013, SGI says. A 2014 law that allows for weeklong seizure of a serial offender's vehicle has resulted in 35 impounds.
An Yukon appeals judge sided with the government in the case of a driver caught driving with his mobile phone held between his shoulder and his ear. The appeals judge ruled in early May that the "hands free" law means a phone is not to be used "held by the operator in any fashion." A trial judge ruled in mid-January that the territory's distracted driving law was too vague (below). The Yukon government argued successfully that "hands free" should be given its "ordinary meaning" in the courts — not the literal one used by the judge in dismissing the case. "Hands free doesn't just mean without hands," lawyer Karen Wenckeback said. The driver was given one day's probation.
90 percent of Canadians say texting & driving is socially unacceptable, a new AAA survey suggests. Still, more than 20 percent say they do it anyway. The Canadians told researchers texting and emailing by drivers was their top roadway safety concern, topping drinking and driving. Cell phone use ranked eighth. The 1,252 Canadians polled said they observed an average of six people texting & driving within the last month. The three most common reasons people cite for texting behind the wheel are contacting family, "urgent" personal matters and work, according to AAA.
In the Yukon, a judge ruled in mid-January that the territory's distracted driving law is simply too mushy. He dismissed a ticket because the driver was holding the cell phone lodged between his shoulder and ear. The judge said the RCMP officer erred in issuing the distracted driving ticket because the mobile was literally being used hands free. The Yukon Department of Justice expressed its concern with the hands-free ruling and said it was reviewing the case.
2014 Canadian distracted driving news: In Nova Scotia, a high court judge upheld the conviction of a motorist convicted of distracted driving for the act of holding his mobile phone. In the December 2014 ruling, the judge said a lower court erred in acquitting the driver because he was not texting or talking on the device. "The evidence established the respondent was using his hand-held cellular telephone while driving," Justice James Chipman wrote, because the driver was holding the phone and looking for an incoming text message. The justice cited the "plain meaning of the word use" as it applied in the Motor Vehicle Act.
Prince Edward Island's fines for distracted driving would more than double under a government plan unveiled in mid-November 2014. The new minimum fine would be $500, up from the $250 established in 2010. The maximum fine would hit $1,200, tripling from $400. Demerits vs. the driver's license also would increase, hitting 5 points. Young drivers who text or talk on a phone would face 30-day suspensions (first offense) and then 90 days. Transportation Minister Robert Vessey made the announcement, saying the problem is "as serious as impaired driving." Changes to the Highway Traffic Act are needed to increase the fines.
Nova Scotia is increasing fines for handheld cell phone use and texting and driving to $234 for a first offense, with penalties increasing to $579 for serial offenders. Four points will be assessed vs. the driver's license upon convictions. Current fines start at $176. "There is no call or text worth losing a life," said Transportation Minister Geoff MacLellan. "Don't take the chance. Pay attention to the road, not the phone." The changes, which go into effect Feb. 1, give Nova Scotia some of the toughest distracted driving laws in North America. The new penalties were announced Oct. 1, 2014.
The Northwest Territories has hiked fines for electronic distracted driving to $322 (including victim surcharge). "The Department of Transportation and our law enforcement partners take distracted driving very seriously and those drivers caught using restricted electronic devices will be charged accordingly," said Transportation Minister Tom Beaulieu. More than 458 drivers have been charged with distracted driving under the 2-year-old law.
Driving and talking on a cell phone ranks as the most annoying habit found on the nation's highways, a poll shows. Use of smartphones was cited by 55 percent of those licensed drivers polled by RBC Insurance. Older licensed Canadians (68 percent) were far more likely to cite electronic distracted driving than younger respondents (42 percent). The poll of 1,010 licensed drivers was conducted in late March and early April.
More than 8 out of 10 Canadians say texting while driving should be a criminal offense, a national survey reported in March 2014. Distracted driving is not currently a criminal activity in Canada, but provinces have been increasing fines, most recently Ontario. The KANETIX insurance-backed survey found putting on makeup outranked cell phone use as potential criminal activities (76 percent vs. 73 percent). Distracted driving in general should be criminalized, 6 out of 10 drivers said. More than 1,500 Canadian drivers were polled in late February and early March.
In Nunavut, the city of Iqaluit is getting behind a territorial distracted driving law. The city is proposing the Nunavut Association of Municipalities take up the issue in its October 2013 sessions. Iqaluit also discussed a separate bylaw at the local level during a City Council meeting on Sept. 24. "Pretty much across Canada, every province and territory except Nunavut has a distracted driver law," the municipal enforcement officer told the council.
About 4,500 residents of Prince Edward Island have pledged not to text & drive. The "Practice Safe Text" campaign, which ran all summer 2013, was a partnership between the province's Department of Transportation, the Canadian insurance bureau and a local radio station. "The ultimate measure of success will be if Island drivers remember to avoid texting in dangerous situations long after this campaign has ended," said Transportation minister Robert Vessey.
Nova Scotia police say distracted driving is the No. 1 cause of fatalities. As of late July, 47 fatalities have been logged in 2013. Distracted driving accounts for over a third of all traffic deaths, a RCMP inspector told CBC News. "It gets very frustrating for us to get the message out," he said.
Saskatchewan's traffic safety committee chairman says the law against use of handheld cell phones needs to include "holding" the phones as an offense. The issue dates back to an appeals court ruling in which a driver successfully argued that he was simply moving his cell phone, not using it. The traffic panel is drafting a proposal to include the more specific wording, the chairman, MLA Darryl Hickie, said in mid-July. He said it was "very frustrating" to see widespread use of handheld communications devices by drivers.
The RCMP in Saskatchewan say distracted driving has overtaken drunken driving as the leading cause of deaths on its roads. "In 2012, distracted driving became the number one cause of fatal collisions in our province," a spokesman said in July 2013. Saskatoon police wrote more than 2,000 tickets for distracted driving in the year. In the first six months of 2013, they handed out 1,245 tickets.
Distracted driving contributed to at least 57 deaths and 2,100 injuries on Saskatchewan roads in 2012, SGI reported in early January. The number of deaths was later reported as 60. The province conducted its sixth distracted driving sweep in March 2013.
About 90 percent of Canadian drivers admit to some form of distracted driving, according to a survey done for Allstate Insurance. 83 percent of them are aware they can be ticketed and fined, the survey found. Generation X drivers (born 1965-1980) were most likely to admit to distracted driving, with 95 percent saying they engaged in the practice. Baby Boomers (born 1946-1964) were close behind at 91 percent, followed by the Millennials (1981 to 1996). The online poll included electronic distracted driving as well as more routine activities such as eating and adjusting the radio. When restricted to electronic distracted driving the numbers were lower: 35 percent of both Gen X and Millennial drivers admitted to texting or taking pictures. The distracted driving poll of 2,465 adults was conducted in late May 2013.
162 people were killed in crashes in the RCMP's jurisdiction, with the overall number of deaths put at more than 173. The leading cause of deaths remains impaired driving.
At least 82 people died on Nova Scotia roads in 2012. That's up from 65 in 2011. Police say smartphone use — texting & talking — could be behind the increase.
2012 distracted driving news:
Saskatoon's traffic safety committee proposed a $500 fine for handheld cell phone use, but the plan was rejected. The total fine remained at $280.
CAA and the Traffic Injury Research Foundation hosted a distracted driving conference in Toronto on March 1. This was the first major Canadian conference of its type since 2005. Panelists said hands-free operation of cell phones remained a serious problem, despite laws that only banned handheld cell phone use.
Winnipeg Police Service has issued about 5,000 citations under the province's electronic distracted driving laws since enactment in the summer of 2010, its chief says.
Saskatchewan: In the first 18 months of the province's cell phone and texting law, almost 3,500 drivers were convicted of violations. The law became effective Jan. 1, 2010. Officials say a quarter of crashes in the province are linked to distracted driving and it is the No. 1 traffic danger. A deadly car-truck crash on Highway 14 near Grandora was being investigated as the result of a woman's cell phone use. The Langham woman and her young daughter died in the January 2012 accident.
Saskatchewan Premier Brad Wall says the province's efforts against distracted driving won't be extended to a total ban on cell phones. "This is a serious issue, but we need to be able to say at some point it's up to individuals to be careful when they drive," Wall told reporters Jan. 31.
Canadian distracted driving notes (2011):
A "Blow the Whistle" driver study found more than 1,400 distracted drivers in an hour's observation in nine Canadian cities. Toronto, Montreal, Calgary and Moncton had the highest number of people engaged in distracted behaviors during the morning rush hour. Cell phone use accounted for 15 percent of the reports, while eating and drinking had the highest count, 25 percent. The observers also included "talking to passengers" and smoking, behaviors not usually connected with distracted driving. Allstate Insurance sponsored the study, with its agents and high school students doing the observing in September. View the reports (PDF)
Texting and cell phoning behind the wheel are among the most annoying driving habits cited by Canadians, an Automobile Association poll found. Text messaging came in third, cited by 85 percent of those polled (behind road rage and cutting off other drivers). Talking on cell phones came in fifth, with 78 percent annoyed by the practice. The Canadian Automobile Association (CAA) polled 5,044 Canadians.
Saskatchewan drivers ranked distracted driving above impaired driving as a roadway danger. 94 percent cited electronic distracted driving as a major problem in the Saskatchewan Government Insurance survey taken in September.
New Brunswick's bans on text messaging and handheld cell phone use while driving took effect June 6 with no warning period. The RCMP in New Brunswick reported that about 50 tickets were written in the two weeks after the law took effect. (Read more about the New Brunswick texting & cell phone ban.)
The Northwest Territory's legislators approved regulations against electronic distracted driving in August, amending the Motor Vehicles Act. The new driving rules take effect Jan. 1, 2012. They will ban use of handheld electronic devices while behind the wheel, with a fine of $100 plus 3 demerits.
On Prince Edward Island, police issued issued 113 citations for use of hand-held electronic communication devices in the law's first year and a half, the Department of Transportation said May 19. "Too many Islanders continue to ignore the law and risk," Transportation minister Ron MacKinley said.
The MLA for Yellowknife Centre is among a handful of legislators who had been pushing for a distracted driving law in the Northwest Territory. "I'm starting to wonder that perhaps maybe the (minister of Transportation) is waiting until cell phones become obsolete," Robert Hawkins quipped in October 2010. The minister, Michael McLeod, previously said NWT distracted driving laws were not needed because many areas don't have cell phone coverage.
The Yukon ban on drivers' talking and texting via handheld cell phones and "similar electronic devices" went into effect April 1, 2011, with no grace period. Fines up to $250 with a possible 3 points against the driver's license. Violators in the territory's graduated driver's license program will have to begin again.
During the debate on the Yukon bans, Liberal MLA Darius Elias told lawmakers: "I don't want the Yukon to be the last jurisdiction in Canada to protect its citizens in this way."
About 87 percent of Yukoners approved of a the ban against use of hand-held cell phones while driving, transportation officials said just before the vote was taken. The study of 1,600 drivers found that 94 percent wanted other hand-held electronic devices devices outlawed as well.
More distracted driving notes (background):
In Saskatchewan in 2010, there were about 8,500 collisions linked to distracted driving, with 60 deaths and about 2,300 injuries.
Total ban on cell phones: The Canadian Automobile Association is convinced that driving while using a hands-free cell phone is no safer than driving with a handheld cell phone. It's pushing the provincial governments to expand their bans.
Cell phone poll: Canadians remain split over the need to outlaw cell phone use while driving, with about half of those polled supporting outright bans. Forty-two percent were opposed. A clear majority (67%) told pollsters that drivers wouldn't obey cell phone bans, while half said police wouldn't enforce the laws anyway. Older respondents (58%) wanted bans on all types of cell phone use by drivers, while younger people generally were not supportive (28%). The poll of 1,007 adults was taken online in late October 2009 by TNS Canadian Facts.
Saskatchewan's ban on text messaging and use of handheld cell phones took effect Jan. 1, 2010. June Draude, minister for Saskatchewan Government Insurance, introduced the legislation Nov. 12 and it passed a final reading on Nov. 25. New drivers also will be prohibited from any cell phone use. Violators are to be fined $280 and will receive four demerit points.
Regina, Saskatchewan, police say they wrote almost 500 tickets for cell phone use in 2010. 31 warnings were handed out as well.
Prince Edward Island's law against driving while using handheld electronic devices went into effect Jan. 23, 2010. Fines range from $250 to $400 plus 3 points against license.
Manitoba's ban on drivers' use of hand-held cell phones and texting devices went into effect July 15, 2010. The fine is $200.
A Saskatchewan poll taken in September 2009 indicated that 60 percent of residents "strongly support" bans on cell phone use and text messaging by drivers. … Saskatoon's police chief has called for cell phoning and texting to be outlawed for motorists.
The market research company Angus Reid says 88 percent of Canadians surveyed were supportive of a ban on use of hand-held cell phones by drivers. 77 percent said this prohibition would make the country's roads and highways much safer.
Respondents in Atlantic Canada (94%) and Quebec (90%) hold the highest level of support for the cell phone ban, along with women (89%), Canadians over the age of 55 (92%) and university graduates (89%), Angus Reid said.
Editorials, opinion:
Alberta: "For some reason — some suggest it's fear of sliding further down the political popularity poll — the Stelmach government keeps dangling the carrot (of distracted driving laws), and then yanking it away. … Alberta … is set to become Canada's traffic-safety donkey once again." Michael Platt in the Calgary Sun (Jan. 19, 2010)
"The (Prince Edward Island) government is apparently ready to reintroduce legislation calling for a ban on talking and texting on hand-held cellphones while driving. It's about time. … The sooner the province can introduce legislation, the sooner it can be passed and brought into law. Let's just get it done. Motorists who like their phones may grumble at first, but surely they will adjust." — The Guardian (Sept. 18, 2009)