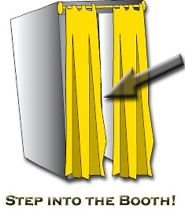 (Originally posted May 2009) The voters of Bowling Green, Ohio, have spoken on mobile phones and driving — kind of.
The city of about 30,000 decided to put to voters the issue of whether to ban handheld cell phone use by motorists. On Tuesday, 56 percent voted no, killing the plan.
"Fifty six percent of people aren't against a ban, they are just against a local ban," the legislation's sponsor, Robert McOmber said.
But there's more. Turns out the ballot didn't actually state what a vote either way would accomplish.
Here's the ballot text: "An ordinance proposing to create and adopt Section 73.13 of the codified ordinances of the City of Bowling Green, Ohio, relating to use of mobile telephones while driving."
The presiding judge of precinct 101 told BG News: "I think (for the cell phone ban) the wording of the issue was very confusing for people," she said. "It only says the word mobile phone once, and doesn't say whether the number of the issue will pass it or not."
Perhaps the state should handle the Ohio cell phone debate.