Last updated: December 18, 2017
Citations for electronic distracted driving are running at a record pace in Western Australia. Slightly more than 9,000 mobile phone fines were assessed in the first six months of 2017, up more than a third than the same period a year ago. The crackdown has generated $3.6 million in revenue, according to police figures obtained by the Sunday Times. "Mobile phone use while driving is a problem that is not going to go away," said Road Safety Minister Michelle Roberts.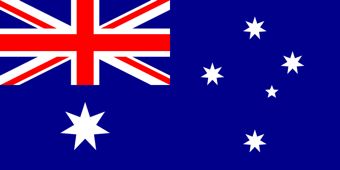 Almost half of Queensland drivers admit to picking up their ringing mobile phones while driving, according to a university study. About 45 percent told researchers that they located, held and answered a ringing phone while driving, compared with 28 per cent who utilized a handheld device. About half said engaging in a mobile phone call was safer than texting & driving. The distracted driving study found a mismatch in "risk perception" as a major concern for roadway safety. Novice drivers were more likely to use their mobiles while driving, the Centre for Accident Research and Road Safety Queensland found.
Distracted drivers in Canberra paid almost $600,000 in fines for mobile phone use over a recent 12-month period. Australian Capital Territory police reported 1,257 drivers were fined and assessed points vs. their licenses in the period ending April 2017. ACT penalties for using social media while driving are set at $511 or four demerit points as of Sept. 1, 2016. The existing fine for using a handheld cell phone remains at $416/three demerit points. The four demerit points for using social media such as Facebook means novice drivers will see their licenses pulled for the offense.
A senior Australian minister has been shamed by a citizen for using her handheld smartphone while driving a campaign vehicle. Foreign Affairs Minister Julie Bishop was photographed doing the deed in late June 2016 in central Perth. "Everyone should comply with the law and I will ensure this does not happen again," she later said in a statement. Violations bring a $400 fine and three demerit points in Western Australia. The witness said he watched her swiping her screen and otherwise using her smartphone for at least two minutes while in slow-moving traffic. Local media published the photographic evidence. Labor leader Bill Shorten was busted for texting in early 2016 in Melbourne.
The University of Newcastle warns staffers not to walk distracted. An email sent in late November tells of "a number of university staff" injured while using their smartphones as pedestrians. "You're not in full control with the action of walking," the university cautioned. Bemused staffers told reporters they thought students were more likely to be injured whilst walking distracted.
In Queensland, the government is following through with its crackdown on repeat offenders of the state's distracted driving laws. The changes come in response to an increase in traffic deaths. Serial offenders of the mobile phone restrictions will face double demerits under the new Road Safety Strategy and Action Plan unveiled Aug. 24. The current fine for mobile phone use is $341 and comes with 3 points vs. the driver's license. Minister for Police, Fire and Emergency Services Jo-Ann Miller said there was "a collective determination to turn these terrible (fatality) statistics around" during an April conference at Parliament House. Safety advocates say distracted driving is becoming the No. 1 killer of Queenslanders on the highways.
In South Australia, 63 percent of drivers reportedly want tougher penalties for motorists who use mobile phones, and 43 percent want a total ban on use of the wireless devices, a new survey shows. The state government reportedly is considering hiking the demerit points vs. the driver's license for electronic distracted driving. The current penalties are $368 and 3 demerit points. More than 120,000 distracted driving tickets are handed out in Australia each year, the Volvo Driver Safety Index reported in mid-May. Seven deaths in South Australia were blamed on mobile use in 2014.
New Zealand's distracted drivers paid about $1.6 million in fines in 2014, with 21,538 tickets handed out, according to numbers released in April 2015. That's up significantly from 2013, when just under 14,000 drivers were cited for texting, using handheld cell phones or using the Internet. In the capital city of Wellington, the number of infractions nearly doubled, police say. The Automobile Association says about 15 percent of New Zealand drivers admit to using cell phones.
Texting and talking on mobile phones remain among the biggest distractions cited by New Zealand drivers, a survey shows. 84 percent of drivers told Drivers Index researchers that texting while behind the wheel was distracting. "Despite being illegal, texting remains the top driver distraction for the fourth consecutive year," Amelia Macandrew of sponsor AA Insurance said. About half of respondents between ages 18 and 24 said they texted while driving. Talking on a mobile without a hands-free attachment ranked third in the distractions survey released in November 2014, while reading was tied for No. 1 with texting & driving.
West Australian distracted drivers won't be cheering news that they'll face double demerit points during holiday seasons. Road Safety Minister Liza Harvey confirmed the plan in early April. Drivers convicted of using handheld cell phones will receive 6 points vs. their licenses. The fine of $250 remains the same. The change goes into effect for Easter. "(People) are totally fed up with seeing the crashes and seeing the distraction of drivers with mobile phones," Harvey said April 3.
West Australian police used unmarked motorcycles and helmet-cams to bust 1,379 drivers for use of wireless communications devices in December and January. Violators were subject to three demerit points and fines of $250. "People are so engrossed in what they're doing, they don't see the motorcycle there," Police Commissioner Karl O'Callaghan told a radio station. Police then floated the idea of holiday double demerit point penalties applying to distracted driving.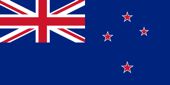 In New Zealand, police wrote 13,518 tickets in 2013 for cell phone-related traffic offenses. The Ministry of Transport said 21 deaths and 175 serious injuries resulted from driver distraction that year.
In Victoria, drivers who violate the state's electronic distracted driving law now will be hit with a $433 fine and 4 demerit points. Before Nov. 25, 2013, the fine was $289 with 3 points vs. the driver's license. The total ban on cell phone use by novice drivers has been extended to the fourth year of the license (P1 & P2). Video display units such as DVD players and laptops will bring the same fines under the new get-tough Victoria distracted driving law. "We want to see using mobiles while driving become as unacceptable as drink driving now is," said Minister for Roads Terry Mulder.
Victoria Police say drivers in cities such as Melbourne and Yarra are getting the most tickets. "I find it remarkable that so many people think they are above the law and that they are somehow immune to the risks caused by distraction," said Victoria Police assistant commissioner Robert Hill. Minister Mulder agreed: "The message clearly isn't getting through."
South Australia's Operation Distraction crackdown of summer 2013 yielded almost 2,900 tickets for handheld cell phone use. The sweep — which focused on cell phone use and seat belt safety — ran through the months of July and August 2013. About 1,300 motorists were cited for mobile phone use in July while another 1,572 received tickets for talking & driving in August. More than 50 of those ticketed in July were drivers with restricted P-plates, the Herald Sun reported. Overall during the operation, more than 5,000 drivers were cited. The fine for using a mobile phone while driving is $300, plus a $60 victims fund levy and and 3 points against the license.
About a third of South Australians text & drive, a survey suggests. The Newspoll survey of more than 600 drivers found that 35 percent had sent a text while behind the wheel in the past year. The survey was conducted in summer 2013. A nationwide 2013 survey found that texting & driving is on the rise, with half of the 3,700 drivers saying they were distracted by texting at some point.
Almost 43,000 tickets for distracted driving were handed out in 2012, the New South Wales government says. In a bid to cut down on the number, the government is rolling out a public-safety campaign called "Get Your Hands Off It." There's a music video spoof, featuring a large bearded man who text messages his way into the afterlife. "A cheeky little text, well it never hurt," the man sings before crashing into a wall of bricks. Telstra, Optus, Virgin Mobile and Vodafone are backing the PSA campaign, which is to incorporate outdoor signs, TV, online and social media. (View the distracted driving video.) Some viewers will recall the Victoria government's "Don't Be a Dickhead" campaign of 2010.
New South Wales has issued a new set of road rules that "simplify and clarify" policy regarding drivers' use of cell phones and related devices. The law now states that drivers cannot touch cell phones unless they are fixed and mounted. Holding a phone while talking already is prohibited under NSW law.
The road-rule rewrite went into effect Nov. 1, 2012. Drivers may not "touch or manipulate" their cell phones. Use is permissible if the phone is secured in a fixed mounting. The government's NSW road rules brochure (PDF) emphasizes that a driver "MUST NOT HOLD a phone" other than to "pass the phone to a passenger."
Novice and provisional (P1) drivers may not use cell phones, regardless of whether they're equipped for hands-free operation.
"The best thing to do is stay off your phone," Centre for Road Safety general manager Marg Prendergast said.
Penalties for distracted driving violations in New South Wales are $298 and 3 demerit points. For violations in a school zone, punishment increases to $397 and 4 points.
Other prohibitions include texting, video messaging, chatting, emailing and use of GPS devices that are not in a manufactured fixed mounting.
The National Road Safety Council weighed in on the distracted driving laws in August 2012. The panel called for drivers up to age 25 to be prohibited from use of all mobile phones. Citing an "epidemic" of distracted driving, the advisory panel called on the O'Farrell government to expand the current ban on cell phone use by drivers with learner's permits to all young drivers. In its report, the panel also recommended use of technologies that block cell phone signals in moving vehicles.
More than 16,000 New Zealand drivers were fined for illegal use of handheld cell phones in the first two years of the distracted driving law that went into effect in November 2009.
In Waikato region, New Zealand, about 650 drivers have been cited for violating the handheld cell phone law that went into effect in November 2009. Tickets run $80(NZ) plus 20 demerits. Police say the number of north island violations increased significantly in the past year.
New South Wales drivers have paid more than $13 million(AUS) in cell phone fines over the past 12 months, an insurance industry study reported in August 2011. More than 50,000 drivers were ticketed. Young adults were more than six times more likely to be distracted by a text message than older drivers, the Bingle insurance study found. Fines are $265 with 3 points against the driver's license.
A New Zealand police officer has been cleared in the death of a teenager whom the constable hit and killed 23 seconds after receiving a text message. An investigation into the midnight accident ruled that Constable Jamie Anderson had no way of avoiding pedestrian Rawiri Wilson because the officer's headlights were on low-beam. Anderson admitted he text messaged "whenever I felt like it" while on duty. Investigators agreed with the coroner, who said there remained an "aura" of suspicion that the officer was reading the text when he hit the teen on a rural highway in the summer of 2009. It was legal to drive and use a cell phone at the time.
New Zealand's national police say 8,402 cell phone citations were issued between January and March 2011. New Zealand's ban on text messaging and using handheld cell phones while driving went into effect Nov. 1, 2009. Use of cell phones with hands-free devices is permitted. Fines are $80 and include 20 demerit points. (More New Zealand information below.)
Drivers in Australia's Capital Territory are now banned from holding cell phones, text messaging and emailing. The rules went into effect in mid-September 2010. Hands-free phoning is allowed, but not if the phone touches the driver's body. Fines are set at $271 (Aus) with three demerit points.
Between Nov. 1, 2009, and Dec. 9, 2010, 182 crashes in New Zealand were caused by cell phoning drivers. Five people died and a dozen of the crashes resulted in serious injuries. The numbers were slightly lower than those recorded the year before. The New Zealand Herald reports that drivers are "flouting the ban." Transport Minister Steven Joyce said in January 2011 that the distracted driving law was never expected to be "an immediate silver bullet."
"There are a lot of other distractions while driving but hand-held mobile phone use has grown to become a significant problem," Transport Minister Joyce said. The New Zealand Herald reported there 482 cell phone-related injury crashes and 25 fatal accidents between 2003 and 2008. The government has agreed to allow use of mobile phones as GPS devices while driving.