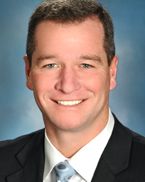 Illinois drivers will have to put down their cell phones come Jan. 1.
Gov. Pat Quinn signed into law an Illinois ban on use of handheld mobile devices while driving. The state already prohibits text messaging while driving.
Fines range from $75 (first offense) to $150.
"Too many Illinois families have suffered because of accidents that could have been prevented," Quinn said after the signing.
The governor's approval of Aug. 16, which was expected, is another victory in the distracted driving arena for state Rep. John D'Amico, longtime leader of the Transportation Committee (pictured).
D'Amico pushed through the state's current battery of distracted driving laws, including the ban on wireless device use by teen drivers. His plan to bar texting & driving was approved in 2009.
D'Amico, D-Chicago, was able to get a similar handheld cell phone bill through the House in 2012, but that legislation petered out in the Senate.
When asked why it took so long to push through a cell phone law, D'Amico told Hands Free Info: "We had to educate people about the dangers of distracted driving. To this day, there still are some who won't accept that using a cell phone behind the wheel can be fatal. Hopefully, this law will bring increased attention to the issue."
The first offense would not be classified as a moving offense, meaning it could not be used to raise auto insurance premiums, under a change made by the Senate. D'Amico wanted moving-violation status for all offenses, but agreed to the amendment. "I believe this law will become an important tool in making our roadways safer," he said.
House Bill 2417 was approved by the House in a 64-46 vote March 1. The Senate agreed in a 34-20 vote of May 23. The handheld cell phone legislation was sent to the governor's desk May 28, where it sat for most of the summer.
D'Amico has said he hopes the state law ends the confusion brought by the state's crazy quilt of local ordinances: "You go from town to town, and you don't know what the law is."
Chicago was among the first major U.S. cities to enact a distracted driving ordinance.
The new state law allows hands-free operation of mobile devices, single-button activation of cell phones and use of two-way radios.
Fines for first offenses are set at $75. For subsequent violations the fines are $100, $125 and $150.
Criticisms of the D'Amico plan included charges that it focuses on electronic distracted driving but ignores other real-life distractions such as eating, and wrangling pets and children.
D'Amico, currently vice chairman of the House Transportation Committee, says he'd like to see a total ban on cell phone use while driving, but notes the General Assembly would never go along.
Read about the history of Illinois distracted driving laws.