The number of distracted driving deaths slipped in 2016, bucking the trend in a year that saw overall fatalities rise 5.6 percent, federal officials report.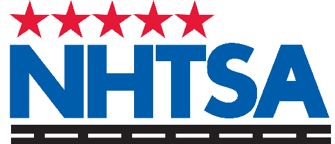 The overall number of deaths linked to distracted driving was 3,450, according to the U.S. Department of Transportation. That compares with 3,526 in 2015. The decrease was 2.2 percent for "distraction-affected crashes," the DOT said.
Deaths related to other reckless behaviors — including speeding, alcohol impairment and not wearing seat belts — continued to increase, the DOT's National Highway Traffic Safety Administration said Oct. 6.
Data from all 50 states and the District of Columbia showed 37,461 traffic-related deaths in 2016. The fatality rate of 1.18 deaths per vehicle miles traveled was up 2.6 percent. The overall death rate represents a nine-year high and a reversal of the downward trend seen earlier in the decade.
Pedestrian and motorcyclist deaths accounted for more than a third of the year-to-year increase, the NHTSA said. Pedestrian deaths were up 9 percent and motorcyclist deaths rose 5.1 percent. Bicyclist deaths increased by 1.3 percent.
Alcohol-related fatalities were up slightly, accounting for 28 percent of 2016 fatalities.
Except for January, August and December, every month saw an increase in fatalities from 2015 to 2016, the NHTSA data showed.
Several states saw new or upgraded distracted driving laws take effect in 2016, including Pennsylvania, Delaware, Louisiana and Wisconsin. Oklahoma's texting law saw its first full year in 2016. The state credited the law with a reduction seen in total crashes linked to distractions, injury and non-injury crashes, and in fatalities.
> Read "2016 Fatal Motor Vehicle Crashes: Overview" (PDF)