Rhode Island is joining three of its New England neighbors by adopting a ban on handheld cell phone use.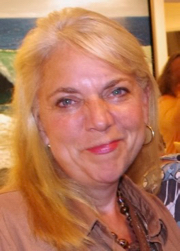 Gov. Gina Raimondo approved state Sen. Susan Sosnowski's distracted driving measure July 10 after it cleared the General Assembly at the end of June. Sosnowski, left, has been trying to get a handheld cell phone ban through the legislature for a decade.
The cell phone law takes effect June 1, 2018.
The law allows first-time violators a suspension of the $100 (maximum) fine if they show proof of acquiring a hands-free accessory. Serial offenses appear to draw only $100 fines.
Rhode Island currently prohibits texting while driving but not cell phone use by adult motorists. With the hands-free law, Rhode Island joins neighboring states Connecticut, Vermont and New Hampshire. Massachusetts does not, but a handheld cell phone bill cleared its Senate at the end of June.
The Rhode Island law specifically prohibits use of a "handheld personal wireless communication device." Holding the device in the "immediate proximity of the operator's ear while (the) vehicle is in motion" is deemed to be an offense.
Driving the bill in the House was Rep. Kathleen Fogarty. It cleared the General Assembly as S 175 (substitute A).
A similar act was vetoed by former Gov. Lincoln Almond in 2001, who at the time downplayed the emerging threat from portable electronics. That would have created one of the nation's earliest cell phoning while driving laws.
Veteran lawmaker Sosnowski said after the 2017 bill's passage: "With each change in technology, it becomes our duty as lawmakers and protectors of our constituency to ensure that we make the appropriate adjustments to our statutes." She added: "It's important not to forget that every time we step into a vehicle, we are taking our lives and the lives of others into our own hands."
Drivers under the age of 18 and school bus drivers currently are prohibited from using cell phones in Rhode Island.
> Read more about Rhode Island's distracted driving laws.