Responding to the tremendous growth of vehicle-based Internet use, General Motors has added a $20 unlimited data plan to most of its vehicles.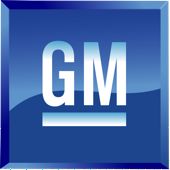 Owners of GM vehicles equipped with the OnStar 4G LTE Wi-Fi hotspot as of today have access to the $20-a-month prepaid plan.
The move dramatizes the extent to which vehicles are being seen as living rooms on wheels. The automaker billed the hotspot service as providing "endless entertainment on the go."
GM says Chevy owners gobbled up more than 4 million gigabytes of data last year. More than 3 million vehicles have access to the hotspot service.
GM said Chevrolet customers used nearly 200 percent more OnStar 4G LTE data in their vehicles compared with 2015. "In the second half of 2016, Chevy owners used almost as much data as they had the previous 24 months since OnStar 4G LTE launched," GM said in a press release.
Chevrolet owners and their passengers streamed the equivalent of more than 17.5 million hours of video in 2016.
"We have contractors bidding jobs in their Silverados, families streaming movies in their Suburbans and Malibus, and everyone tapping into the cloud for music," said Alan Batey, president of GM North America.
"With the most affordable unlimited 4G LTE data plan in the auto industry, the widest availability of Apple CarPlay and Android Auto and new connected services like OnStar AtYourService, our momentum can only grow."
While the move would seem to enable more distracted driving, the plan competes with smartphone service providers who increasingly offer unlimited data plans. OnStar is partnered with AT&T.
OnStar promotes its services as "letting your passengers connect to the apps and info they want." Promotional materials are careful not to show drivers using wireless communications devices. Up to seven of these devices can be connected.
GM unit Chevrolet said it sold more than 3.1 million OnStar 4G LTE-connected vehicles since June 2014 and has more vehicles on the road equipped with 4G LTE than any other automaker.
OnStar's previous rate ran from $10 a month for 1 gigabyte of data to 10 gigs for $40.
While the primary use of the service would be while the vehicle is in motion, the hotspots also typically operate about 50 away.
One popular use for the vehicle data is streaming video for passengers' use, often bored children. Some states require that video screens be placed out of the driver's sight lines.