New York legislation envisions roadside electronic scans for cell phones possessed by drivers involved in wrecks.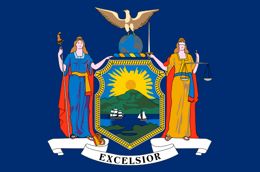 "Field tests" under the proposed "Evan's Law" would seek to determine whether the cell phone was used at the time of the crash, but the scanning technology would not provide police with access to user content on the device.
Israeli firm Cellebrite reportedly is developing the scanning technology, dubbed the "textalyzer."
The distracted driving legislation, from Assembly member Felix Ortiz and state Sen. Terrence Murphy, calls for application of "implied consent" by all drivers.
Those who refuse to surrender their cell phones would have their licenses suspended and face court orders to turn over the electronic devices. (The process would be similar to those widely used in the U.S. for suspected drunken drivers.)
The proposal comes as New York state officials have cited an 840 percent increase in tickets for texting since 2011. At the same time, citations for cell phone use have continued to decline.
"Evan's Law" is named for Westchester County college student Evan Liberman, who died in a 2011 wreck linked to cell phone use. His family reportedly is working with the Israeli company Cellebrite to develop the technology. Cellebrite has been linked to FBI efforts to crack the iPhones of the Southern California terrorists.
New York state has one of the nation's most fully developed sets of distracted driving laws, with current Gov. Andrew Cuomo making enforcement a priority during his administration.