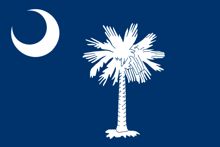 South Carolina drivers who text while driving now can be stopped and cited for the distracted driving offense, as the new law's six-month warning period has elapsed.
Tickets range from $25 (first offense) to $50 (subsequent). Distracted drivers will not see points vs. their licenses for infractions, meaning insurance rates will not increase for violators.
Enforcement is primary, meaning police are empowered to stop and cite drivers who are texting for that reason alone.
The South Carolina texting & driving law does not affect use of cell phones for making calls. Drivers will be able to use the GPS functions of their hand-held devices. Police would not be allowed to "seize, search, view, or require the forfeiture" of a wireless electronic communication device involved in a violation.
State Sen. Vincent Sheheen, who authored the original Senate bill that was transformed into the final distracted driving legislation, said the law "will save more lives than any other action by state government in years." Sheeheen's success with the texting law didn't translate to the ballot box, as the Democrat's 2014 bid for the governor's office ended in disappointment. The Republican incumbent, Nikki Haley, signed the texting measure into law in June.
The new law replaces the state's crazy quilt of local laws restricting distracted driving.
South Carolina is one of the handful of states without a texting ban affecting all drivers.
The fines are relatively low compared with most texting penalties around the nation, but architects of the final plan said they preferred "a carrot" to "a stick," and felt most motorists would comply with the law because it's the law. The long-debated texting & driving plan cleared the legislature June 4, barely making the session's deadline.
Read more about South Carolina distracted driving laws.