The year 2013 saw plenty of action on the distracted driving front — from the legislatures to the courts to the streets. The year started with a bang as the nation's No. 1 fighter of distracted driving stepped down. Here's a look back: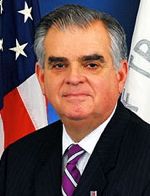 LaHood says he's leaving (Jan. 29): U.S. Department of Transportation chief Ray LaHood confirms he's stepping down from his Cabinet-level post. The move, while expected, was widely seen as a blow to the fight against distracted driving at the national level. LaHood, left, detailed a string of DOT achievements during his tenure, beginning with the efforts to curtail distracted driving: "We have put safety front and center with the Distracted Driving Initiative."
U.S. drivers most distracted (March): U.S. drivers are far more likely than Europeans to drive while distracted by wireless communications devices such as cell phones, a trans-Atlantic study finds. Almost 70 percent of U.S. drivers said they'd used a cell phone in the past 30 days, compared with 21 percent in the U.K. The closest nation to the U.S. was Portugal, with 60 percent of drivers admitting to the practice.
Google Glass enters the fray (March 22): A West Virginia legislator pre-emptively tries to ban the use of Google computer glasses while driving. "Google Glass" was not yet on the market, but Delegate Gary Howell proposed the law because they "project visual information into the field of vision of the wearer." The bill went nowhere. By year's end, however, a California woman had been ticketed for driving while using the gear. (Update: The Google Glass wearer was acquitted in mid-January.)
DOT "guides" automakers (April 23): The U.S. Department of Transportation issues the final version of its "common sense" guidelines for vehicles' built-in communications, entertainment and navigation devices. The guidelines, which are "non-binding" and voluntary, seek to rein in excessively distracting devices in passenger vehicles. The DOT had been criticized for overlooking electronic distractions being installed by automakers while focusing on the public.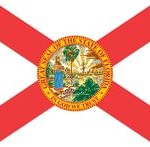 Florida on road to texting law (May 2): The Sunshine State finally sets aside concerns over "personal liberties" and produces a ban on texting while driving. The bill sent to the governor calls only for secondary enforcement of the law, ensuring that the distracted driving debate will continue in 2014. The law takes effect Oct. 1, the same day a bill is prefiled seeking primary enforcement. Florida's 2013 statute leaves Texas as the last major state without a texting law.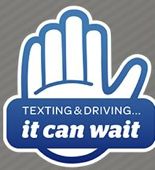 Carrying the message (May 15): AT&T's "It Can Wait" campaign against texting & driving gets support from some unlikely allies — rival wireless carriers Verizon, Sprint and T-Mobile. The safety ad campaign will deploy its new resources throughout the summer, which AT&T and AAA call "the 100 deadliest days on the roads for teen drivers."
Hawaii the 40th state (May 22): The state of Hawaii outlaws text messaging and the use of handheld cell phones while driving, in a move that's partly symbolic and mostly practical. Distracted driving has been illegal throughout Hawaii for several years, thanks to bans enacted on each of the state's islands. It becomes the 40th state to ban texting, and the 11th to outlaw handheld cell phone use.
Illinois hangs up on cell phone driving (May 29): Illinois' General Assembly agrees to ban use of handheld wireless devices while driving. The measure rewrites Illinois' texting & driving law to add cell phones and other wireless devices. It also provides uniformity for drivers baffled by the state's crazy-quilt of local distracted driving laws. The cell phone ban takes effect Jan. 1, 2014.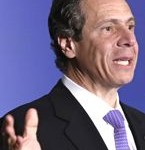 N.Y. drivers get the points (June 1): New York again strengthens its penalties for text messaging and driving. Gov. Andrew Cuomo, left, also pushes through the legislature enhanced penalties for young drivers who ignore the texting law. "It's amazing how chronic and prevalent this activity is," Cuomo says. Effective immediately, DMV demerits against a texting offender's license increase from 3 to 5 points.
Even tougher in New Jersey (June 27): New Jersey's offensive against distracted driving continues, as its governor signs into law significant increases in fines for those who text & drive or use handheld cell phones. Sponsor state Sen. Richard Codey greeted the news with tough talk: "Watch out New Jersey drivers, we're coming after you if you text and drive. If you do it we're going to get you." The new fines are to begin in summer 2014.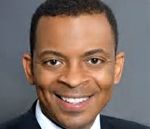 New DOT chief (July 2): Anthony Foxx is sworn in as secretary of Transportation, replacing Ray LaHood. At a Senate hearing, he saus the war on distracted driving would go on, as LaHood had "baked that into the DNA" at the DOT. Foxx remains silent on the issue until almost year's end, however.
Doubling up in Oregon (July 8): Oregon lawmakers vote to increase fines for texting and using handheld mobile phones while driving to as much as $500. The fines, and increased points vs. first offender's licenses, go into effect Jan. 1, 2014.
Fines up in New York (July 27): New York's fines for electronic distracted driving increase, as part of the state's multi-pronged attack on drivers who text message and use handheld cell phones. Fines max out at $400 for serial offenders. The tougher fines come as part of the 2013-14 state budget.
Executive action in Kentucky (Aug. 7): Saying the danger was too great to wait, Gov. Steve Beshear has orders a three-point penalty for the offense of texting while driving in Kentucky. A plan to stiffen distracted driving punishments failed in the legislature.

Texting liability for non-drivers (August): A person who distracts a driver by sending him a text message conceivably could be held liable for injuries or deaths that result, a New Jersey appeals court rules. The case draws national headlines, even though the defendant isn't found liable. The civil case was brought by motorcyclists Linda and David Kubert, who each lost a left leg in a distracted driving crash in Mine Hill Township in 2009. A state lawmaker promptly files a bill that would override the ruling.
Deaths fall but injuries rise (Nov. 14): The National Highway Traffic Safety Administration says 3,328 people died in distracted driving crashes last year, down slightly from 2011's 3,360 fatalities. About 421,000 injuries occurred in 2012, a 9 percent increase from the previous year. The NHTSA says it is "just beginning to identify distraction-related accidents," so the totals of death and injuries undoubtedly are higher.
Foxx meets with activists (Dec. 9): DOT chief Anthony Foxx makes his first move in the war on distracted driving. The U.S. secretary of Transportation has been largely silent on the issue since his confirmation hearings, a stark contrast to his predecessor, who was for many the face of the national effort against distracted driving. Foxx met Dec. 9 with an unspecified group of "leaders from nearly two dozen organizations" seeking to end distracted driving.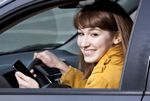 Bad rap for teen drivers (Dec. 13): Evidence continues to suggest thirtysomethings are by far the worst offenders when it comes to distracted driving. When asked by researchers about their cell phone use in the past month, 43 percent of adults ages 25-39 said they engaged in calls "fairly often" or regularly while driving, compared with only 20 percent of teenagers.