Deadly distractions won't be tolerated in Maryland.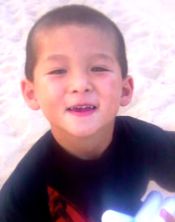 The state's governor signed "Jake's Law" on April 14, bringing closure of a kind to the family of a 5-year-old who died in a 2011 distracted driving crash.
The law, which takes effect Oct. 1, means distracted drivers who kill or seriously injure others through their negligence are faced with a year's incarceration and a $5,000 fine. In addition, 12 points will be assessed vs. the driver's license.
The driver who slammed into the family car and killed Jake Owen was fined $1,000, convicted of a pair of traffic offenses. He was using his cell phone and going more than 60 mph without hitting the brakes.
Jake's parents and siblings watched Gov. Martin O'Malley sign the legislation into law.
Owen's mother, Susan, calls electronic device use "the new drunk driving."
"No call or text is is more important than someone's life," she says.
More than six months ago, Maryland made electronic distracted driving a primary offense, allowing police to stop and cite offenders. Previously, they needed to witness another violation to issue a ticket. Almost 15,000 drivers were cited for texting or handheld cell phone use since Oct. 1, the District Court of Maryland said.
The Senate and House sent Jake's Law (as House Bill 1212) to the governor April 7. He signed it a week later. The legislation was the result of a conference committee, brought in to resolve differences between the House and Senate versions.
Lawmakers struggled with provisions that required suspected violators to surrender cell phone data to police. The American Civil Liberties Union protested that language, and it was removed from the Act. The ACLU opposed the clause that would require drivers in serious accidents to provide police with their phone numbers, service provider identity and email accounts.
Delegate Luke Clippinger, author of the law, is a neighbor of the family who lost their 5-year-old to a distracted driver.
"If you're in your car and … you're paying no attention to what's going on around you because you've got the time to text or Facebook, and you take somebody's life or cause bodily harm, there should be a criminal penalty," the legislator said.