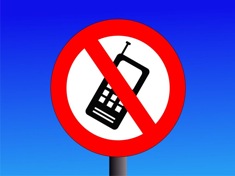 Wisconsin's governor signed into law a ban on texting while driving, making it the 25th state to outlaw the practice.
Jim Doyle joined a growing line of governors who enacted distracted driving laws this legislative season. Right before him was Michigan Gov. Jennifer Granholm, whose texting-ban signing ceremony was broadcast live on "The Oprah Winfrey Show."
Wisconsin's new distracted driving law (from Assembly Bill 496) provides for fines ranging from $20 to $400. The offense is targeted for primary enforcement, which means law office can stop violators for that reason alone.
Enforcement begins Dec. 1.
"For far too long, inattentive driving has been a serious problem in Wisconsin and across the country," Gov. Doyle said after the April 5 signing. "This bill is an important step to make our roads safer and save lives."
AAA chief Robert Darbelnet praised the new distracted driving law, while noting that half the states are in the no-texting camp: "Last year, 12 states enacted text messaging bans for all drivers and we anticipate that several more states will act against this dangerous source of driver distraction this year," he said.
Six states have enacted driving while texting prohibitions this year.
Wisconsin's distracted driving bill was introduced in October, and actively worked throughout the legislative season by the state's Senate and Assembly. The Senate signed off on the bill April 13. Final approval came in the Assembly on May 4 and the governor signed it the next day.
Doyle has enacted several key pieces of driver safety legislation on his watch.
Wisconsin has no limits on the use of mobile phones while driving.