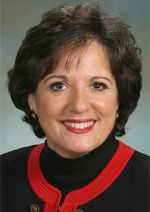 One of 2010's fiercest legislative battles over distracted driving raged in Washington — a state that already has banned handheld cell phone use and texting by drivers.
Gov. Chris Gregoire signed the distracted driving legislation on March 26, clearing the way for enforcement to begin June 10.
"To those who have said to me that it's no different than having a cup of coffee, the coffee doesn't talk back to me," Gregoire said at the signing. "Coffee doesn't have anything to say to me. A cell phone does," she said.
(This story has been updated twice.)
On March 11, the civil war ended as the House agreed with the Senate that the state's bans on text messaging and handheld cell phone use should be toughened. The plan now goes to the governor, who has indicated he would sign it.
"I've fought for this for 10 years, and sometimes I thought this day would never come," said Sen. Tracey Eide, the bill's sponsor. "Maybe now people will pay attention to their driving instead of their conversations."
Eide, D-Federal Way, led the Senate on March 6 in rejecting the House's attempt to water down her legislation that would elevate distracted driving offenses to "primary enforcement."
The day before, the Seattle Times called representatives "a House of wimps," adding: "this gutless group failed to approve meaningful legislation to combat this dangerous practice."
Rep. Dan Roach, R-Bonney Lake, has been called out by several newspapers for his efforts to derail tougher distracted driving laws.
Meanwhile, in Iowa, the House and Senate have gone down different roads as well. The House approved a ban on text messaging for all drivers several weeks ago — and the Senate concurred — but on Monday representatives downshifted the legislation into a prohibition of handheld electronics devices that only applies to teen drivers.
(background below — material above updated on March 12.)
The Washington state standoff could continue if the House again sends watered-down legislation back to the Senate. The issue also could go to a joint committee that would seek some kind of compromise — although there is no obvious middle ground between the two types of enforcement.
"It is a long way from being done," Eide told the Seattle TImes.
Secondary enforcement is a common way of weakening legislation designed to halt texting and cell phoning while behind the wheel. It's been used across the nation for compromise bills and for amendments tacked onto stronger bills. While primary enforcement empowers law officers to stop and cite offenders as they would for most moving violations, secondary enforcement means police need another reason to stop offenders before issuing the ticket.
The state Senate voted Feb. 5 to toughen Washington's law against texting and the use of handheld cell phones by targeting violators with primary (full) enforcement.
The House agreed with most of the bill, but on March 3 rejected its call for primary enforcement for adult cell phone violations.
The Senate then rejected the House changes in a Saturday session, on March 6.