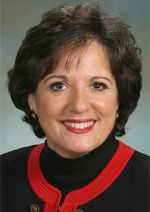 The state of Washington already said no to text messaging while driving. Now it's shouting.
The state Senate voted Feb. 5 to toughen Washington's law against texting and the use of handheld cell phones
by targeting violators with primary (full) enforcement.
Update: The House agreed with most of the bill, but rejected its call for primary enforcement for adult cell phone violations. The House vote came on March 3. The Senate then rejected those changes on March 6. The House and Senate versions must be reconciled before any legislation goes to the governor.
The 2008 bans were limited to secondary enforcement, meaning law officers needed another reason to stop and cite violators.
Meanwhile, Kentucky's House voted to outlaw texting for all drivers and use of cell phones by teenagers (HB 43). Massachusetts' House approved a ban on texing and use of handheld cell phones while driving. The Massachusetts bill also prohibits drivers under 18 from all mobile phone use.
Washington was among the first six states to outlaw text messaging while driving. The new plan OK'd by the Senate also would prohibit drivers with instruction permits or intermediate licenses from using cell phones or text messaging.
State Sen. Tracey Eide (pictured), D-Federal Way, who sponsored the 2008 law and the new legislation, called distracted driving "an epidemic" and "critical public-safety issue."
"We need to strengthen our laws," the senator said.
Secondary enforcement is a common way of watering down legislation designed to stopping texting and cell phoning while behind the wheel. It's been used across the nation for compromise bills and for amendments tacked onto stronger bills.
State Rep. Reuven Carlyle, D-Seattle, sponsor of the companion bill, HB 2635, told lawmakers that the 2008 ban "is flouted because it's a secondary offense."
Several states are considering plans to toughen and modernize their earlier distracted driving laws.
Continuing reports that hands-free cell phone attachments don't improve traffic safety have led to some initial consideration of total cell phone bans. No states ban the use of all cell phones while driving; political resistance fueled by the wireless industry would be significant.