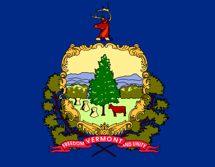 It's hands off or pay up for Vermont drivers attached to their cell phones.
The state's first handheld cell phone law went into effect Oct. 1. Fines are up to $200 for first offenders but no points unless the violation occurs in a work zone (two points). Subsequent violations can bring penalties of $250 to $500.
Vermont Transportation Secretary Brian Searles foresees "a major adjustment" for state drivers. He said the law was needed to combat distracted driving, which has reached "epidemic proportions" in New England.
Meanwhile, in Maryland, "Jake's Law" also took effect Oct. 1. Distracted drivers who kill or seriously injure others through their negligence are now faced with a year's incarceration and a $5,000 fine. In addition, 12 points will be assessed vs. the driver's license.
Vermont, which previously outlawed texting and driving and limited young drivers' use of cell phones, became the 13th state to bar all drivers from handheld cell phone use.
Gov. Peter Shumlin reluctantly signed off on the distracted driving law. Shumlin had been actively blocking progress of the distracted driving legislation, but decided to support the plan after points against violators' licenses were removed from legislation by a conference committee.
"This is an example where a governor listens and changes his mind," the governor said at the June bill signing.
The key change of heart in Vermont, however, occurred with Senate Transportation Chairman Dick Mazza, a longtime foe of a cell phone law. "I'm really concerned about the amount of accidents we're having," he said early in the legislative session.
Vermont recently doubled the fines for texting and driving, and outlawed use of all portable electronic devices in posted work zones.
Read more about Vermont's distracted driving laws.