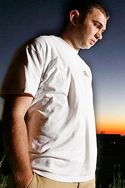 The New York Times is featuring Utah's anti-text messaging law for motorists, in which violators face up to 15 years in prison if a fatality results from their distracted driving.
The Times calls Utah text-messaging ban "the nation's toughest law to crack down on texting behind the wheel."
State Sen. Lyle Hillyard, R-Logan, says: "It's a willful act. If you choose to drink and drive or if you choose to text and drive, you're assuming the same risk."
The Times noted:
Treating texting behind the wheel like drunken driving raises complex legal questions. Drunken drivers can be identified using a Breathalyzer. But there is no immediate test for driving while texting; such drivers could deny they were doing so, or claim to have been dialing a phone number.
The Times report ties creation of the law to a 2006 wreck caused by a text messaging student, in which two scientists died.