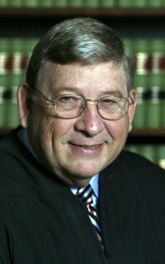 The argument that the sender of a text message could be held liable for a crash has been shot down by a New Jersey judge.
The widely publicized case involved a distracted driving crash in which a husband and wife each lost a leg. They were riding a motorcycle in Mine Hill when struck by the driver of a pickup truck.
The girlfriend of the young man driving the pickup truck text messaged him just before the accident. The driver responded with a text seconds before hitting the motorcycle.
Kyle Best, 18 at the time of the 2009 accident, admitted that he had been texting on his cell phone before hitting the motorcyclists.
David and Linda Kubert, who lived in Dover, N.J., at the time, sued Best and later added Colonna to the complaint.
The Kuberts maintained that the girlfriend, Shannon Colonna, knew Best was driving and should not have texted him. Their lawsuit against Colonna argued that she was "virtually present." Colonna responded that she assumed Best would read the text when it was safe to do so.
Superior Court Judge David Rand, pictured, ruled May 25 that Colonna had no way of knowing when Best would view and respond to her text message.
The judge said "any form of distraction could potentially serve as basis of a liability case" if he were to rule in favor of the accident victims.
The Kuberts' lawyer said they were "understandably disappointed with the court's ruling" and planned an appeal of the summary ruling.
The Kuberts' lawyer added: "Even though the case against Shannon Colonna has been dismissed, (the Kuberts) are comforted by the thought that by bringing the case, it has accomplished the goal of making people think before they text, whether while driving or to someone who is driving."
The couple's lawsuit against Best continues.
Best previously pleaded guilty to distracted driving. He was sentenced to the community service of speaking in area schools about the dangers of texting while behind the wheel. Best also paid a fine but did not lose his driver's license.
None of the four people involved in the crash were in court to hear the ruling. The Kuberts have since moved to Florida.
In New Jersey, several pieces of distracted driving legislation are tagged with the Kuberts' name..