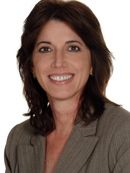 Two lawmakers have dug in their heels on texting while driving legislation, effectively killing texting bills in Florida and Alabama.
In Florida, the chairwoman of the House Finance and Tax Council says the primary bill that would ban texting and driving is "intellectually dishonest." She refuses to allow a vote on its merits.
Rep. Ellyn Bogdanoff, R-Fort Lauderdale, says HB 41 is "not stalled. It's dead." (HB 41 is the companion to SB 448, which is moving ahead in the Senate.)
Bogdanoff's beef seems to be that the bill ban behaviors that she says are already covered under state careless driving laws. Like many opponents of distracted driving legislation, she lays on the smoke by calling for a bill that covers less dangerous activities like putting on makeup — a bill that could never pass.
"Never mind the fact that more than a dozen bills on the topic were offered during this session, or that Gov. Charlie Crist was poised to sign a texting ban," the Sunshine State News wrote in blasting Bogdanoff.
Bogdanoff, pictured at left, is an attorney. She admits to texting behind the wheel and notes that we are a "multitasking society now." You can email Bogdanoff at ellyn.bogdanoff@myfloridahouse.gov
Rep. Doug Holder, R-Sarasota, a coauthor of the bill, told the St. Petersburg Times: "What can you do when someone just locks down and says, 'I am not going to move forward,' which she clearly has done?"
"What happened in Florida is just appalling to me," said Jennifer Smith, the president of the survivors advocacy group FocusDriven.
It gets worse.
In Alabama, hopes for a text messaging while driving ban were crushed when a band of lawyers serving in the Senate insisted on inserting language that favors plaintiffs in crashes linked to texting.
Sen. Roger Bedford, D-Russellville, was the ringleader — an attorney, of course. He is a key player on the Senate Judiciary Committee and had support of its chairman — another attorney.
An insurance company objected to the lawyers' provision, which presumed negligence on the part of a text-messaging driver in a crash. (More lawsuits meaning more attorney fees.) The collision of these self-servers brought the distracted driving plan to a halt as time ran out on the legislative session.
The bill, HB 35, had easily won approval in the state House and had broad support in the Alabama Legislature.
Days after the bill died, the Huntsville Times editorialized: "Opponents of this ban should be ashamed of themselves for killing this life-saving bill. … Bedford, Alfa (the insurance group) and whoever else torpedoed the text ban law are wrong. … (Their) excuses, frankly, don't make sense."
Feel like dropping Bedford an email? — senbedford@aol.com
Rep. Jim McClendon, R-Springville, says he'll be back with the legislation in 2011.