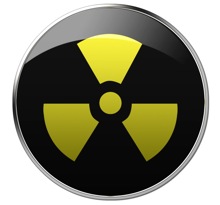 The architect of California's ban on drivers' use of hand-held cell phones has made good on his promise to encore with a state ban on text messaging while operating a motor vehicle.
Sen. Joe Simitian, D.-Palo Alto, saw his SB 28 pass the California state Senate by a 25-14 margin, almost entirely without Republican support.
Update: Gov. Arnold Schwarzenegger signed the text-messaging driving ban into law on Sept. 24, 2008.
Schwarzenegger, a Republican, indicated previously that he'd be supportive of taking action to prevent drivers from tapping out messages on cell phones and other portable devices. The bill had been in danger of not being enacted promptly because of California's budget standoff.
The (new law) prohibits driving "while using an electronic wireless communications device to write, send, or read a text-based communication." The law "would impose a base fine of $20 for a first offense and $50 for each subsequent offense."
"Texting while driving is so obviously unsafe that it's hard to believe anyone would attempt it, yet everyday observation suggests there are an awful lot of folks who do," Simitian told the Los Angeles Times after the text-messaging bill was routed to the governor's desk.
Simitian's ban on the use of cell phones by drivers unless they use hands-free devices went into effect July 1. He'd indicted he would push for the text messaging ban after the success of the hands-free bill, seeking not to spook legislators.
California's Highway Patrol reportedly wrote 7,182 cell phone citations statewide during July. Teen drivers, who not allowed to use cell phones or text message, received fewer than 50 tickets.