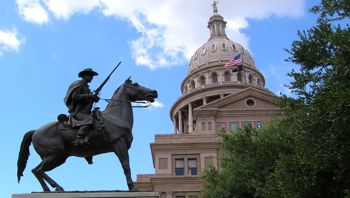 After a two-year pause, Texas is about to resume its legislative range war over texting and driving.
Texas, which places no restrictions on adult drivers' use of personal electronics, does bar drivers under age 18 from using wireless communications devices. It is among the dwindling numbers of states without a texting ban affecting all motorists.
In 2013, an outraged state Rep. Tom Craddick saw his second attempt at a Texas texting ban clear the House but fail to gain even a committee vote in the Senate. There wasn't much of a point, opponents said, since Texas Gov. Rock Perry already had vetoed a Craddick texting act two years before that — saying he had no interest in a "government effort to micromanage the behavior of adults." It was, the governor said, an "intrusion into Texans' lives."
But 2015 will see a new governor — either Attorney General Greg Abbott, the front-running Republican, or Wendy Davis, the Democratic candidate who claims co-authorship on a 2011 Senate distracted driving bill. Abbot, who continues to lead in the polls, shares Perry's disdain for efforts to rein in electronic communications device use by the state's adult drivers. Update: Abbott won the election./update
Craddick, to no one's surprise, told a friendly audience Sept. 14 that he'll be back with a texting bill when the Texas Legislature returns in January. The Midland Republican appeared to hold out hope that Abbott, if elected, might not veto a texting bill if it reaches his desk.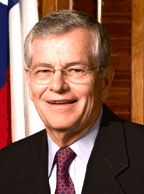 "The governor has the authority to veto a bill; I have an opportunity as a legislator to pass it," said Craddick (pictured). "I'm gonna try to pass it, and I think I can pass it."
Candidate Abbott's reps reiterated in September that he "supports laws already in place that prohibit cell phone use by young drivers and in school zones" but doesn't want an expansion of Texas distracted driving laws. The campaign characterized him as "an assertive advocate against texting and driving."
In May 2013, Craddick made his anger public after his House Bill 63 cleared the House by a wide margin (97-45), received an emotional hearing before the Senate Transportation Committee, but suddenly was shut down by the panel's chairman — who cited resistance in the Senate and a likely veto from Perry. Craddick said the distracted driving measure "succumbed to the will of a stubborn chairman," state Sen. Robert Nichols.
Craddick said at the time: "A lot of groups across the state, and even AT&T and other phone companies, they all endorsed it, and so did cities — they all felt that a statewide ban was necessary."
Craddick talked up his legislation in mid-September during an AT&T "It Can Wait" tour event in Midland.
"Now 44 states have (a full texting ban) in effect," said Craddick, who sponsored the "It Can Wait" tour swing through Texas. "When we first passed (our bill), only nine states had it. …
"It needs to be corrected."
The Abbott campaign noted that he had "partnered with the Texas Department of Public Safety to hold a series of events emphasizing the dangers of texting and driving — especially by young drivers."
About two dozen Texas municipalities have adopted distracted driving ordinances of their own, many of them frustrated with inactivity at the state level. Austin, the state capital, recently expanded its texing & driving ban to include handheld cell phones. San Antonio followed suit.