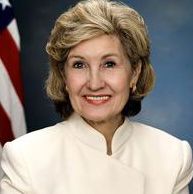 A key U.S. Senate panel has signed off on "the Distracted Driving Prevention Act," which would bring $94 million in incentives to states that ban dangerous activities such as texting and cell-phoning while behind the wheel.
On June 9, the Senate Committee on Commerce, Science and Transportation approved the driver safety legislation (SB 1938) from Sens. Jay Rockefeller, D-W.Va., and Kay Bailey Hutchison, R-Texas. It now goes to the full Senate.
The approval was no surprise since Rockefeller is chairman of the Senate committee and Hutchison is its senior member.
Hutchison noted that the Senate bill would not endanger existing highway funding. A rival plan, SB 1536, would cut existing grants to states that don't ban texting while driving.
"I think it is most appropriate for the states to handle this issue and devise laws that best meet their particular needs," Hutchison said of her plan. "Our legislation does not threaten states with lost highway funds if they elect not to enact a distracted driving law."
The plan would establish an incentive grant fund that would be shared with states that adopt laws in line with the U.S. Department of Transportation's guidelines. Funding would come from other government auto safety programs.
In order to get a share of the $94 million distracted-driving-law incentives, states would have to ban texting and use of handheld cell phones for those operating a motor vehicle.
Enforcement must be primary, meaning police can pull over and cite motorists for these offenses alone. Some states have watered-down laws and legislation that require another offense such as speeding before a driver can be cited.
Senators wondered if the incentives were necessary since more than half of the states already have adopted bans on texting and driving.
"It's not as if the states are ignoring this issue and need this financial push from Congress," Sen. Roger Wicker, R-Miss., said.