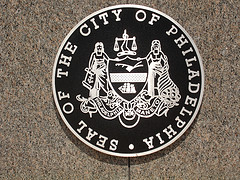 The Philadelphia City Council voted unanimously Thursday to prohibit drivers from using cell phones unless a hands-free device is attached.
The mayor promises to quickly sign the legislation, which includes a ban on text messaging while behind the wheel. (Update: Mayor Mike Nutter signed the legislation April 30, ignoring threats from state lawmakers.)
"Dialing a phone number or sending a text message while driving will no longer be tolerated in the City of Philadelphia and I predict lives will be saved as a result," said Councilman Frank Rizzo Jr.
The Philadephia prohibitions on handheld cell phones extend to bicyclists, motorcyclists, skaters and skateboarders. Fines for using handheld phones or text messaging begin at $150 ($75 if paid in 10 days) and top out at $300. Violations will not be considered moving offenses, meaning no points or insurance problems.
"People on their phones are drunk on technology," said the legislation's sponsor, Councilman Bill Green.