New Jersey lawmakers have approved a plan for extensive signage warning of the dangers of distracted driving. Known as "Nikki's Law," the bill has been sent to the governor for his approval.
The bill, which had both Assembly and Senate sponsors, was approved unanimously by both houses.
Assemblymen John Wisniewski, who heads the Transporation Committee, says he was working on the legislation when approached by the father of Nikki Kellenyi, who died in April 2012.
Mike Kellenyi believes the crash that killed his 18-year-old daughter was caused by a distracted driver, a high school classmate, but no official cause was determined. The driver turned into the path of an oncoming pickup truck. Nikki was a passenger in the back seat.
With the signs, "maybe other parents wouldn't go through what I'm going through because it is a nightmare," Kellenyi told a Senate panel. The Senate vote came June 20.
A3873 seeks to order the state Transportation Department to use "appropriate signage" and "variable message signs" to remind drivers that text messaging while behind the wheel is against the law. (Handheld cell phone use also is illegal in New Jersey.)
In a twist of fate, Mike Kellenyi had some involvement with posting highway signs about distracted driving before the death of his daughter. After Nikki's death, he reteamed with the activist behind those signs, a state beauty queen, to form the group People Against Distracted Driving.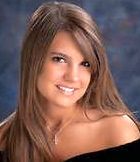 "Even with the number of deaths and injuries that have occurred as a result of distracted driving, we still see people on our roadways texting and talking while driving," said state Sen. Fred Madden, who sponsored the Senate version of Nikki's Law. "These signs will serve as a visual reminder for all drivers to put down their phone and pay attention to the road."
The state's electronic roadway signs would be used to carry the anti-texting & driving message, as they do in California and other states.
Madden represents Washington Township, home of the Kellenyi family.
Madden's distracted driving legislation S69 also was approved by the Legislature this year. It provides for tougher penalties for offenders of the texting & handheld cell phone law, with first-offense penalties as high as $400, up from the current $100. Repeat offenders face loss of license and fines as high as $800. That measure also is before the governor after passage in mid-May.
Last summer, Gov. Chris Christie signed into law the "Kulesh and Kubert bill," which provides for charge of vehicular homicide if a death occurs due to a driver's cell phone use.
Read more about New Jersey distracted driving laws.