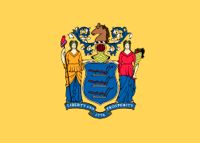 The New Jersey Legislature gave final approval June 28 to a measure allowing full prosecution of cell phone users if they drive recklessly and cause serious harm or death.
The legislation is tagged Kulesh, Kubert and Bolis' Law, after New Jersey victims of distracted driving accidents. Handheld cell phone users causing serious crashes would be prosecuted under criminal homicide or assault-by-vehicle laws, with a presumption that they were driving recklessly.
Penalties would include prison time and fines up to $150,000, similar to drunken driver punishments.
The distracted driving measure was transmitted to Gov. Chris Christie for his signature.
While the Assembly bill (A1074) was the one given final approval, the Senate's nearly identical version (S1616) had been advancing without opposition as well. (A1074 was substituted for S1616 for the Senate's final vote.)
The Senate also approved a plan three days earlier that "would give New Jersey the toughest hands-free cell phone law violations in the nation," according to sponsor state Sen. Richard Codey.
It would hike existing fines for electronic distracted driving, with first offense penalties doubling to $200.
A second offense in 10 years would bring a $400 fine. Third and subsequent offenses within 10 years of the first would be $600 plus a possible 90-day license suspension, and 3 points against the driver's license.
S69 is in the Assembly Law and Public Safety Committee, after unanimous approval by the full Senate on June 25. (Read the plan.)
"Any driver willing to play Russian Roulette with other people's lives should face the stiffest penalties possible," says Assemblyman Albert Coutinho, D-Essex, a sponsor of A1074.
Pedestrian Helen Kulesh was killed in 2006 by a woman driving and talking on a cell phone. Motorcyclists David and Linda Kubert both lost a leg in 2009 after a motorist hit them, allegedly while texting and driving with his elbows. Toni Bolis and her unborn son died a year ago in a motor vehicle accident blamed on another cell phone user.
Assemblyman Paul Moriarty, also a sponsor of the Kulesh, Kubert and Bolis legislation, said: "Too many people have lost their lives at the hands of drivers who were distracted while talking on, texting or checking their cell phones. … People (in New Jersey) aren't getting the message. …
"Enough is enough."