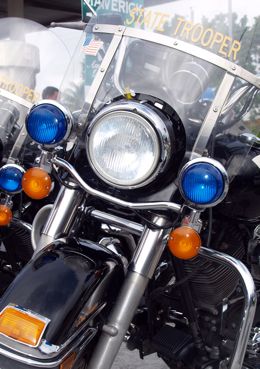 Texting while driving is now illegal in Mississippi, while New Hampshire motorists will have to have to put down their wireless devices or face a ticket.
Mississippi is a latecomer to the texting & driving issue, being the 45th state to ban the distracted driving practice. Gov. Phil Bryant approved the law in mid-March.
Mississippi drivers caught texting while behind the wheel are subject to fines beginning at $25, but they go up to $100 in summer 2016.
The originating legislation — House Bill 389 — also outlaws social media use by drivers, but does not address cell phone use. In an apparent loophole, it does not address general Internet use by drivers. A driver who claimed to be reading a regular web site would not run afoul of the law, as written.
Mississippi politics spiked the texting & driving law in 2014, but the 2015 legislation faced relatively little opposition.
In New Hampshire, holding a wireless communications device such as a smartphone now brings a $100 fine for first offenses. Serial offenders face fines of $250 and $500.
State police said distracted driving would be targeted for enforcement over the long holiday weekend.
"I think it's going to be a big adjustment for a large number of people. We'll balance education with enforcement," New Hampshire State Police Lt. Chris Vetter told reporters July 1.
The law also applies to laptop computers, GPS devices and tablets. Holding a cell phone "in the immediate proximity" of one's ear is considered grounds for a citation.
Drivers under age 18 are not allowed to use mobile phones in any mode under the law written as House Bill 1360.
New Hampshire was the 15th state to ban handheld device use by all drivers. The public had a year to get used to the idea, as the distracted driving restriction was signed into law mid-2014. A 2015 attempt to repeal the new law was defeated by lawmakers in mid-March.
The New Hampshire hands-free education/marketing push carried the slogan "Hands Free, a Better Way to Be." Highway electronic message boards will continue to advise motorists of the new law into the holiday weekend.
New Hampshire's ban on text messaging went into effect Jan. 1, 2010.
Meanwhile, in Canada, Manioba drivers are now facing an additional three demerit points –a total of five — as well as a $200 fine. The added demerits took effect July 1. Manitoba has the strictest demerit penalty system for distracted driving in Canada.
Related articles: