Last updated: September 11, 2017
Distracted driving updates:
Several attempts at modernizing Minnesota's electronic distracted driving laws are under review in the 2017-18 legislative session. State Rep. Mark Uglem and Rep. Linda Slocum both propose rewrites of the texting & driving law that would bar use of handheld cell phones. Uglem's plan was approved by the House Transportation Committee in early March. State Sen. Jim Carlson has the companion bill, which was attached to a Senate roundup bill in mid-March.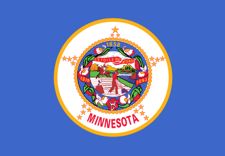 The Department of Public Safety linked distracted/inattentive driving to 74 traffic fatalities in 2015. That's a 21 percent increase over the previous year, DPS said in a report issued in late June 2016. Overall, 411 people died on Minnesota roads and highways — a five-year high. Distracted driving is a factor in one out of four vehicle crashes in Minnesota, the department has estimated. Drunken driving remains the No. 1 killer on Minnesota roads and highways.
A texting while driving ban took effect in Minnesota in 2008. It was one of the nation's first. State Police complain it is outdated and "a very difficult law to enforce."
Current prohibitions:
Text messaging and Internet use outlawed for all drivers. Fine: $50. For serial offenders $225.
Drivers under the age of 18 with learner's permits or intermediate licenses are prohibited from using cell phones.
School bus drivers barred from using cell phones for personal reasons while vehicle is in motion.
In some cases, distracted drivers can be ticketed for reckless or careless driving, per the Office of Traffic Safety.
Read the statutes: Texting | teen cell phones
Read about the Minnesota seat belt law.
Distracted driving legislation (2017-2018):
House File 340: Would rewrite current texting law to outlaw use of handheld wireless communications devices while driving. Fine: $50 but for repeated offenses $225 plus fees. Would take effect Aug. 1. (Slocum)
HF 1180: Would bar use of handheld wireless communications devices while driving. Fine: $50 (first offense) then $225 plus fees. Approved by the Transportation Committee on March 3. (Uglem)
Senate File 837: Same as HF 1180, above. Attached to omnibus Senate bill on March 16. (Carlson)
Distracted driving notes (2017):
Teen driver deaths in Minnesota are at a historic low, a newspaper analysis shows. Drivers aged 15 to 19 years old recorded 23 deaths in 2016, down from 102 in 2003. But distracted driving may be trending up: Drivers under age 21 received 590 tickets for texting & driving in 2016, compared with 162 in 2011, the Star Tribune reported.
Almost 8 in 10 Minnesotans say electronic distracted driving should be treated equally with drunken driving, according to a state poll. About the same percentage of state voters, 79 percent, said handheld cell phone use should be illegal. Nine in 10 of those polled said they were not guilty of handheld cell phone use while driving, according to the Star Tribune Minnesota Poll. The poll of 800 registered voters was conducted between April 24 and 26, and has a margin of sampling error of plus or minus 3.5 percentage points.
"It's simple: Two hands on the wheel are better than one or none," Rep. Mark Uglem told lawmakers on the House Transportation Committee before they approved his HF 1180. Col. Matt Langer, head of the Minnesota State Patrol, also voiced his support for the distracted driving legislation.
2016 distracted driving notes:
The younger the driver, the more likely he or she is to be involved in a crash, according to the state Department of Public Safety. Numbers for 2015 show drivers between the ages of 15 and 24 with the highest percentage of multiple-vehicle crashes blamed on distraction (25 percent). Drivers aged 25 through 34 weren't much better (23 percent). And the 35-64 age group was right behind (22 percent). For all drivers, the percentage was 22.7 of all crashes. Read the DPS report.
A schoolteacher received four days in jail for killing a senior citizen in New Prague, Minn. The woman, who apparently was texting & driving, hit and killed 79-year-old Joseph Tikalsky in October 2015 and was sentenced a year later. Susan Russo also received two years' probation, community service and a fine to pay for a distracted driving PSA.
Distracted drivers were to blame for just over 20 percent of crashes resulting in injury or property damage, DPS said.
2015-2016 distracted driving legislation:
SF 1647: Establishes supplementary fine of $225 for second and subsequent violations of state texting & driving law. Also contains restrictions on digital advertising displays. Omnibus transportation bill. Approved by Senate in a 42-20 vote of April 27. Approved by House and Senate after conference committee on May 18. Signed into law by the governor May 22. Effective Aug. 1, 2015.
House File 1596: Would add another $50 fine to existing fine for serial offenders of texing & driving law. (Hornstein)
HF 1683: Would bar cell phone use by drivers under the age of 18. (Bernardy)
2015 distracted driving notes:
As of November, 3,467 drivers were stopped for texting & driving in 2015, state officials say.
The state Department of Public Safety rolled out five unmarked vehicles tasked with busting distracted drivers. The squad cars will be dispatched in Brainerd, Mankato, Marshall and the Twin Cities. "Distracted driving, primarily texting while driving, is something the public is harping on us about," Patrol Chief Col. Matt Langer said. The Nov. 9 unveiling for the press was titled "The Minnesota State Patrol Stands with Frustrated Motorists Regarding Distracted Driving."
The Minnesota Department of Public Safety says 20 percent of vehicle crashes involving pedestrians can be blamed on driver distractions. At the end of 2015, 40 pedestrian deaths had been reported for the year. "Hundreds more" are showing up in emergency rooms.
Driver inattention and distraction are among the top contributing factors to traffic fatalities in Minnesota, state officials say. 61 deaths and more than 7,000 injuries were linked to inattention in 2014. In multiple-vehicle crashes, distraction was highest in the 35-64 age group, followed by young adults. Overall, 20 percent of crashes were laid to inattention/distraction.
The successful plan for additional $225 fines for repeat electronic distracted drivers was part of the omnibus Public Safety Finance bill, which cleared the Legislature in May. State Rep. Joe Atkins pushed for tougher penalties — up to $500 for a third conviction — but was rebuffed. Atkins also pushed for tougher distracted driving penalties in the previous session.
The Office of Traffic Safety says an increase in distracted driving fines will help the state qualify for federal grant money to educate motorists about the problem. Gov. Mark Dayton agreed, listing it in his recommendations for Minnesota's two-year budget. "Enhanced penalties for second and subsequent citations should reduce the number of drivers texting and accessing the Internet via their smartphone, thus resulting in fewer fatal and serious injury crashes," the governor's proposal said. The Department of Public Safety had sought to double the fine for serial offenders of the state's distracted driving law.
State Rep. Connie Bernardy proposed a ban on cell phone use by all drivers under the age of 18, but the plan gained no traction during the 2015 session.
2014 distracted driving notes:
No distracted driving legislation found success between 2010 and 2014. State Rep. Frank Hornstein, who heads the House Transportation Committee, says, "The prospects of getting a cell phone ban are not great." His plan to ban mobile phone use in construction zones failed to gain any traction in 2014.
A pair of bills for 2013-2014 sought to punish those who cause deaths or serious bodily harm while driving distracted, but neither advanced before the session ended. Senate Bill 206 and House Bill 277 were broad bills that also cite aggressive, careless and reckless driving. Text messaging and talking on handheld cell phones were singled out. Fines up to $20,000 and 10 years in prison for multiple offenders.
The Department of Public Safety estimates the toll from distracted driving is about 70 deaths and 350 serious injuries a year, officials say. In 2013, there were 63 deaths and 8,038 injuries caused by inattentive drivers in Minnesota. Law officers wrote 1,739 tickets for texting in 2013.
A Rock County truck driver has been charged with criminal vehicular homicide in the July death of a woman who was biking with her daughters. The driver, Christopher M. Weber, told police he was attempting to do online banking while driving, according to the Star Tribune.
The Department of Public Safety says the April 2014 distracted driving sweep shows more enforcement is needed for texting & driving offenses: "The number of citations made in just those 10 days (550) shows that far too many drivers still make poor choices behind the wheel," said Department of Public Safety director Donna Berger. "Drivers can and will be ticketed at any time for texting while driving, not just during an enhanced enforcement campaign." The Distracted Driving Awareness crackdown also resulted in almost 1,400 seat-belt violations.
Inattention was the contributing factor in 17,598 crashes in 2013, the Department of Public Safety Office of Traffic Safety reported. That's 23 percent of all crashes.
Minnesota texting & driving tickets have increased in number every year since enactment of the law (source: OTS):
2013 – 2,189
2012 – 1,718
2011 – 1,270
2010 – 847
2009 – 388
2013-14 distracted driving legislation:
Senate Bill 206: Seeks to punish drivers for inattentive operation of vehicles resulting in a death or serious injury. Cites handheld cellphone use and text messaging. Fine of up to $3,000, suspension of license and a possible one-year imprisonment. For second offenses, fine of up to $20,000 and possible 10-year imprisonment. Offense is a gross misdemeanor. Includes aggressive, careless and reckless driving such as street racing. Failed to advance. (Carlson)
House Bill 277: Seeks separate penalties for aggressive, inattentive, reckless or careless driving resulting in death or serious bodily harm. Cites texting and handheld cell phone use as inattentive driving. Companion to SB 206, above. Failed to advance. (Atkins)
HB 1949: Would bar cell phone use in construction zones. Failed to advance. (Sawatzky)
2013 distracted driving notes:
State Sen. Jim Carlson says Minnesota doesn't have "a serious enough charge" for drivers who kill or maim while driving distracted and irresponsibly. His SB 206 would give prosecutors the ability to press gross misdemeanor charges with punishments significantly tougher than those possible under current misdemeanors. Carlson, DFL-District 51, is newly elected but previously served in the state Senate. Rep. Joe Atkins is the House sponsor (HB 277)
At least 378 people died on Minnesota's roads and highways in 2012, officials say. Distracted driving was "primary contributing factor," the Department of Public Safety reported in its preliminary fatality report of Jan. 3, 2012. Drunken driving remains the biggest killer.
The traffic fatality count for 2012 will near 400 once all crash reports are in, officials say. The death count was the first increase in Minnesota in five years. In 2011, 368 people died in traffic incidents.
2011-12 distracted driving legislation:
Senate Bill 18: Would ban use of cell phones by all drivers on Minnesota roads and highways. No exception for hands-free operation. (Wigel)
House Bill 85: Mandates a one-year license suspension for drivers who cause a death by operating a vehicle "carelessly or heedlessly in disregard of the rights or safety of others." (Murrow)
HB 68: Adds "careless driving resulting in death" section to statutes as a gross midemeanor. Approved by the House Public Safety committee on Jan. 31. (Garofalo)
Distracted driving notes (2011-2012):
The wife of ex-Minnesota Viking tight end Joe Senser hit and killed a man while on a cell phone, prosecutors say. Amy Senser then allegedly fled the scene. She was sentenced to 41 months on vehicular homicide charges in July 2012.
The Department of Public Safety says distracted driving accidents are "vastly underreported due to law enforcement's challenge in determining distraction as a crash factor." In 2011, about 350 people died in vehicle accidents overall. In 2010, there were 411 traffic deaths.
2010 distracted driving notes:
State Rep. Frank Hornstein, D-Minneapolis, says a bill is being crafted for 2011 that would toughen the state's distracted driving law. Minnesota was the third state to approve a ban on text messaging and driving. That law went into effect Aug. 1, 2008. A violation is a petty misdemeanor.
Sen. Amy Klobuchar of Minnesota spoke at the Second Distracted Driving Summit in September, noting "no text message is worth dying for." Klobuchar is a cosponsor of the Distracted Driving Prevention Act and supports the ALERT Drivers Act, both of which push states to adopt traffic laws against text messaging and handheld cell phone use.
A new state group called Pay Attention and Drive is collecting stories from survivors of distracted driving accidents.
Between 2006 and 2008, there were 60,000 accidents in Minnesota blamed on distracted driving. About 200 lives were lost. The Minnesota Department of Public Safety says distracted driving kills 70 people a year and injures another 350. Distracted driving contributes to one in four accidents statewide, resulting in about 70 deaths a year, the department reports.
The Department of Public Safety reported that 930 citations have been written statewide since the August 2008 enactment of the Minnesota text messaging and driving ban (period ending July 2010). In 2009, only 390 tickets were handed out.
Minnesota police conducted a statewide distracted driving crackdown for the second anniversary of the texting and driving ban's enactment on Aug. 5, 2010. In September, Ramsey County (St. Paul) conducted a text messaging sweep.
The House and Senate transportation committees on March 3 held a joint hearing on cell phone use by drivers. Dave Teater of the National Safety Council and the activist group Focus Driven told how his son was killed by a driver chatting on a mobile phone. Opposing a ban on handheld cell phone use by adults were Verizon Wireless and AT&T. The Verizon spokesman suggested that drivers "if possible suspend the call in heavy traffic."
Rep. Sandra Masin, D-Eagan, is the chief author of HB 2351.
Mike Jaros, D-Deluth, has sought a complete ban on drivers using cell phones. His stepson was in a vehicle that was rammed by a cell-phoning driver, but survived.
Katherine Burke Moore, deputy director of the Office of Traffic Safety, told the Star Tribune: "We forget that driving is already a multi-tasking activity. Even when we do it every day, we're checking mirrors, scanning around the car, and watching for brake lights. Any other distraction is unsafe."
The Department of Public Safety and AAA (Minnesota/Iowa) ran a competition in which teenagers made television PSAs that educate viewers about the dangers of texting while driving. The winning entry was titled "Moms, Alcohol and Texting."
2010 legislation (dead):
HB 1339: Would outlaw use of handheld cell phones by drivers. School bus drivers and those with instruction permits not allowed to use cell phones at all. Companion to SB 593, below. (Ruud)
SB 593: Seeks to outlaw use of cell phones by drivers, unless a hands-free device is employed. Bans all cell phone use by drivers with instruction permits. Would outlaw use of cell phones by school bus drivers. Companion to HB 1339, above. Approved by the Senate Transportation Committee on March 11 and advanced to a second reading.(Bonoff)