Last updated: December 18, 2017
Manitoba will slam distracted drivers with 5 demerit points vs. their licenses come July 1, 2015. The fine remains $200. "This is the highest level of demerit points in Canada for the use of a handheld device," Justice Minister Gord Mackintosh said. The points mean license renewal fees ranging from about $540 to $3,200. The current 2 demerit point penalty was seen as not effective, officials said. In 2014, 5,200 people were convicted of distracted driving in Manitoba. Mackintosh said "28 Manitobans are killed every year by a distracted driver." The automatic licence suspension for drunken drivers also was increased. The moves were part of the government's Safer Roads Act.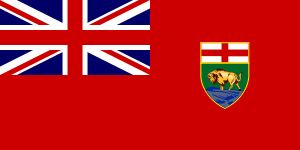 The use of demerit points vs. the licenses of distracted drivers hasn't done much to halt the dangerous practice, a survey says. More than 40 percent of those polled by CAA Manitoba said more financial penalties were needed to make a dent in distracted driving in the province. Almost all of the 7,000 survey respondents said they continued to see other motorists using their cell phones while behind the wheel. 82 percent felt it was unlikely distracted drivers would be stopped and cited by police, CAA's annual distracted driving survey showed. "Distracted driving has now overtaken impaired driving as the No. 1 safety concern on our roadways," said Angèle Young of CAA Manitoba. "Nearly one quarter of our members do not feel safe on our roads — something clearly needs to change."
Winnipeg's police chief is calling for stricter distracted driving punishments in the wake of a November 2013 crackdown that yielded 50 citations a day. Chief Devon Clunis told the Winnipeg Sun those "epidemic proportions" of violations spotlight the need to increase penalties, even with the addition of two demerits, which became effective Aug. 1. "Maybe we'll get to the point that we say, 'If you're doing this, we're going to take your car,'" he told the Sun. "Why not?" Police chiefs across Canada have been pushing for higher penalties.
The Winnipeg Police Service wrote about about 1,700 distracted driving citations in the first six months of 2013. That pace is well below last year's, in which 4,841 tickets were handed out.
Manitoba Public Insurance says distracted driving kills about 25 motorists in the province each year.
Violators of Manitoba's distracted driving law are now subject to 2-point demerits against their licenses. The penalties became effective Aug. 1, 2013. They're in addition to the $200 fine, which dates back to 2010.
"Applying demerits for texting or using a cellphone while driving is one more tool to keep our roads safe," said Justice Minister Andrew Swan, who heads the public insurance program for the Canadian province.
The points mean violators' insurance premiums will go up and their premium discounts on registered vehicles will go down.
Manitoba Premier Greg Selinger said of the points: "A demerit has a long-term impact on your ability to drive. If you get too many, your license can be up for review. This sends a serious message that this is a behavior that's extremely dangerous."
Manitoba Public Insurance says 160 people have died on the province's roads in crashes linked to distracted driving dating back to 2005. "On average, there are about 25 fatal crashes each year in Manitoba attributed to distracted driving," an MPI official said.
Manitobans believe drivers distracted by handheld cell phones and text messaging won't be caught — and the problem could be getting worse, the Canadian Automobile Association reports. Almost 83 percent of respondents to an online CAA poll taken in April 2012 say it's unlikely drivers illegally talking or texting will be stopped and cited. That's up 15 percent from 2011, the first full year under the distracted driving law that went into effect in July 2010. More than 61 percent said they see people talking or texting on a daily basis. That a 10 percent hike from 2011. CAA said it had more than 5,000 responses to its online survey.
The government insurance agency funded a February 2012 crackdown on distracted drivers. Manitoba Public Insurance donated $120,000 to Winnipeg and Brandon police, as well as RCMP. Officers will be patrolling for drivers violating the province's texting and handheld cell phone laws.
An MPI poll taken in November and December 2011 indicated that 40 percent of Manitobans used cell phones without hands-free devices at least some of the time. Cell phone use was ranked the second biggest threat to safety on Manitoba's roads and highways, behind speeding and ahead of drinking & driving. Nine in 10 Manitobans surveyed said it is likely a driver will get into an accident when using a hand-held cell phone while driving.
More than 5,000 provincial tickets for illegally using a handheld electronic device while driving have been handed out since July 15, 2010, police said in February 2012.
In the first year of Manitoba's cell phone and texting law, not much has changed in terms of distracted driving, an automobile association study suggested in 2011. Almost all of the 11,000 surveyed (99.4 percent) report that they still see other motorists talking on handheld cell phones or text messaging while driving. More than half of the 11,000 say they witness violations of the distracted driving law every day. (The Manitoba law went into effect July 15, 2010.)
CAA Manitoba's survey also found that almost half of the motorists say they owned a hands-free accessory (such as a Bluetooth headset). 58 percent are in favor of adding points against a violator's drivers license and 68 percent say it was unlikely that violators would be stopped and cited. All things considered, however, half of the respondents say they believe that the Manitoba roads are safer with the new distracted driving law. "Our members have identified distracted driving as the No. 1 road-safety concern," a spokeswoman for CAA Manitoba said. "We continue to support this law because it reminds motorists to shut out distractions and focus on their only job while behind the wheel: driving."
Manitoba's ban on drivers' use of hand-held cell phones and texting devices went into effect July 15, 2010. The fine is $200. It's illegal to use any handheld electronic device while driving in Manitoba. Drivers caught using their cell phone, iPod or other hand-held devices are in violation. A public education campaign began in September 2009.