Last updated: December 18, 2017
Cell phone, texting news: Both the House and Senate are considering plans to restrict the use of handheld communications devices by drivers. The 2017 measures specifically target the holding of a cell phone to a driver's ear. The House sponsor is Louis Ruiz, while the Transportation Committee has the Senate version. "What I'm trying to accomplish is the relinquishing of handheld devices while driving," Ruiz said at an early February committee hearing.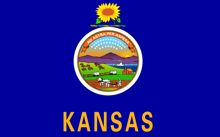 A plan to ban use of handheld cell phones for all drivers died in committee in June 2016. "Do we want to wait until we kill more people — injure more people — before we do something?" state Rep. Ramon Gonzalez said during testimony. But HB 2219 came under fire from representatives citing personal freedom concerns such as Ken Corbet and John Doll. "Sooner or later, there are no freedoms," Corbet said. "The key thing is personal responsibility."
The state's ban on text messaging while driving took effect Jan. 1, 2011. Kansas has no statewide limits on cell phone use by adult drivers. No cell phone legislation advanced in any of the sessions between 2010 and 2016.
Current prohibitions:
Drivers with restricted licenses banned from using wireless communications devices.
Text messaging outlawed for all drivers. Fine $60.
Read the Kansas text messaging statute | teen cell phone law.
Distracted driving legislation (2017):
Senate Bill 99: Would prohibit the holding of a wireless communications device to the ear while driving in Kansas. Extension to texting & driving statute. $60 fine. (Transportation Committee)
SB 144: Would bar use of a handheld wireless communication device in a school zone or a road construction zone. Fine: $60. (Transportation Committee)
House Bill 2010: Same as SB 99, above. (Ruiz)
Distracted driving news (2017)
The Kansas Department of Transportation says an average of 92 people die in the state each year due to distractions from electronic devices. That's about a quarter of overall roadway fatalities.
2016 distracted driving news
A plan to ban use of handheld cell phones for all drivers failed in 2016. The House Committee on Utilities and Telecommunications's proposal (House Bill 2219) envisioned fines starting at $60 and topping out at $240. The legislation also sought to modernize the Kansas distracted driving law, with prohibitions of engaging in smartphone functions such as browsing the Internet and posting text to Web sites.
Miss Kansas of 2016 came to her good-deeds "platform" of fighting distracted driving through personal experience. She was a passenger in a vehicle in 2014 when the driver began texting on her phone and crossed the center line, leading to a three-vehicle crash. Kendall Schoenekase said she suffered minor injuries in the wreck and another girl was hurt. She'll try to become the fourth Miss Kansas to become Miss America.
2015 distracted driving legislation:
House Bill 2219: Would prohibit use of a wireless communication device while driving, including using a cell phone for calls. Prohibited activities including browsing and posting information on Internet. Fines: $60 (first offense), then $120 (second), then $240. Died in committee June 1, 2016. (Committee on Utilities and Telecommunications)
2015 distracted driving news
The secretary of the Kansas Department of Transportation testified in favor of a handheld cell phone bill before the House Utilities and Telecommunications Committee on Feb. 10: "The act of driving requires your full attention," Mike King said. "Any action that takes your hands off the wheel, eyes off the road and interrupts your train of thought is distraction driving."
The Capital-Journal editorialized in support of House Bill 2219, but wasn't a fan of its exemptions, which include drivers checking traffic and weather info. "People receiving traffic or weather alerts can do that before they get on the roads or highways," the editorial board said. "A tightly written law would be easy to enforce." The paper took to task state Rep. Ken Corbet, who argues that the cell phone bill would take away a personal freedom. "That would suggest each motorist has the right to decide whether to endanger everyone else on the roads and highways," the paper wrote Feb. 13. "It's an argument that doesn't work for intoxicated drivers."
2014 distracted driving news
A Preston woman received a year's probation for causing the death of a woman while she was text messaging and driving. The late 2012 death of Virginia Sell also brought driver Jennifer Dale a $1,000 fine and the requirement that she speak at several schools about the dangers of distracted driving. Sell's family said Dale showed no remorse, but received an apology during the sentencing hearing. Dale, 36, is a single mother of three and her children would have become wards of the state had she been sent to prison, the judge was told.
The Kansas Highway Patrol wrote almost 150 warnings and citations during a pair of 2014 sweeps that targeted distracted driving. Troopers cited 71 drivers for texting and handed out the same number of warnings. The extra enforcement hours were funded by the state Department of Transportation as part of the "U Drive. U Text. U Pay" awareness campaign. "Our key goal is curbing dangerous driving behaviors on the roads, and these specialized enforcements are just one more way we promote safety," said Col. Ernest Garcia, Superintendent of the patrol. The first texting & driving crackdown was in April and the second in July.
Distracted driving news (2013)
Manhattan's ban on use of handheld cell phones yielded about 2,000 tickets as the city neared the third anniversary of the law, police say. About 450 tickets were handed out for texting & driving in the same period, Riley County police report. Although awareness and overall compliance are good, "the younger generation tends not to pay much attention to (the bans)," a police spokesman told Kansas First News in late May 2013. The fine is $180. Manhattan banned handheld cell phones for drivers in July 2010.
2012 distracted driving legislation:
HB 2500: Would prohibit school bus drivers from using hand-held wireless telephones while on the road. Exempts communications with dispatchers. Fines: $50 (first offense) then $100. Died in committee June 1. (Transportation Committee)
2012 distracted driving notes:
The Kansas City suburb of Mission was considering a ban on handheld cell phones. Enforcement would be primary, allowing police to stop and cite violators. The ban would be among the first in Kansas. The city police chief said the idea is to be "proactive." Among the concerns — the Johnson County suburb already has a reputation for running speed traps.
The city of Manhattan, home to Kansas State University, says it's written more than 700 tickets for electronic distracted driving in the first eight months of 2012. Manhattan's ban on handheld cell phone use and texting by drivers went into full effect Jan. 1, 2011. A bid to repeal the law was rejected in the summer of 2011.
In 2011, Wichita police wrote 34 tickets under the state texting & driving law. Most went to adults.
2011 distracted driving notes:
The city of Manhattan voted to retain its ban on handheld cell phones. Two commissioners wanted to bring the city into alignment with state laws, which permit cell phone use by adult drivers. The June 7, 2011, vote against the repeal was 3-2. The mayor and the county police department both opposed the plan to drop the cell phone ban. Read the city's cell phone & texting law.
2010 legislation:
Senate Bill 300: Would ban text messaging while driving. (Originally only a vanity license plate measure.) Amended and approved by the Senate on May 10 and sent to the governor, who signed it into law on May 24. Latest action: This texting law took effect Jan. 1, 2011.
Senate Bill 351: Would outlaw texting for all drivers in Kansas. Fine $100. Approved by the Senate Judiciary Committee on Feb. 16 and then by the full Senate on Feb. 19. (Emler/Committee on Ways and Means)
House Bill 2439: Would prohibit text messaging and related activities for Kansas drivers. $100 fine. (Sponsored by the Transportation Committee)
House Bill 2441 Seeks to ban text messaging and emailing by all drivers. (Appears identical to SB 351, above) (Committee on Appropriations)
2010 legislation notes
The Senate approved SB 300 in the late hours of the legislature's final day. The ban on sending and receiving text messages while driving was added to a bill that originally made changes to Kansas' vanity license plate operation.
During the full Senate debate on the anti-texting bill SB 351, an opponent called the plan "popular, but dumb." Sen. Jay Emler, R-Lindsborg, who drafted the measure, replied: "I don't give a rat's rear about being popular. It was drafted to save lives." The Senate's vote of Feb. 19 was 34-6.
Manhattan banned handheld cell phone use for drivers on July 1. The city's mayor expressed "zero confidence" that the legislature would act on the issue.
No one spoke against HB 2439 in its Transportation Committee hearing on Jan. 19. The Highway Patrol and the Peace Officers Association both spoke in favor of the text messaging ban for all Kansas drivers.
2009 legislation
HB 2143: Would ban holders of learner's permits from using wireless communications devices while driving (part of larger bill addressing young driver safety). Signed into law by the Kansas governor in late March. Took effect Jan. 1, 2010.
HB 2132: Would prohibit the sending, writing or reading of text messages while driving.
Kansas cell phone/texting legislation notes:
HB 2143 (substitute), the teenage driving legislation, was approved by the Kansas Senate and House, and then signed by Gov. Kathleen Sebelius in late March. The cell phone ban was one of several new restrictions on young drivers in the legislation. The teen cell phone ban went into effect Jan. 1, 2010. This is the first move by Kansas to restrict cell phone use by drivers.
The Topeka Capital-Journal endorsed the proposed text messaging ban HB 2132, saying, "One aspect of the bill we particularly like is that it treats minors and adults equally, unlike some other attempts to regulate the use of cell phones while driving." The proposed fine for unlawful texting would be $60.
In Kansas, cell phone-related accidents killed seven people and injured 161 in 2007, according to the state Department of Transportation.
A Kansas University professor reports that 72 percent of the 321 KU students surveyed said they texted while driving.
Lawrence, Kan., received national attention in 2006 for a proposed ban on use of cell phones by drivers. The plan died in committee.
Recent cell phone/texting legislation
HB 2706: Would have required that "no person while driving a motor vehicle shall be so distracted as to interfere with the safe operation of such motor vehicle. Activities include using personal communication technologies." Last seen in committee.
HB 2705: Would have prohibited text messaging while driving. Last seen in committee.
HB 2118 would have required hands-free devices for drivers (2007). Died in committee in May 2008.