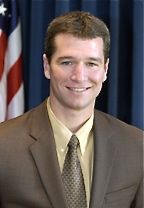 Illinois Rep. John D'Amico predicted early in the legislative season that distracted-driving legislation would get "a lot of traction" this year. He was right.
D'Amico's HB 71 and HB 72 have been approved by the House and Senate, with the Senate's vote coming May 19. Both bills were given final approval in the House on May 28 and sent to Gov. Pat Quinn.
Illinois House Bill 71 seeks to ban text messaging while driving. In an unusual provision, texting would be permitted if the vehicle is stopped in traffic. The earlier approval by the Illinois House came on on April 1. The votes were 89-27 in the House and 45-6 in the Senate.
D'Amico's Illinois House Bill 72 would outlaw drivers' use of cell phones in school speed zones and in road construction zones. The House approved that bill as well on April 1.
"I think this is one small step toward eventually banning hand-held cell phones like they do in Chicago, I think that's where we're going," D'Amico, D-Chicago, told the Chicago Tribune.
Illinois has a statewide ban on teenage drivers' use of cell phones, regardless of whether a hands-free attachment is employed. There is no Illinois ban on handheld cell phones for all drivers. Chicago banned on-the-road use of cell phones in 2005 and text messaging by drivers in 2008. The Windy City recently upped fines for violators.