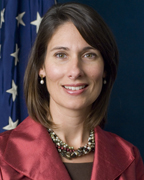 Someone had to go first. The National Transportation Safety Board just jumped through the burning hoop, and the national debate over electronic distracted driving abruptly shifted to discussion of a complete ban on cell phones and similar devices.
About time.
Proponents and foes of laws against distracted driving agree, oddly enough, that the watery prohibitions being dispensed by many states are of little use and make little sense. The legislative "compromise" of saddling distracted driving laws with secondary enforcement is a joke. What if speeding tickets were only handed out if drivers actually caused a wreck, injury or death?
Asking law officers to figure out whether a cell phone user is dialing a number or typing a message borders on absurdity. Yet that's the task in states that banned texting but continue to allow handheld cell phone use. The result: Few law enforcement agencies in these states bother to write tickets for text messaging, the most dangerous of distracted driving behaviors.
The NTSB only makes recommendations. Even if it had rule-making authority (as does the U.S. DOT), it could not tell states what to do with their traffic laws.
The feds, however, have a way of getting their way, using the carrot or the stick. Federal grants were used to encourage states to use primary enforcement on seat belt laws. States that failed to raise their drinking ages to 21 complied after facing disastrous cutoffs of federal highway funding. A plan to use incentive grants for electronic distracted driving laws is making its way through Congress, although prospects remain uncertain.
One lawmaker said the other day that a complete cell phone ban would be "the most ignored law since Prohibition." Maybe so, but most Americans obey the law because it's the law. Young drivers are taught the law. Good cops and judges enforce the law.
NTSB chairwoman Deborah Hersman (pictured) points out that the increasing sophistication of smartphones — personal computers, really — makes the dangers more acute than even a few years ago. The debate about much more than simple phone calls.
"This is a difficult recommendation, but it's the right recommendation and it's time," Hersman said.
Drivers who choose to be distracted by cell phones and texting devices should pay increasingly severe fines and face loss of their licenses. Those who kill with their arrogant carelessness should be treated as killers under manslaughter laws.
States that fail to enforce their own electronic distracted driving laws, such as Wisconsin, should suffer a graduated loss of federal funds. Dumb and dumber states — notably my birthplace of Florida — that refuse to enact any distracted driving laws must be incentivized and punished. They are in need of adult supervision.
There exists a malignant hypocrisy in the distracted driving debate, with guilty parties on both sides — lawmakers, federal and state agencies, the media, law enforcement, researchers, cell phone companies and automakers, etc. That hypocrisy is acting as if there were myriad subtleties, considerations and courses of action here.
The time for lip service and game-playing grows short, while the list of the dead and wounded grows longer. The NTSB has it right: Ban all non-emergency cell phone use by U.S. drivers.