Last updated: December 18, 2017
Distracted driving update: Delaware has doubled its fines for electronic distracted driving. As of Aug. 31, base fines increased from $50 to $100, with serial offenders paying as much as $300, up from $100 to $200. State Rep. Debra Hudson's legislation was OK'd by the House and Senate in June. Gov. Jack Markell signed the bill into law in late August. "Texting is every bit as dangerous as DUI," Hudson said.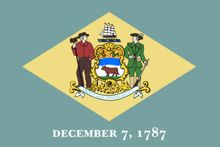 "Currently many drivers, particularly novice drivers, ignore the laws prohibiting texting and handheld-phone use while driving," Hudson's proposal said. Younger drivers seem "to be oblivious to some types of authority" and need stronger disincentives to stay away from their electronic devices while behind the wheel, Hudson says. The measure also was backed by AAA Mid-Atlantic.
Current prohibitions:
Text messaging prohibited for all drivers.
Handheld cell phone use and use of Web prohibited for all drivers — hands-free devices OK. Includes PDAs, paging devices, games, laptops.

Drivers with learner's permits prohibited from using cell phones.
School bus operators prohibited from using cell phones while driving.

Fines: Base fine $100 first offense and $200 to $300 after that. Actual payouts are higher after fees.

Read the laws: Texting & mobile phones | School bus drivers


Distracted driving notes (2017):
Young men are by far the most dangerous distracted drivers in Delaware, the Office of Highway Safety says. A study found that more than half of the cell phone-related crashes were caused by drivers under 30, with young men accounting for about 60 percent of those.

2016 distracted driving legislation:
House Bill 302: Increased base fine for electronic distracted driving to $100 (first offense) and then $200 to $300. (Provision for demerit points vs. license for serial offenders removed in committee.) Amended and approved by Public Safety in 6-3 vote of May 18. Approved by the full House in a unanimous vote of June 14. Approved by the Senate in a 14-7 vote of June 30. Signed into law by the governor and took effect Aug. 31, 2016. (Hudson)

Distracted driving notes (2016):
Delaware's Office of Traffic Safety says 671 crashes were blamed on cell phone use between January 2012 and May 2016.

HB 302's primary backers in the Senate were state Sen. Karen Peterson and Sen. Bryan Townsend.

The Delaware Department of Transportation has posted signs warning against texting & driving on I-95 and State Route 1. Transportation Secretary Jennifer Cohan said the message is simple: "Keep your eyes on the road, not on your phone."

2014 distracted driving legislation:
House Bill 298: Would hike the base fine for a first offense for using a handheld cell phone or other electronic device while driving from $50 to $75. Approved by the Public Safety Committee on April 30. Approved by the full House in a unanimous vote of June 12. Died in Senate committee. (Miro)

HB 155: Would bar drivers from using a wearable computer with head-mounted display, such as Google Glass. Cleared by the Public Safety Committee on June 12. (Baumbach)

House Resolution 28: Recognizes April 2014 as Distracted Driving Awareness Month. Approved by House in April 10 voice vote.(Short)

2014 distracted driving notes:
The House voted unanimously to raise the fine for electronic distracted driving to $75. The increase would apply to first-time offenders. Fines for serial offenses would remain at $100 to $200. The 2014 bill comes from Republican state Rep. Joe Miro.

Another 2014 distracted driving bill seeks to bar drivers from wearing Google Glass.

2013 distracted driving notes:
Delaware law enforcement wrote about 19,500 citations for electronic distracted driving in 2013. Almost 150 crashes in Delaware were blamed on distracted driving that year — about the same as in recent years.

Delaware law enforcement has issued over 33,000 cell phone citations since the cell phone law went into effect in 2011, state officials said June 21.

The federally funded "Phone in One Hand; Ticket in the Other" enforcement program has wrapped in Delaware, with more than 1,500 drivers stopped and cited in the third and final phase.

The total number of drivers ticketed under the three-part crackdown was 5,757, the Office of Highway Safety said June 21, 2013. Ticketing declined in both the second and third crackdowns.

The third sweep ran June 4-17, with at least 1,562 citations issued. In phase 2, April 9-22, law officers ticketed 2,043 distracted drivers. In November's first phase, 2,152 distracted drivers were cited statewide, the OHS said.

"Preliminary evidence suggests that the program is having the desired effect on reducing hand held cell phone use while driving," said Jana Simpler, director of the Office of Highway Safety. "We believe motorists heard our message loud and clear."

More than 40 law enforcement agencies in Delaware targeted drivers who were texting or using handheld cell phones.

Sacramento also received funding this round, with 2,923 drivers cited Nov. 30-Dec. 9, 2012. The combination of increased enforcement and media awareness campaigns are similar to those undertaken in 2011 in Hartford, Ct., and Syracuse, N.Y.

Law officers in Delaware handed out 13,142 tickets for handheld cell phone use in 2012, the Office of Highway Safety said in April. Distracted driving was a factor in 125 crashes during the year, the Office of Highway Safety said.

OHS director Jana Simpler said after April's distracted driving sweep: "While we are seeing our message get through to Delaware drivers, our approach remains the same: If you are caught texting or using a hand-held device while driving, you will be stopped and ticketed." The U.S. DOT provided $900,000 to expand the state's pilot enforcement campaign.

2013 legislation:
No distracted driving bills were filed for the 2013 General Assembly session.

2012 legislation:
House Bill 294: Requires that commercial drivers who violate the electronic distracted driving laws have the offense posted on their driving records. This brings Delaware state law into compliance with the FMCSA regulations regarding electronic communications devices and commercial drivers. Approved by the House in a unanimous vote April 26. Approved by the full Senate in a 14-3 vote of June 21. Signed by the governor June 28. (Mitchell)

House Resolution 38: Encourages compliance with state driving laws regarding electronic handheld devices. Calls on the cell phone and automobile industries to continue distracted driving awareness campaigns, and to develop devices that limit use of cell phones by drivers. Approved by House on March 28 and by the Senate on March 29. Non-binding. (Willis)

2011-2012 distracted driving notes:
Lewis Schiliro, Delaware secretary of Safety and Homeland Security, said some police agencies "made an average of more than one arrest an hour" during the federally funded two-week distracted driving crackdown that began Nov. 7, 2012. The ticketing "will offer a tough lesson to any driver caught paying attention to their phones instead of the road," Schiliro said.

David Strickland, head of the National Highway Traffic Safety Administration, said the distracted driving crackdown funded in Delaware uses "a proven formula." In Hartford, Ct., a similar sweep resulted in a 72 percent drop in texting by drivers, he said. U.S. Transportation Secretary Ray LaHood unveiled the Delaware program as part of his "Blueprint for Ending Distracted Driving." California also is receiving funding.

About 17,100 tickets have been issued since Delaware's electronic distracted driving laws took effect in January 2011, State Police say. There were 9,842 tickets issued in 2011 and 7,284 so far in 2012 (as of August), Sgt. Paul Shavack told Hands Free Info. Fines range from $50 to $200.

At least 139 crashes in 2011 were caused in part by distracted drivers, state safety officials say.

Rep. Joe Miro, R-Pike Creek, who pushed through the Delaware talking & texting law, says one reason for all those distracted driving citations is ignorance of the law: "I think we need to be a little more aggressive in reminding drivers that it is the law."

The General Assembly is concerned as well. It has called on state drivers to observe state electronic distracted driving laws. The resolution of March 2012 also sought more distracted driving prevention efforts by the mobile phone and auto industries.

The governor has signed legislation that brings the state into compliance with federal regulations concerning reporting of commercial driver violations of wireless electronic communications laws. House Bill 294 got the final OK in late June.

Delaware State Police conducted a driver safety crackdown just before the 2012 Memorial Day weekend and the 2011 New Year's week, looking for distracted drivers and motorists who are under the influence.

The state's one-day crackdown on handheld cell phone violations yielded 330 tickets April 21, 2011. The sweep was conducted as part of Distracted Driving Awareness Month.

Miss Delaware Maria Cahill's "platform" for the Miss America pageant is auto safety, with the focus on texting while driving. Cahill's college roommate died in a texting-related crash.

2010 legislation:
House Substitute 1 for HB 229: Bans text messaging, handheld cell phone use and Internet activities. Includes PDAs, paging devices, games, laptops. Applies when vehicle is in motion. Primary enforcement. Fines $50 (first offense)/$100/$200. Cleared the House public safety committee on March 17. Approved by the full House on May 13 in a 33-5 vote. Approved by the Senate on June 15 by a 18-3 vote. Approved again by the House (and finalized) on June 22 in a 34-6 vote. Signed by Gov. Jack Markell on July 6. Latest action: Enforcement began Jan. 2, 2010. (Scott, Miro)

HB 298: Would prohibit the use of handheld cell phones by a driver while the vehicle is in motion. Fines $50/$100. (Miro)

2010 legislation notes:
Distracted driving was a contributor to 139 crashes in 2010, state officials said.

Several amendments were added to House Substitute 1 for HB 229 before it was approved May 13 in the House. One allows drivers to use their hands to enter numbers for a phone call or to engage hands-free accessories. The other exempts farm tractors and trucks from the ban on handheld electronics.

Rep. Darryl M. Scott, Dover, introduced the substitute for his HB 229 (of 2009) that watered down its proposed ban on all cell phone use by drivers to allow for hands-free operation. "I basically found I did not have support for a complete ban on cell phones," he said Feb. 8. An ally amended HB 229 to make it a "handheld cell phone" ban.

2009 legislation:
HB 40 Substitute (HS1): Would ban text messaging while driving. Primary enforcement. $50 fine. Tabled by sponsor on May 12, 2009, due to House opposition and problems with wording. Reintroduced as a text-messaging bill, HS1 for HB 40. That bill (without handheld cell phone provisions) was approved by the Delaware House on May 14 and sent to the Senate. Out of Public Safety Committee "on its merits" on June 18. (Miro)

HB 229: Would have prohibited all cell phone use by drivers. Amended to allow for hands-free operation of a cell phone by drivers in January 2010. (Scott)

Legislation notes:
The new bill, HS1 for HB 40, calls for a maximum $50 fine and violations will be treated as a primary offense, meaning police can pull over drivers they believe to be text messaging. It also seeks to overrule all local and regional legislation.

The original HB 40 was presented by Rep. Joseph E. Miro, R-Pike Creek Valley. "I am very disappointed we are not passing the entire bill," Miro told the News Journal. "I will come back with the other half that is missing from this legislation sometime in the future, but for now, this is the best we can do."

As a cell phone and texting bill, HB 40 had been a magnet for amendments concerning exceptions such as use of ham-radio communications and work-related walkie-talkies.

While still a handheld cell phone ban, HB 40 required only that drivers have a hands-free device in order to drive and use a cell phone. It did not require drivers to use the attachment. It also allowed for the reading of text messages, another problem fixed by amendments.

Wilmington, the largest city in Delaware, has approved a ban on the use of handheld cell phones and text messaging devices while driving. These activities would be considered primary offenses, meaning police could pull over drivers for that reason alone. Fines under the plan, presented by Michael Brown Sr., would run $50. "Whatever Dover does or doesn't do, we need to take steps here to try to save lives when we can," Brown said. The ban takes effect Jan. 1, 2009.

Rep. Miro combined two bills that failed in the 2008 session to forge the 2009 legislation HB 40. "I brought this back because it is very close to my heart and I really think we need to address the issue," Miro said.

Miro's efforts to limit cell phone use by drivers date back to 2001.

When a Miro bill (HB78) seeking to require hands-free devices for drivers was defeated in May 2007, it brought the following reaction:

"Why do we need this legislation?" said Rep. Dennis P. Williams, D-Wilmington, a retired lawman.

"What about a cup of coffee (being a distraction)? What about a CD player or a radio?"

Delaware State Police report that cell phones were a factor in 252 traffic accidents in 2008.