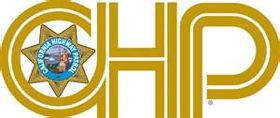 California's monthlong crackdown on distracted drivers — called the nation's largest campaign against distracted driving — wrapped with more than 53,000 citations written.
The sweep coincided with the first Distracted Driving Awareness Month (April). It involved 103 California Highway Patrol offices and more than 280 local and regional law enforcement agencies.
At the same time, the Office of Traffic Safety reported a 7 percent decline in fatal crashes, although there is no clear link to the distracted driving campaign.
California has had rolling sweeps for several years, almost all of them yielding a large number of tickets and warnings. The statewide distracted driving crackdown was billed as "zero tolerance." The preliminary report of 52,664 citations in April represents data from about 80 of law agencies.
"This campaign was not about seeing how many citations could be issued," CHP Commissioner Joe Farrow said. "Law enforcement's motivation was to change driver behavior and reduce the number of collisions associated with distracted driving."
Non-scientific surveys and observational studies have estimated that as many as 30 percent of California motorists continue to text and talk on cell phones.
The sticker price on California distracted driving tickets is $20. For subsequent convictions, it's $50. "With court costs and penalties, the true costs of those tickets are $76 and $190, respectively," the Los Angeles Times reports.
A plan to more than double these fines is advancing in the state Senate. Its author created the state's cell phone and text messaging laws for drivers.
The state carries on with the "It's Not Worth It!" PSA campaign against talking & texting while driving.
Meanwhile, Fairfax County, Va., just reported numbers on its nine-month distracted driving crackdown. The Virginia sweep, which ran concurrent with the school year, yielded about 6,900 tickets, up 50 percent from 2009-2010.