Last updated: December 18, 2017
Distracted drivers with serial offenses are going to see their insurance premiums spike. "We are taking action to curb the behavior and improve safety for all B.C. road users," Attorney General David Eby said in announcing the British Columbia insurance hikes Oct. 6. A motorist with a pair of distracted driving tickets in a three-year period will pay about $2,000 in premiums, compared with $1,256 for one without the infractions. About 12,000 drivers in the province would be subject to the fines and point deductions. The hikes under the ICBC Driver Risk Premium program go into effect in March.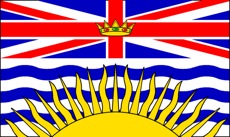 British Columbia is considering joining Ontario in seeking hardcore penalties for distracted drivers. Minister of Public Safety Mike Farnworth says a rise in collisions in the province means lawmakers should "hit people in the pocket book" for driving distracted. In the cases of serious injuries or deaths, Farnworth says, the government should "look at what Ontario is doing." Ontario is proposing fines of up to $50,000 and two years in prison for causing serious accidents while distracted.
British Columbia's public auto insurance carrier is studying a plan to provide discounts to drivers who install technologies designed to cut distractions. Province Attorney General David Eby ordered a feasibility study into offering rate cuts to those who install applications that prevent use of cell phones while driving. The Insurance Corporation of British Columbia started actively researching technological solutions to distracted driving earlier this year. "A distracted driving app could be a solution," a spokesman said.
British Columbia's Supreme Court gave distracted driving enforcers a boost in late May with a ruling that emphasizes "the handling of the device" as an infraction. A Vancouver man fought the ticket he received for plugging in his phone at a red light. Justice Miriam Maisonville ruled the citation was legal: "It's the handling of the device, and the use, not whether the device was capable of transmitting or receiving — that is the issue before the court."
Tougher penalties for distracted driving are a reality in British Columbia. The new punishments, which went into effect June 1, 2016, will cost first offenders a base fine of $368. With insurance costs tied to four new penalty points, that adds up to $543. The total for second offenses within the same year comes to $888, with an automatic license review for possible probation. Penalty points escalate from there. British Columbia's government sought out public input on the province's new distracted driving penalties (below). The outgoing fine is $167. The province confirmed the changes in early May.
Transportation Minister Todd Stone said of the increased penalties: "Some people are still not getting the message. Today's announcement of significantly higher fines … sends the message loud and clear." Public Safety Minister Mike Morris called distracted driving a practice that is "entirely avoidable, yet too often has devastating consequences."
Attorney General Suzanne Anton says there is "no question that the public thinks that the fine of $167 is too low" for distracted driving. Anton says the province continues to evaluate the public consultation undertaken in summer 2015 (below) and is looking at actions taken by other provinces such as Ontario, whose base fine is now almost $500 plus points. A plan of action for British Columbia should be coming "before too long," Anton told News 1130.
The British Columbia government seeks public input on distracted driving laws. The monthlong "public consultation" runs online through July 16. Questions include: Was the late 2014 addition of demerit points to penalties enough? Should drivers be assessed higher penalties for texting while driving? The input "could lead to possible changes to B.C.'s distracted driving sanctions and frame future discussions by B.C.'s road safety partners." The goal is to "curb a high-risk behavior that's now the second-highest contributing factor in motor vehicle deaths on B.C. roads," according to Attorney General Suzanne Anton. Take the British Columbia distracted driving survey.
British Columbia drivers talking on handheld cell phones face 3 demerit points vs. their licenses as of Oct. 20, 2014. Attorney General Suzanne Anton said the province is looking at higher fines, but for now the $167 fine stands. "It's clear that the $167 fine is not enough on its own, so we're starting by targeting those people who are talking on a hand-held device while they're driving with more severe penalties," Anton said Oct. 8. "Ticket volumes show us that more drivers are ticketed for talking on an electronic device than for texting and driving, and so that is where we decided to start with the new penalty points." Texting in British Columbia brings 3 demerits vs. the driver's license, but not cell phone use. "We know that it will take a number of steps in order to change this dangerous behavior, including education, enforcement and penalties," Anton said.
Drivers in British Columbia have paid about $26.7 million in distracted driving fines since 2010, a media report said in June. That's about 160,000 tickets for cell phone use/texting since the provincial law went into effect in 2010, CTV News reported. British Columbia's take was about $9 million in 2013, almost triple the $3.5 million of 2010.
Police in Victoria are adding rapid transit to their bag of tricks in stalking distracted drivers. Officers will ride buses and look down on motorists in hopes of spotting violators who would then be pulled over by patrol units. "It's important for drivers, pedestrians and cyclists to know that we use a variety of techniques to ensure safety on our roads," a spokesman noted in a news release of February 2014. Previous stakeouts employed officers posing as construction workers.
The British Columbia government is handing out fair warning about a February 2014 crackdown on distracted drivers. "Police across B.C. are doing their part to change this dangerous behavior by ticketing drivers and enforcing the law," said Justice Minister Suzanne Anton. "That means if you're caught talking or texting on your cell while driving, you could face a $167 fine and 3 penalty points." Neil Dubord of the B.C. Association of Chiefs of Police added: "Every day police across the province encounter drivers using handheld devices behind the wheel and based on their excuses, they just don't get it."
Police in British Columbia are handed out distracted driving tickets at a record pace in 2013. As of the end of October, almost 45,000 citations were written in the province. That compares with almost 43,000 for the same period in 2012, the Insurance Corporation of British Columbia reported in December. The electronic distracted driving laws mark their fourth anniversary in February.
Distracted driving ranks as the third leading cause of fatal car crashes in the province, the government says. "On average, 91 people are killed each year in B.C. due to driver distractions, such as using a hand-held electronic device behind the wheel," the Insurance Corporation of British Columbia says.
Regional figures on fatalities (from 2008 to 2012):
Southern Interior: 34 distracted driving deaths
Lower Mainland: 31 deaths
Vancouver Island: 14 deaths
North Central: 12 deaths
Justice Minister Shirley Bond won't go along with the province's police chiefs call for officers to be able to confiscate cell phones of distracted driving offenders.
"I'm certainly not considering the seizure of cell phones," Bond said March 12, 2013. Victoria Police Chief Jamie Graham floated the idea of seizing the cell phones of repeat offenders after February's distracted driving sweep yielded a "disappointing" 5,500 tickets. Bond cited "the privacy issues" and logistics of seizing cell phones from violators.
The justice minister isn't a fan of higher fines for cell phone use while driving either — another trial balloon from the British Columbia Chiefs of Police Association. "Much of this comes down to personal responsibility," Bond said.
February's provice-wide crackdown on electronic distracted driving yielded 5,514 citations, RCMP said March 5. February 2013 was again designed distracted driving month.
RCMP officials said the high number of distracted driving tickets was "disappointing."
"People continue to risk their lives or that of another person for a text message or a phone call," E Division Traffic Services superintendent Denis Boucher said.
Police say about a third of traffic deaths and injuries can be linked to distracted driving. They've handed out more than 106,000 tickets since enactment of the handheld device ban, they reported in March 2013.
For the year 2012, Royal Canadian Mounted Police blamed distracted driving for 100 deaths. It contributed to 30 percent of the deaths and 37 percent of incidents of serious bodily harm.
Police stressed that using handheld devices as speaker phones violates the law, which says the device must be attached to the vehicle.
Surrey RCMP handed out 775 tickets for use of handheld electronic devices while driving in February 2013, vs. 677 for the month last year.
(View the full Canadian distracted driving news report.)
British Columbia law officers conducted a provincewide crackdown on distracted driving at the start of the 2012-13 school year.
"People have become addicted to their cellphones," the head of the B.C. Association of Police Chiefs told a news conference announcing the distracted driving sweep. "There is a willingness to take unnecessary risks." The president, Peter Lepine, reports that an average of 94 people die in the province each year due to all types of distracted driving (not just texting & talking).
Coquitlam RCMP said they issued 262 tickets for distracted driving during the September 2012 sweep.
British Columbians say they see more instances of distracted driving than drivers in any other province, according to a poll of Canadians. About 95 percent of respondents from B.C. reported seeing others talking on cell phones while driving, according to the Angus Reid survey. B.C. led in reporting six of 10 dangerous driving behaviors cited in the poll, which was conducted in late June 2012.
Public safety officials say British Columbia's distracted driving law has saved 16 lives and resulted in a 12 percent drop in serious injuries since it went into effect a year ago. The estimates were based on a comparison with deaths and injuries in 2008-2009.
Police in British Columbia say they issued almost 35 percent more tickets in 2011 for electronic distracted driving than in the previous year. In 2011, 27 people reportedly died in British Columbia crashes linked to distracted driving. That's an improvement on the 46 fatalities in 2010.
In the Lower Mainland, 32,266 tickets were written for distracted or inattentive driving in 2011, the District Regional Police Service said. During the February distracted driving sweep, 4,449 tickets were handed out.
Victoria police say they average one distracted driving ticket per day.
Province-wide, police wrote more than 46,000 citations for use of handheld electronic devices between Feb. 1, 2010 (when the law started), and Sept. 20, 2011. About 1,370 tickets were handed out for texting or emailing, safety officials reported Jan. 6, 2012.
"While the statistics show that we have seen a reduction in fatalities and serious injuries, far too many people are not getting the message," said Shirley Bond, the minister of Public Safety.
In the Lower Mainland, areas covered by the RCMP experienced a 38 percent drop in fatalities in 2011, a decline credited in part to distracted driving laws. (60 fatalities vs. 97 in 2010.)
Vancouver police say that distracted driving now ranks as the No. 1 contributor to the metropolitan area's fatal vehicle crashes.
Vancouver police wrote more than 2,100 tickets during the RCMP's distracted driving offensive that ran through the month of September. Infractions for use of handheld electronic devices while driving in 2011 were about double what they were in 2010, the RCMP said.
Officers in the Lower Mainland and Nanaimo report infractions are on the way up. Nanaimo RCMP are running regular distracted driving sweeps.
B.C. poll: Three-quarters of British Columbia motorists consider text messaging or talking on a handheld cell phone as risky as drunken driving, according to a poll released Aug. 30. Almost 90 percent considered "texting or emailing on a hand held device" as very risky behavior. Two-thirds had the same opinion when asked just about the cell phones. …
More than half of the British Columbia drivers, 53 percent, said they witness others breaking the texting/cell phone laws "several times a day." Only 16 percent admitted to breaking the distracted driving laws in the past year. The Ipsos Reid poll (conducted online with an established panel) accounted for 917 adult British Columbia drivers.
February's Distracted Driving Campaign across British Columbia resulted in more than 3,000 citations for use of handheld phones or text messaging. The fine is $167 with the possibility of points against the driver's license.
"From a policing perspective it is disappointing to see the numbers that high," a spokesman for the "E" Division Traffic Services said.
British Columbia's texting and handheld cell phone bans resulted in 32,665 tickets in the distracted driving laws' first year (ending Jan. 1, 2011). The RCMP says 32 percent of B.C. vehicle fatalities in 2010 were linked to distracted driving (104 deaths). In the Lower Mainland regions covered by the mounties, the figure was 48 percent (45 deaths).
The British Columbia Automobile Association conducted a survey in January 2011 that follows up on its six-month report on the law against distracted driving — this time at the one-year mark.
The BCAA says handheld cell phone use and text messaging has been greatly reduced since the province's ban went into effect. But plenty of drivers say they still see others using mobile phones.
"In (the) previous survey conducted at the six-month mark, we learned that most drivers were aware of the new law and were complying with it," said Trace Acres, BCAA's director of corporate communications and public affairs. "What we want to find out now is if compliance is increasing or if drivers are slipping back into their old habits. We also want to know if drivers feel the law has improved their own driving, along with the effect it has had on road safety generally."
The one-year survey results will be posted in early February.
The BCAA survey in June and July 2010 found only 6 percent of the respondents saying they continue to use handheld cell phones while driving. But 77 percent of those surveyed (readers its web site and e-newsletter) said they saw other drivers yakking and driving at least once a week. Based on the responses, "it is particularly encouraging to see the significant number of drivers who either pull off the road to make or take a call, or are no longer using a phone at all," a BCAA spokesman said.
The Vancouver Sun reports that on a per-capita basis, B.C. is handing out more than twice as many charges than Ontario.
The British Columbia bans went into effect Jan. 1, 2010, but there was a month's warning period. Tickets cost $167. Up to three points could be assessed against a text-messaging or emailing driver.
Before adopting its cell phone/text messaging bans, the British Columbia government had asked the public to fill out a distracted driving study that came with seven questions regarding the issue of cell phoning and text messaging.
About 25 percent of traffic accidents in British Columbia are linked to distracted driving behaviors such as use of cell phones, the Office of the Superintendent of Motor Vehicles said in June 2009. The distractions lead to 117 deaths per year, the OSMV report says. Drivers were equally distracted by handheld cell phones and cell phones with hands-free devices attached, said the report, which was actually a "review of distracted driving research."
The British Columbia Association of Chiefs of Police adopted a resolution calling for a ban on handheld cell phone use while driving.
"The data and evidence is overwhelming that people are more likely to be involved in an accident while on a cellphone when they are driving," said the president of the BCACP, Supt. Bill McKinnon. The vote came on June 17, 2009.