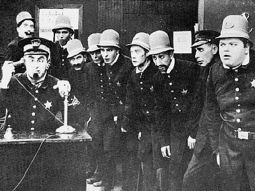 Long resistant to distracted driving laws, Arizona's House appeared to have a sudden change of heart.
Representatives approved a statewide ban on text messaging while driving. For a few minutes, anyway.
An outbreak of common sense? An awakening to the deadly toll of electronic distracted driving? Hardly.
Turns out the reps were just doing their Keystone Cops imitation.
A swarm of legislators weren't paying attention days earlier when Rep. Steve Urie added his texting ban language to HB 2125, an unrelated bill concerning accident reporting.
After approving the texting/accident reporting bill in a 45-15 vote, as many as 19 lawmakers were surprised to learn they'd backed a texting ban. A reconsideration was approved, and the bill lost narrowly, 28-31.
Urie pushed through his amendments Friday, when many members of the House played hookey and bailed for the weekend. Urie had inserted the wording of his own texting plan, HB 2321, which is stuck in committee.
Rep. Nancy McLain, who voted against the plan both times, noted that her fellow lawmakers would have known the wording was in the amended bill had they attended the Friday session or simply paid attention to what they were voting on, according to the AP.
The state of Arizona has only one distracted driving law, which bans use of cell phones by school bus drivers. Its House and Senate are controlled by Republicans.