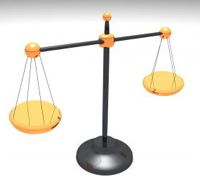 A county judge in Pennsylvania has thrown out Allentown's local law against using handheld cell phones while driving.
The cases of two drivers ticketed for cell phone use were brought to Judge James Anthony on appeal.
"The (state) legislature can certainly pass a statute specifically covering the use of cell phones while driving, and any other matters concerning distracted driving, but has yet to do so," Anthony wrote in his opinion. "Until such time, (the city's cell phone ban) is pre-empted by state law, and is therefore invalid."
(Update of June 8: Allentown decided not to contest the judge's ruling, saying: "The city elected not to appeal because it was determined that it would be too costly with no guarantee that we would prevail. It is our hope that the state legislature will take-up the issue and make it a part of the state motor vehicle code to end the debate once and for all.")
Pennsylvania has no distracted driving laws, and it appears legislation for 2011 will fail to advance, once again.
Allentown's law was enacted in March 2010, with fines of up to $300. Mayor Ed Pawlowski told the Morning Call newspaper that the city hasn't decided whether to appeal.
The mayor called the Lehigh County judge's ruling "unfortunate."
"What it does is cause a lot of pain and suffering because it will encourage more people to talk on the phone while driving," Pawlowski said.
If appealed unsuccessfully, the ruling could mean trouble for other cities in the state with distracted driving laws, including Philadelphia, Harrisburg and Erie.
A judge overturned a similar ban in Hilltown Township, Bucks County, in 2000, on the same grounds used by Anthony.
"Other municipalities should beware," Pawlowski told the Philadelphia News. "This may happen to you. What happens here will reverberate to other municipalities."
Philadelphia's ban on handheld cell phones went into effect in 2009, under threat of sanctions from the state legislature. Mayor Mike Nutter went ahead anyway, with his office calling the state DOT policy against individual city driving laws "highly ambiguous."