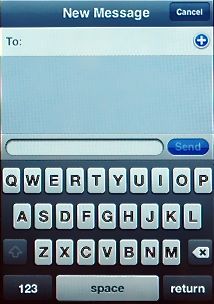 New York's Senate has approved a ban on text messaging for all drivers, in a vote that was long in coming for a state that was one of the pioneers of cell phone safety behind the wheel.
The Senate vote — which applied to larger legislation concerning teenage driving laws — was 57-1. The state Assembly's vote of June 17 was unanimous.
The New York ban on text messaging by motorists is expected to take effect on Nov. 1, assuming Gov. David Paterson signs it, as expected. The bill originated with his motor vehicle department.
The texting legislation had been in limbo due to the state Senate's long power struggle, resolved in recent days. It calls for fines of $150.
Under the bill, banned activities related to handheld electronic devices include reading or sending text messages, sending or receiving images, surfing the Net and playing video games.
Because of the years-long inaction on text messaging, counties across New York State had enacted or considered texting bans of their own. The statewide prohibition will supersede these regional New York laws against texting and driving. (View the New York local texting laws.)
Texting by teenage drivers has been a hot-button issue in New York for several years, since the highway deaths of five teenage girls from the Rochester, N.Y., area. Investigators found that the driver was text messaging just before the girls' SUV collided with a truck.
Ironically, the successful texting and driving legislation was pushed through by Assembly transportation chief David Gantt, D-Rochester, who has been widely blamed for playing politics with the safety issue.
New York has enforced a statewide ban on drivers' use of handheld cell phones since 2001.